David DuBois to Retire From IAEE at the End of 2023
April 5, 2023
After 11 years as president and CEO of the International Association of Exhibitions and Events (IAEE), David DuBois will retire effective Dec. 31, 2023.
DuBois will lead the association through its strategic growth initiatives in 2023 and continue to build on his legacy of advancing IAEE's mission and member community.
"IAEE is a large and diverse global association that represents a vast ecosystem," DuBois said. "I look forward to continuing to lead the exhibitions and events industry's trade association, and over the months ahead, my goal is for IAEE to continue delivering valuable programs to our members and stakeholders globally."
DuBois highlighted a few of his biggest accomplishments at IAEE during his tenure.
"I am most proud of having our industry and great staff be better and stronger than when I arrived eleven years ago, helping our association and industry make our way through the pandemic and helping us grow back to pre pandemic levels," he said.
He added, "I am very excited that our industry is gaining our great momentum again and will continue to be highly successfull for our entire ecosystem."
While he will be leaving his post at IAEE, DuBois said he looks forward to his next career opportunity in the industry.
The IAEE Board of Directors has retained SearchWide Global, a full-service executive search firm that specializes in C-level positions in the event, convention, travel, tourism, hospitality, trade association, venue management and experiential marketing industries. The search for IAEE's new president and CEO will begin with a detailed needs assessment led by SearchWide Global and will aim to publish the official position overview in late June.
"We appreciate everything David has accomplished during his tenure at the association and are grateful for his leadership and service to IAEE members," said IAEE Chairperson of the Board Dennis Smith, "The IAEE Board is following a well guided succession plan and committed to paving the direction forward with new leadership to position the association for future growth."
DuBois, a longtime industry veteran, began his career with Sheraton Corporation in various sales positions and was most recently as president and CEO of the Fort Worth Convention and Visitors Bureau before joining IAEE.
Throughout his career, he has also served as president and CEO and senior vice president of the Professional Convention Management Association (PCMA), COO of Meeting Professionals International (MPI), executive vice president of the MPI Foundation, board member of the American Society of Association Executives (ASAE), chairman of the board of directors for the Texas Society of Association Executives, board member and chairman of the Dallas-Fort Worth Tourism Council, board member of the Fort Worth Chamber of Commerce and chairman of the board of directors for the Events Industry Council (EIC). He also serves on the board of directors for the Meetings Mean Business Coalition and the U.S. Travel Association.
Don't miss any event-related news: Sign up for our weekly e-newsletter HERE, listen to our latest podcast HERE and engage with us on Twitter, Facebook and LinkedIn!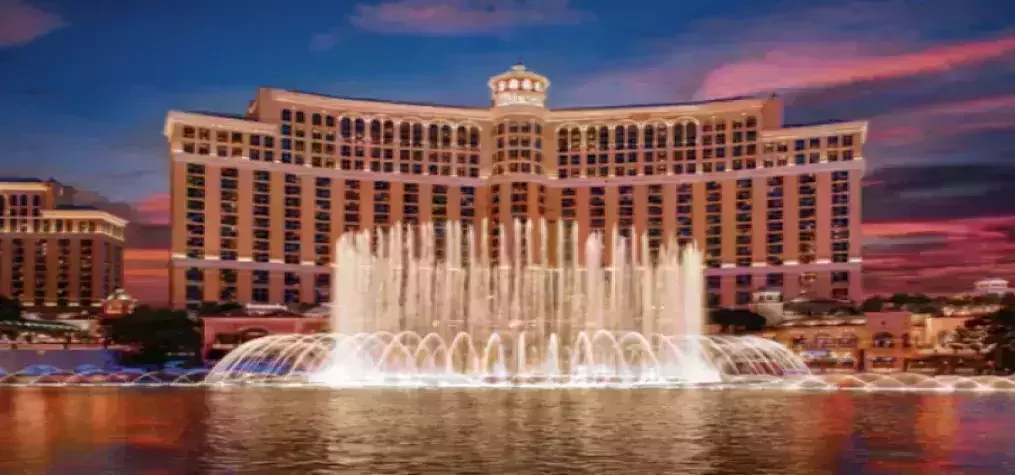 HERE, hosting responsible meetings and caring for our communities are top priorities. Through its 'Focused on What Matters: Embracing Humanity and Protecting the Planet' philosophy, MGM Resorts commits to creating a more sustainable future, while striving to make an impact in the lives of employees, guests, and the communities in which it operates. Water Stewardship Efforts MGM Resorts understands the importance of using water efficiently, especially in the desert destination of Las Vegas. Conserving water has always been part of the mission, but MGM Resorts has expanded its ambition into water stewardship. In 2022, MGM Resorts President and CEO Bill Hornbuckle signed the CEO Water Mandate—a UN Global Compact initiative mobilizing business leaders to advance water stewardship. MGM Resorts International was the first gaming company to take this important step. MGM Resorts replaced 200,000 square feet of real grass with drought-tolerant landscaping in Las Vegas. MGM Resorts pledges to reduce water withdrawal intensity by 33% by 2025 and by 35% by 2030. From 2007-2021, use of more than 5.6 billion gallons of water was avoided because of conservation efforts. Caring for One Another MGM Resorts' Food Donations Program collects and preserves unserved food from conventions held at MGM Resorts properties, then safely donates to food insecure people in the community. Since the program's launch in 2016, more than 3.7 million meals toward a 2025 goal of 5 million meals have been donated into the community. Donations include: Unserved perishable prepared foods from events Perishable unprepared food from MGM Resorts' kitchens Nonperishable food items from minibars and warehouses The collaboration with Southern Nevada's primary food bank, Three Square, has developed the infrastructure needed to safely collect, transport, and store food from MGM Resorts properties in Las Vegas, reducing food waste while serving the community. Fostering Diversity and Inclusion To MGM Resorts, a diverse and talented workforce is essential to success. By cultivating innovative strategies that consider multiple perspectives and viewpoints, the company creates an inclusive workplace culture that benefits its employees and community. MGM Resorts takes pride in being a welcoming home for veterans, individuals with disabilities, people from diverse backgrounds, LGBTQ+ community members, and more. This commitment to inclusion is reflected in the company's recruitment and hiring practices and its social responsibility initiatives. From the workplace to the community, MGM Resorts' commitment to diversity, equity and inclusion remains unwavering, and its efforts continue to create a more equitable and sustainable world for all. MGM Resorts understands its responsibility to contribute to the social and economic progress of the communities in which it operates. HERE, we embrace humanity.