Advertise and Editorial Calendar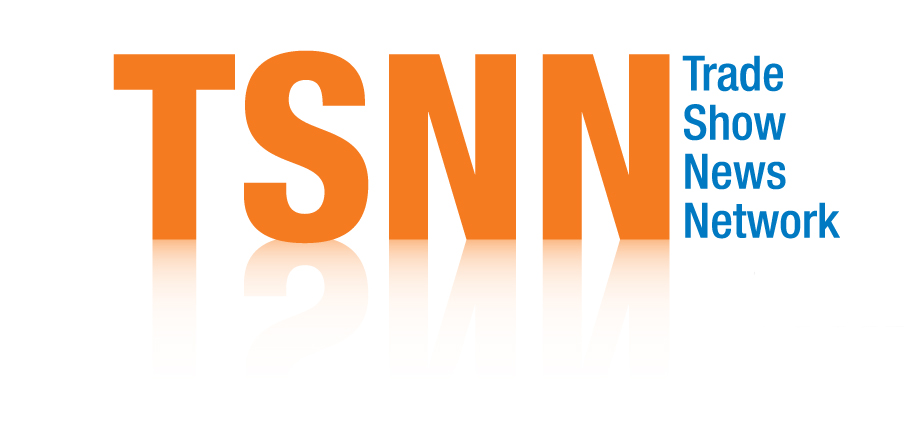 Do you want your brand in front of the MOST event professionals offered by any US trade show-focused publication? 
TSNN Reach in Numbers:
More than 160,000 website visitors and subscribers to TSNN's suite of newsletters. 
More than a 30,000 reach on Twitter via TSNN_Rachel and TSNN_com_US
More than 10,000 LinkedIn TSNN group members. 
In other words, TSNN is the No. 1 online news source for the trade show industry,
Here is the 2023 TSNN Media Kit: 
PDF of TSNN Electronic Media Kit
Please reach out to John Rice, VP of Sales at jrice@tsnn.com 
Includes advertising information for TSNN's website and suite of acclaimed e-newsletters, including TSNN: The Industry This Week, TSNN Breaking News, Association Show News, People News, Tech News and TSNN ExpoFiles. 
In short, if your goal is to reach the MOST show organizers with your brand, TSNN offers unparalleled opportunities, not only on the TSNN website but also with six e-newsletters serving a combined 160,000 subscribers each month.
For information about Featured Listings, Newsletter Advertisement, Banner Ads, Sponsorship, Dedicated eBlasts for Qualified Products and Services, Custom Ad Campaigns and much more, please contact:
TSNN 2024 Editorial Calendar
The Industry This Week: Released every Tuesday, this weekly e-newsletter covers the latest news in the global trade show industry. Show launches, mergers and acquisitions, the health of the overall industry and thought-leader blogs are regular features in this acclaimed e-newsletter. Each week, more than 10,000 subscribers receive TITW and it is read by many of the C-level decision-makers in the industry. There are more eyes looking at TITW than any other trade show publications. (Click here for an example).
Breaking News: Distributed at least three times each month, Breaking News has all the hard-hitting, latest news that TSNN is known for being the first in the publication market to break. More than 12,000 subscribers read this hugely popular e-newsletter several times each month and it is often the talk of the industry. (Click here for an example).
Association Show News: Released two times a month (1st & 3rd Thursdays). Association shows represent a significant piece of the trade show industry and this e-newsletter focuses not only on shows in that sector but also the industry associations for the trade show and meeting industry. More than 8,000 subscribers receive Association Show News, which is read by many of the C-level decision-makers in the industry. Association Show News serves a niche sector overlooked by other trade show publications. (Click here for an example).
ExpoFiles News: Released monthly (2nd Thursday of each month), this popular publication is geared to all event industry professionals. It releases to a diverse subscription base of Organizers, Exhibitors, Suppliers & Promotional Product Professionals. The e-newsletter is sent to 25,000 subscribers and educates Trade Show Pros with helpful Tips, Trends, Tactics & Best Practices with the intent of keeping up them up to speed on all aspects of our industry by offering valuable information they need to do their job with excellence. (Click here for an example).
People News: Our People e-newsletter represents the most important aspect of our industry: human talent! Released every other month to an audience of 10,000 subscribers, it covers promotions, new hires, big career moves, retirements, employment opportunities and the people side of mergers, acquisitions and more. This "personal" publication also shines a light on employees and their event companies that are #GivingBack to make a positive difference in their host and home communities (Click here for an example).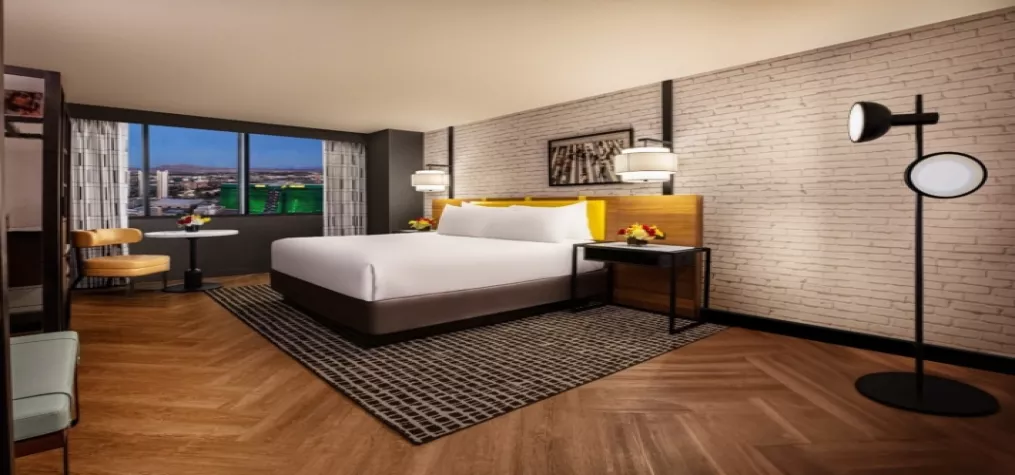 Just when it seems like Las Vegas can't get any bigger, brighter or more exciting for groups, MGM Resorts raises the bar again. The company continues to invest and innovate across its portfolio of Las Vegas resorts, with new attractions and upgraded experiences for attendees of all interests.  Remodeled Guest Rooms MGM Grand is the largest single hotel in the world with over 5,000 guest rooms and an 850,000-square-foot conference center. It is home to the newly remodeled MGM Grand Studio Tower—700 reimagined guest rooms with a fun mid-century vibe. Nearby, the iconic New York-New York Las Vegas Hotel & Casino recently completed a $63M redesign and remodel of its 1,830 guest rooms and 155 suites. Down the street, Bellagio Las Vegas is sporting renovated rooms in the Spa Tower with sunrise-inspired decor and luxurious soaking tubs in Premier King rooms after a $110-million transformation. Reinvented Luxury Experiences The Luxury Meetings District, made up of Bellagio Las Vegas, ARIA Resort & Casino, Vdara Hotel & Spa, The Cosmopolitan of Las Vegas, Park MGM and NoMad Las Vegas, is now more connected than ever before. A new interior walkway opened this October for a seamless attendee experience – connecting Vdara, Bellagio, and The Cosmopolitan of Las Vegas, guests can now walk from Park MGM to Bellagio in around 15 minutes. New on the scene in the Luxury Meetings District is Cathedrale at ARIA, TAO Group's upscale establishment specializing in exquisite French-Mediterranean cuisine offering elevated private dining experiences that opened in May. Heralded by World's Best 50 Restaurants, GQ and VOGUE, LPM at The Cosmopolitan of Las Vegas is opening this fall and will deliver its signature spontaneity and imaginative celebration of France's Mediterranean cuisine, art, and culture to the unique luxury resort in impeccable fashion.  A "New Wave  for Mandalay Bay A new wave of enhancements and experiences has arrived at Mandalay Bay Resort and Casino, including Flanker Kitchen + Sports Bar, an 8,445-square-foot restaurant that opened this June, perfect for pre- and post-game eats and drinks. Event planner's favorite, Chef Michael Mina's StripSteak, received a full renovation and now includes one of the largest private dining rooms on The Strip. Retro by Voltaggio debuts a one-year residency with a fun take on pop culture of the 80s and 90s with classic American dishes. An exciting addition planned for 2024 is Swingers, a 40,000-square-foot oasis of street food, miniature golf and art at Mandalay Bay. Most exciting for meeting planners, the 2.1 million-square-foot Mandalay Bay Convention Center  is undergoing a complete refresh, with lightened space, added eye-catching art, and improved technology infrastructure for even more flexible space. Energy-efficient digital signage now leads the way with faster internet speeds and new AV options. From renovated guest rooms and meeting spaces to celebrated dining options and dedicated teams, MGM Resorts is dedicated to delivering exceptional and innovative meeting experiences.