Campfire Social Teaches the Benefits of Social Listening
July 14, 2021
A former eighth grade math teacher, Erica Bishaf is used to trying to quiet a loud room while trying to make equations add up to grand totals. Little did she know that experience, practically a lifetime ago, was a preliminary course to founding her own company.
Campfire Social, launched in March by the Chicago-based Bishaf, is designed to maximize the value of associations. Described as a social networking site meets SaaS e-commerce platform, it is based upon the idea that many associations are not using their vast potential to monetize connections and build bigger and better networks. Inertia, she said, is their biggest enemy.
When doing the math, these groups are leaving a large chunk of potential revenue on the table, risking their own legitimacy and survival. So, leave it to the teacher to reach out to educate the groups on a new way of doing business.
"Our secret sauce lies in the fact that our marketplace is intertwined with the community and the content aspect," Bishaf said.
That's S'more Like It
The term Campfire Social elicits scenes roasting marshmallows by a fire camp. What's the most common activity to go with the roasting? Listening to stories.
Believe it or not, if organizations would return to their childhood memories, they'd be better off delivering messaging than they are now, according to Bishaf.
Social media is filled with noise. A Twitter feed is updated within seconds; Facebook is powered by algorithms that barrage users with ads targeting your demographic; LinkedIn is increasingly sales-y with unsolicited pitches to newfound contacts.
The trick of a good campaign, said Bishaf, is to avoid falling into that same trap.
"Social media is about listening to the authentic conversations that are happening, and reacting to those," she explained.
It's not hard to find an example of an association pushing out content without regard to what audience members are discussing. "They don't know better," Bishaf said sympathetically. "They think it's working and there is no reason to change."
If only that were true.
Adding Value
Social media and marketing are nothing new for Bishaf. She was involved in cutting-edge strategies of connecting with audiences while working at massive brands like Kraft Foods, MillerCoors and Nestle. 
She turned entrepreneur with a tech startup, Pet Gotcha Day!, a nonprofit aimed at increasing pet adoptions and reducing euthanasia cases. Looking to teach old dogs new tricks, Bishaf laid the groundwork for Campfire Social last fall before officially launching in the spring.
Two words have kept cropping up discussing association's pain points: relevance and diversification, especially among revenue-generating tools. Both issues predate the pandemic but were exacerbated by the cancellation of many vital in-person shows. Regardless of association, Bishaf said the goal should be to "own the voice of your industry."
That starts with a communication platform that creates real discussions generated by members, vendors and all parties that should be working together but are not. "Many organizations are siloed," she bemoaned. "By the nature of our platform, it's all intertwined."
When used correctly, Bishaf said Campfire Social could result in millions of additional revenue.
Campfire Social is not just a technology, she said. It's a different way of approaching ongoing challenges using data-driven analysis. "It's not necessarily how to restructure but how to leverage existing assets."
Don't miss any event-related news: Sign up for our weekly e-newsletter HERE and engage with us on Twitter, Facebook, LinkedIn and Instagram!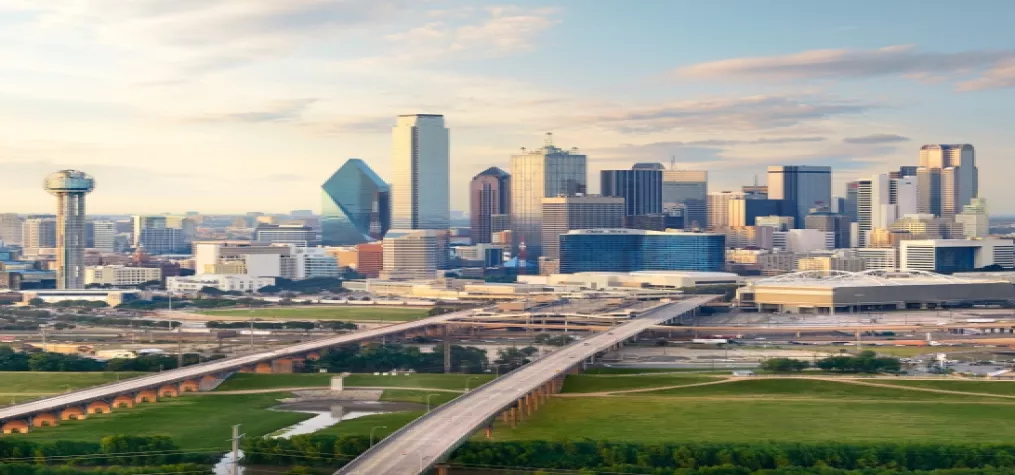 Dallas already boasts 35,000 hotel rooms, award-winning global cuisine, and a walkable downtown. But we are just getting started. Visit Dallas is thrilled to announce that the city of Dallas is doubling down with a massive new convention center and entertainment district. Featuring 800,000 square feet of exhibit area, 260,000 square feet of meeting rooms, and 170,000 square feet of ballroom. The center will connect business travelers with dining and shopping options in the popular Cedars District means more places to get down to business, and even more ways to unwind. "Dallas is already a great meetings and conventions destination, with the accessibility of two major airports, affordable labor, and an outstanding hotel product," said D. Bradley Kent, Visit Dallas senior vice president and chief sales officer. "The new center and Convention Center District will enhance Dallas' competitive position and are exactly what our customers' need and have been asking for." What's New – AT&T Discovery District Located in the heart of Downtown Dallas, this new district on the AT&T corporate campus is tailor-made for groups of all sizes. It boasts a multi-sensory experience, including outdoor event space, the AT&T Theater, and multiple dining outlets including JAXON Beer Garden and The Exchange, a bustling food hall. Hotels Coming Soon Names like the JW Marriott (Downtown), lnterContinental Dallas (Uptown), and Hotel Swexan (Uptown) are adding luxury amenities and bountiful event spaces. The projects will debut in 2023 and beyond. JW Marriott This new, 15-story, 283-room hotel will open in the heart of the city's downtown Arts District this year. The property features a 25,000-square-foot grand ballroom, as well as a spa, restaurant, lobby bar, fitness center, and a rooftop pool deck and bar. InterContinental Dallas  Located in Cityplace Tower in Uptown, InterContinental Dallas will feature sweeping panoramic views of the Dallas skyline. Guests will enjoy spacious, high-end rooms and amenities, including more than 21,000 square feet of event space.   Hotel Swexan Hotel Swexan, a new, 22-story luxury property, is rising in Uptown's Harwood District and will make its mark on the Dallas skyline. Opening this year, it is a sculptural building with cantilevered upper floors, as well as a 75-foot rooftop infinity-edge swimming pool and a hidden underground lounge.