2015 Top 250 Cdn Trade Shows
For a complete 2015 TSNN Top 45 Canadian Trade Show List please contact Bradford Christison at bchristison@tsnn.com.
TSNN Rank by NSF
Event
Event Date(s)
Venue
21

WRLA Buying Show

Non-profit membership based annual buying show - all attendees must be WRLA members in order to attend and exhibit. Two-day buying show with evening events.

Organizer: Western Retail Lumber Association Inc. (WRLA) # Exhibitors:271 # Attendees:1,160

01/22/2015 to 01/23/2015

BMO Centre, Stampede Park Calgary

NSF: 78,000

22

Organizer: GCMG # Exhibitors:182 # Attendees:10,406

04/16/2015 to 04/18/2015

The International Centre Toronto

NSF: 68,000

23

Expo Prestige

Jewellery show open to all Canadian and U.S jewellers featuring watches, silver and gold jewellery, supplies and packaging, fashion accessories, rings, clocks, etc.

Organizer: Quebec Jewellers' Corporation # Exhibitors:108 # Attendees:2,155

08/23/2015 to 08/25/2015

Palais des congres de Montreal Montreal

NSF: 66,000

24

Interior Design Show

The Interior Design Show is Canada's premier showcase of new products and furniture, superstar designers and avant-garde concepts from North America and beyond. Over 3.5 action-packed days, the show captures the latest innovations for an engaged audience of consumers and professionals. With its ambitious programming, IDS Toronto is a driving force of the city's flourishing design scene. The fair promotes rising design talents and attracts keynote speakers of international acclaim, making it the must-see event of the year for established and emerging design. By presenting the best in the international world of design, IDS Toronto kicks off the year as the beating heart of the local design scene.

Organizer: Informa Canada # Exhibitors:325 # Attendees:12,500

01/22/2015 to 01/25/2015

Metro Toronto Convention Centre Toronto

NSF: 65,000

25

MCEE

Canada's largest trade show for the HVACR, plumbing, electrical and lighting industries. MCEE is produced by the Canadian Institute of Plumbing & Heating (CIPH), the Corporation of Master Pipe Mechanics of Quebec (CMMTQ), the Corporation of Master Electricians of Quebec (CMEQ), and the Corporation des entreprises en traitement de l'air et du froid (CETAF). Together, the four associations represent 90% of the region's plumbing, HVACR and electrical contractors and wholesaler distributors.

Organizer: Canadian Institute of Plumbing & Heating/Corp of Master Pipe Mechanics of Quebec # Exhibitors:390 # Attendees:6,322

04/22/2015 to 04/23/2015

Place Bonaventure Montreal

NSF: 63,750

26

ABA Quebec Beauty Show

This is a show for the professional beauty industry comprising of hair, nails and aesthetics. Attendees can see new styling techniques, new products and learn how to use them. ABA provides educational seminars of different genres (both personal and business development), competitions and training.

Organizer: Allied Beauty Association # Exhibitors:64 # Attendees:6,040

03/08/2015 to 03/09/2015

Palais des congres de Montreal Montreal

NSF: 63,000

27

BUILDEX Vancouver

BUILDEX Vancouver is one of Canada's largest tradeshows and conferences, welcoming over 13,500 interior design, construction and property management professionals each year. Over 600 exhibits and more than 60 educational seminars impact three distinct professional markets, all under one roof: Interior Design & Architecture, Property Management, Construction & Renovation. BUILDEX Vancouver is about designing, building and managing real estate.

Organizer: Informa Exhibitions # Exhibitors:405 # Attendees:

02/25/2015 to 02/26/2015

Vancouver Convention Centre Vancouver

NSF: 61,000

28

Organizer: Two Plus One Group Inc. # Exhibitors:200 # Attendees:3,100

08/09/2015 to 08/11/2015

International Plaza Hotel Toronto

NSF: 60,000

29

Organizer: Two Plus One Group Inc. # Exhibitors:200 # Attendees:3,074

01/25/2015 to 01/27/2015

International Plaza Hotel Toronto

NSF: 60,000

30

Profile Show (Mar.)

The OFE Show and the Profile Show have merged to showcase a broader, more diversified marketplace for buyers and sellers. The new merged Profile Show brings together the best selection of apparel and accessories that includes all segments of today's fashion industry -- men's, women's, young contemporary and junior labels, children's and lifestyle brands. This show will cover all price points and commodities in an energetic, open booth marketplace.

Organizer: Ontario Fashion Exhibitors # Exhibitors:175 # Attendees:2,197

03/01/2015 to 03/04/2015

Toronto Congress Centre Toronto

NSF: 59,500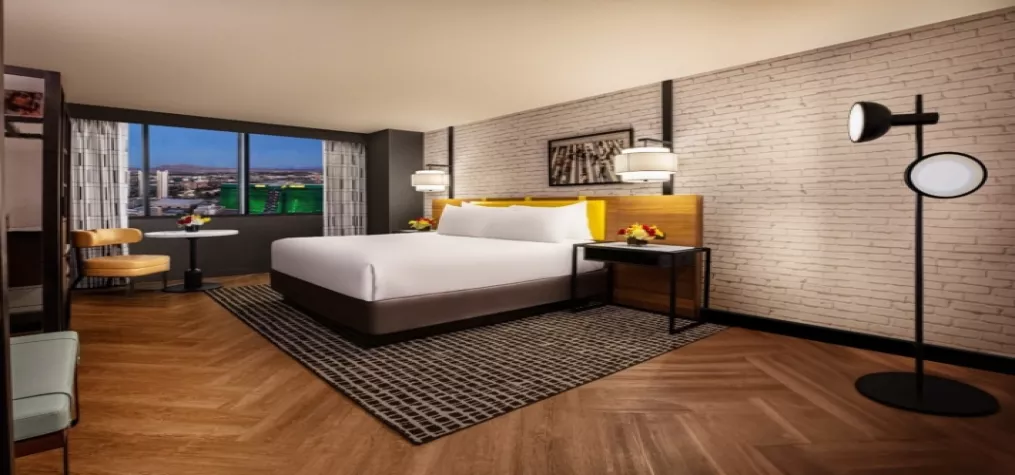 Just when it seems like Las Vegas can't get any bigger, brighter or more exciting for groups, MGM Resorts raises the bar again. The company continues to invest and innovate across its portfolio of Las Vegas resorts, with new attractions and upgraded experiences for attendees of all interests.  Remodeled Guest Rooms MGM Grand is the largest single hotel in the world with over 5,000 guest rooms and an 850,000-square-foot conference center. It is home to the newly remodeled MGM Grand Studio Tower—700 reimagined guest rooms with a fun mid-century vibe. Nearby, the iconic New York-New York Las Vegas Hotel & Casino recently completed a $63M redesign and remodel of its 1,830 guest rooms and 155 suites. Down the street, Bellagio Las Vegas is sporting renovated rooms in the Spa Tower with sunrise-inspired decor and luxurious soaking tubs in Premier King rooms after a $110-million transformation. Reinvented Luxury Experiences The Luxury Meetings District, made up of Bellagio Las Vegas, ARIA Resort & Casino, Vdara Hotel & Spa, The Cosmopolitan of Las Vegas, Park MGM and NoMad Las Vegas, is now more connected than ever before. A new interior walkway opened this October for a seamless attendee experience – connecting Vdara, Bellagio, and The Cosmopolitan of Las Vegas, guests can now walk from Park MGM to Bellagio in around 15 minutes. New on the scene in the Luxury Meetings District is Cathedrale at ARIA, TAO Group's upscale establishment specializing in exquisite French-Mediterranean cuisine offering elevated private dining experiences that opened in May. Heralded by World's Best 50 Restaurants, GQ and VOGUE, LPM at The Cosmopolitan of Las Vegas is opening this fall and will deliver its signature spontaneity and imaginative celebration of France's Mediterranean cuisine, art, and culture to the unique luxury resort in impeccable fashion.  A "New Wave  for Mandalay Bay A new wave of enhancements and experiences has arrived at Mandalay Bay Resort and Casino, including Flanker Kitchen + Sports Bar, an 8,445-square-foot restaurant that opened this June, perfect for pre- and post-game eats and drinks. Event planner's favorite, Chef Michael Mina's StripSteak, received a full renovation and now includes one of the largest private dining rooms on The Strip. Retro by Voltaggio debuts a one-year residency with a fun take on pop culture of the 80s and 90s with classic American dishes. An exciting addition planned for 2024 is Swingers, a 40,000-square-foot oasis of street food, miniature golf and art at Mandalay Bay. Most exciting for meeting planners, the 2.1 million-square-foot Mandalay Bay Convention Center  is undergoing a complete refresh, with lightened space, added eye-catching art, and improved technology infrastructure for even more flexible space. Energy-efficient digital signage now leads the way with faster internet speeds and new AV options. From renovated guest rooms and meeting spaces to celebrated dining options and dedicated teams, MGM Resorts is dedicated to delivering exceptional and innovative meeting experiences.