Coachella 2013: 5 Social Marketing Tips for Events
May 24, 2013
When I say I felt privileged and pretty darn lucky to attend Coachella in 2012, I'm not exaggerating. This year's festival sold out in 24 hours. People come from all over the world to experience Coachella and it's one of the most unique events I've attended. Yes, I'm a music junkie. Everything from electronic dance music to indie and even hip hop, I love it all. My first concert (in fifth grade) was N'Sync and they literally brought tears to my eyes.
Nothing can replace the memories you make at an event, and what better way to extend that experience than through social media? Coachella isn't just great at social media marketing; they reign supreme.
Here are five ways Coachella uses social media to extend the attendee experience and build a following with those unable to attend. All of these can be applied to just about any event.
1. Multiple Channels- With more than 150,000 music fans roaming the festival grounds, you can only imagine how many people who couldn't attend "follow" the event. Having such a large audience means that there are all types of individuals who interact differently online. Coachella uses multiple social media channels and publishes a mix of content which allows them to reach a larger audience.
Here's links to their sites:
· Website
· Twitter
· Facebook
· Google+ (Log into your Gmail account to view this link)
· YouTube
· Tumblr
2. Practical and Social Mobile Apps- Not only did Coachella use their iPhone and Android app to centralize all logistics and push notifications, but they also used it to allow attendees to create custom line up schedules, locate food, check out what's going on in the social world and even map out the festival grounds. This is a great example of taking your simple app and making it an important tool.
3. Digital Memorabilia- Forget the traditional souvenir shop; digital memorabilia isn't only easy for festival goers who don't want to carry things around, but also for on-the-go attendees. It lets them express themselves and spread the word with little effort. Coachella's mobile app has a feature where users can create a digital postcard and send it to facebook, twitter or email.
4. Live Streaming- When you decide to stream and record specific portions of your event, you not only extend the experience, but also allow people who couldn't attend to join the festivities. Coachella also used this to gain a key sponsorship with State Farm. They capture the best performances and encourage attendees to "relive Coachella," using display ads. Don't forget to tune here, for weekend two's key performances!
5. #Hashtags Make It Official-There's only one way to follow all conversations, guest appearances, etc. if you're at the event or couldn't make it – an official #hashtag. Each #hashtag used by Coachella has a record amount of retweets each year. Follow #Coachella and #coachellalive for live updates this weekend!
I get excited talking about the social marketing surrounding Coachella, but not because it's one of my favorite events. It's because they know what they're doing and that inspires me. Trade shows and corporate events can better capture their attendee's attention if they socially engage with them through a variety of channels. Hopefully I'll see a few of you at the Polo Fields in 2014 (crossing my fingers that I get through and get my ticket for next year)!
Is there an event or trade show whose social marketing inspires you? Share your experience by commenting below.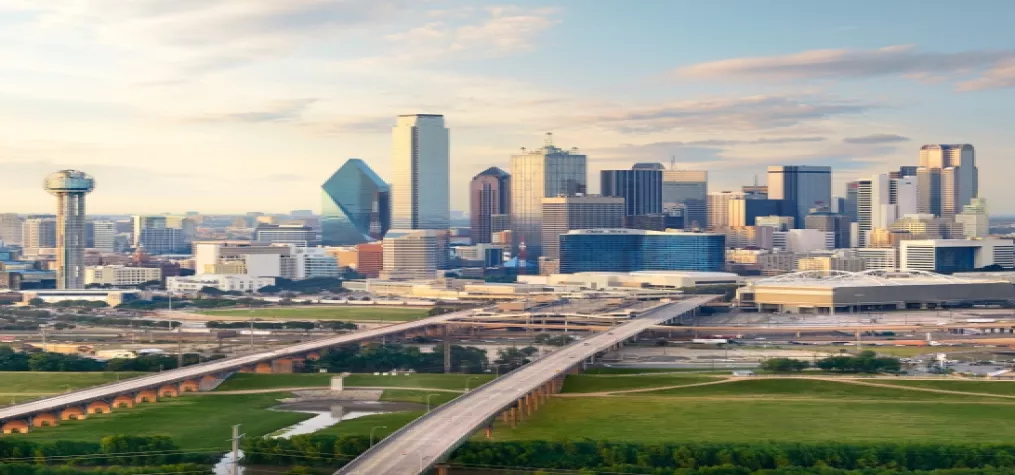 Dallas already boasts 35,000 hotel rooms, award-winning global cuisine, and a walkable downtown. But we are just getting started. Visit Dallas is thrilled to announce that the city of Dallas is doubling down with a massive new convention center and entertainment district. Featuring 800,000 square feet of exhibit area, 260,000 square feet of meeting rooms, and 170,000 square feet of ballroom. The center will connect business travelers with dining and shopping options in the popular Cedars District means more places to get down to business, and even more ways to unwind. "Dallas is already a great meetings and conventions destination, with the accessibility of two major airports, affordable labor, and an outstanding hotel product," said D. Bradley Kent, Visit Dallas senior vice president and chief sales officer. "The new center and Convention Center District will enhance Dallas' competitive position and are exactly what our customers' need and have been asking for." What's New – AT&T Discovery District Located in the heart of Downtown Dallas, this new district on the AT&T corporate campus is tailor-made for groups of all sizes. It boasts a multi-sensory experience, including outdoor event space, the AT&T Theater, and multiple dining outlets including JAXON Beer Garden and The Exchange, a bustling food hall. Hotels Coming Soon Names like the JW Marriott (Downtown), lnterContinental Dallas (Uptown), and Hotel Swexan (Uptown) are adding luxury amenities and bountiful event spaces. The projects will debut in 2023 and beyond. JW Marriott This new, 15-story, 283-room hotel will open in the heart of the city's downtown Arts District this year. The property features a 25,000-square-foot grand ballroom, as well as a spa, restaurant, lobby bar, fitness center, and a rooftop pool deck and bar. InterContinental Dallas  Located in Cityplace Tower in Uptown, InterContinental Dallas will feature sweeping panoramic views of the Dallas skyline. Guests will enjoy spacious, high-end rooms and amenities, including more than 21,000 square feet of event space.   Hotel Swexan Hotel Swexan, a new, 22-story luxury property, is rising in Uptown's Harwood District and will make its mark on the Dallas skyline. Opening this year, it is a sculptural building with cantilevered upper floors, as well as a 75-foot rooftop infinity-edge swimming pool and a hidden underground lounge.