Industry Trends: Map D and ARway Make Augmented Reality a Reality for Events
Have you ever heard someone say, "If it weren't for tomorrow, it'd be the future today" or "The future is unwritten?" Well, dear readers, when it comes to the use of augmented reality (AR) technology in the events space, that future is now!
The natural fit between AR and events is something to be explored and celebrated. AR is so well suited for expos, trade shows, conferences, and festivals. Basically, anywhere large groups of people come together in a flexible space, AR can make a difference. It adds big value to event management software by providing wayfinding meta maps, engaging spatial experiences, and deep location intelligence. It is making groundbreaking new experiences—with no programming required.
A Total Package for Event Management Solutions
Event management companies of all sizes are turning to Map D and ARway, both from Nextech AR Solutions, to make their trade shows, conferences, festivals, and other events sizzle. Map D, which has long been a well-respected product for association event management, has blossomed when combined with ARway. ARway is advanced AR technology that makes creating rich experiences easier than ever.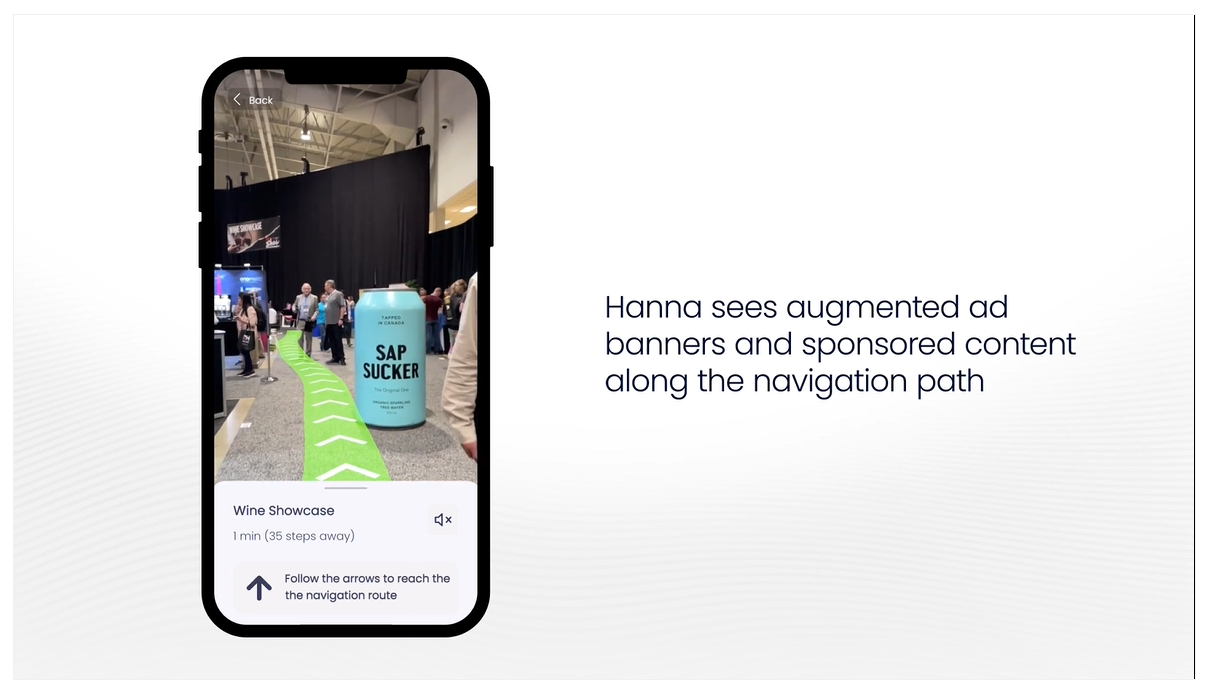 In one recent case, Restaurants Canada (RC) used Map D and ARway to manage its event, which is one of North America's largest hospitality industry conferences. They were able to add delicious layers of richness to the attendee experience. So how big was the team and how did they do it? Oh, just two people with a smart phone.
Just as the use of AR and other advanced technologies for events and tradeshows has evolved over the past few years, so has Map D. It was once a niche product tailored mostly to association events and tradeshows, festivals, and expos that needed an easy way to sell booths online. Now, with the development of new features needed to optimize and enhance complex contemporary events, it has matured into the total package for event management.
No Special Equipment or Expertise Required
Some of the key features in Map D that event managers are coming to depend on are attendee ticket sales, interactive floor plans; online booth sales, real-time event updates; management tools for exhibitors, sponsors, speakers, and sessions; location-based content and notifications; and (of course) the ability to easily create compelling AR experiences.
ARway is the secret sauce behind creating those experiences. It's a no-code spatial technology platform that allows anyone to tap into the creative potential of the metaverse. Creators and users alike enjoy the powerful potential of the technology. People stay engaged with AR content longer than any other type. More than a billion people use AR on a regular basis, a number that will only grow. For events, AR is a game-changer. It opens the door to so many critical capabilities - from virtual signage, to wayfinding, to location-based popup information. While it's easy enough for anyone to create these experiences, custom development offers an even wider array of rich experiences and services.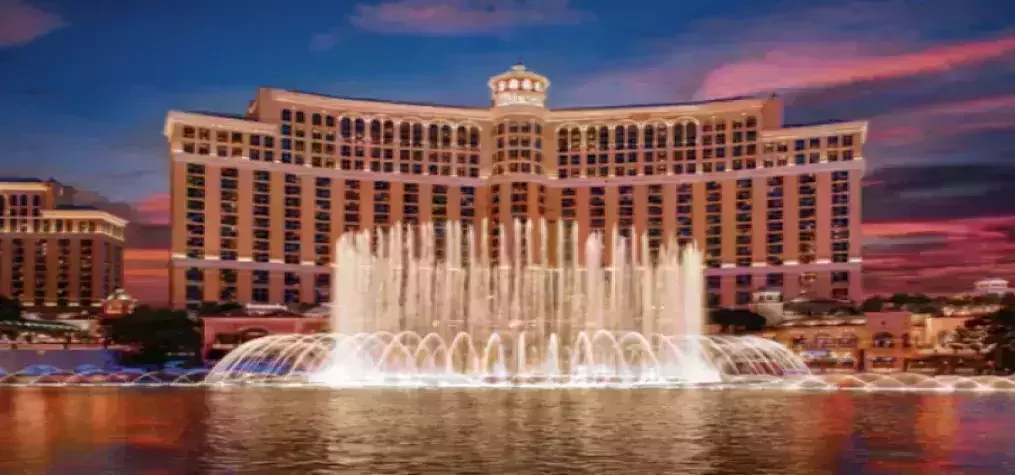 HERE, hosting responsible meetings and caring for our communities are top priorities. Through its 'Focused on What Matters: Embracing Humanity and Protecting the Planet' philosophy, MGM Resorts commits to creating a more sustainable future, while striving to make an impact in the lives of employees, guests, and the communities in which it operates. Water Stewardship Efforts MGM Resorts understands the importance of using water efficiently, especially in the desert destination of Las Vegas. Conserving water has always been part of the mission, but MGM Resorts has expanded its ambition into water stewardship. In 2022, MGM Resorts President and CEO Bill Hornbuckle signed the CEO Water Mandate—a UN Global Compact initiative mobilizing business leaders to advance water stewardship. MGM Resorts International was the first gaming company to take this important step. MGM Resorts replaced 200,000 square feet of real grass with drought-tolerant landscaping in Las Vegas. MGM Resorts pledges to reduce water withdrawal intensity by 33% by 2025 and by 35% by 2030. From 2007-2021, use of more than 5.6 billion gallons of water was avoided because of conservation efforts. Caring for One Another MGM Resorts' Food Donations Program collects and preserves unserved food from conventions held at MGM Resorts properties, then safely donates to food insecure people in the community. Since the program's launch in 2016, more than 3.7 million meals toward a 2025 goal of 5 million meals have been donated into the community. Donations include: Unserved perishable prepared foods from events Perishable unprepared food from MGM Resorts' kitchens Nonperishable food items from minibars and warehouses The collaboration with Southern Nevada's primary food bank, Three Square, has developed the infrastructure needed to safely collect, transport, and store food from MGM Resorts properties in Las Vegas, reducing food waste while serving the community. Fostering Diversity and Inclusion To MGM Resorts, a diverse and talented workforce is essential to success. By cultivating innovative strategies that consider multiple perspectives and viewpoints, the company creates an inclusive workplace culture that benefits its employees and community. MGM Resorts takes pride in being a welcoming home for veterans, individuals with disabilities, people from diverse backgrounds, LGBTQ+ community members, and more. This commitment to inclusion is reflected in the company's recruitment and hiring practices and its social responsibility initiatives. From the workplace to the community, MGM Resorts' commitment to diversity, equity and inclusion remains unwavering, and its efforts continue to create a more equitable and sustainable world for all. MGM Resorts understands its responsibility to contribute to the social and economic progress of the communities in which it operates. HERE, we embrace humanity.