Exhibitor Perspective: SISO CEO Summit Panel Addresses What Exhibitors Want From Trade Shows Today
April 17, 2023
What are exhibitors and sponsors seeking from trade shows, how has that changed since 2019 and what can trade show organizers do to deliver better ROI? Jenn Harrison, who has served as trade show manager for General Dynamics Mission Systems for more than 16 years, and Cheryl Soares, who has served as manager, trade shows and foodservice promotions for the California Milk Advisory Board for more than 17 years, shared their perspectives at the Society of Independent Show Organizers (SISO) CEO Summit, held March 20-23 at the Four Seasons in Las Vegas.  
The session, "Customer Spotlight: Exhibitors," was moderated by Jessica Blue, executive vice president for Emerald, a trade show and business events organizer that connects more than 1.9 million customers across 142 events and 16 media properties.   
While there were numerous takeaways from the session, here are a few of the most valuable nuggets.
Show Selection
"How do you decide on which shows to exhibit in?" Blue asked.
"It's about where our customers are," said Harrison, whose customers are in the military sector. "Our show schedule has been pretty much set in stone for the last 16 years, unless we come up with a new product line for a new market like the police."
General Dynamics Mission Systems exhibits in about 150 shows a year, of which 12-15 are medium to large shows and the rest are tabletop-size shows, Harrison told ENN. "Our three biggest trade shows are Association of the U.S. Army (AUSA) Annual Meeting and Exposition, the Navy Leagues of the U.S.'s Sea Air Space and Air and Space Forces Association's Air, Space and Cyber Conference."
How would she evaluate and add a new show? "We attend the show for the first year to see who else is there and what the show is about," said Harrison. "We decide after attending if we want to exhibit the next year." 
At the California Milk Advisory Board, Soares talks to dairy processors (members) about where they strategically want to grow their businesses and where they have the ability to distribute their products. Based on those conversations in combination with board's strategic objectives, she develops a list of trade shows each year. 
"In 2023, the three largest shows will be IDDBA, International Pizza Expo & Conference and National Restaurant Association Show," Soares told ENN. "We also exhibit at the SIAL America Show, the Summer Fancy Food Show, the Winter Fancy Food Show, the Western Foodservice & Hospitality Expo and the Private Label Trade Show (PLMA)." 
Leads vs. Return on Opportunity
What are their strategic objectives for exhibiting?
"We look at the leads the processors generated, the quality of those leads and did those processors get business from the show," said Soares. "But it's also about building relationships and seeing customers. We want to see what's new, what's going on in the industry and what the competition is doing."
For General Dynamics Mission Systems, exhibiting at trade shows is not just about return on investment but also return on opportunity, Harrison said. 
"We don't collect leads anymore. Any contract we are getting is typically a 2- to 3-year process," Harrison said. "For shows, we set up meetings in advance, so we look at…did that general or colonel show up for a meeting, what was their feedback, how was the conversation and did they invite us back to their office to further the conversation." 
Metrics for Success
How do these exhibitors measure success?
Since General Dynamics Mission Systems is not tracking leads, Harrison said her team determines a trade show is a success "if 75 percent of the meeting participants show up and 75 percent of those conversations are good."
The number of leads generated is an important metric for the California Milk Advisory Board, but it's not the only determinant for a successful show. "It's not necessarily a numbers game, but it is a quality game," Soares said. 
Challenges
Blue asked: What are some of the challenges facing these exhibit managers?
"One challenge is the amount of paperwork and accounting from the service providers from all the shows we exhibit in," Soares said. "It's very difficult to get itemized receipts after the show. The various service providers charge our credit cards on file but don't necessarily send us a bill with all the costs broken out. The reconciliation is one of the most frustrating things as an exhibitor — both the time it takes to get the bill and the fact that I have to ask for it."
She added, "Every dime counts in our budget."
For Harrison, it's a pre-show challenge. "Some of our larger shows want us to renew our booth for next year before this year's event," she said. "It's hard for us to commit to something next year that we haven't even participated in this year. The internal conversations are difficult."
She also mentioned "air charges" for double-decker booths. "We are already paying for the floor space, and no one can build above us," said Harrison. "Why are we being charged another 25 percent of the booth cost to have a second level?" 
Digital Tools
"What digital tools can show organizers provide to help exhibitors have a better experience?" Blue asked.
Soares suggested QR codes to easily exchange information like business cards. She said she wears a bracelet with a QR code that links to her contact information instead of carrying business cards.
An inexpensive tool to plan and book on-site meetings in our booth conference rooms, and one that integrates with Outlook calendars would be even better, Harrison said. For some shows, the company brings as many as 150 people who need to register and book meetings. She handles much of this manually, so "that's what I'm looking for this year."
Timing
What's the ideal length and timing of an event? 
"No more than three days; it's difficult to keep the energy up beyond that," Soares suggested.
She also recommended shorter show hours, so that exhibitors and their teams can have time to decompress and regroup after the show before dinners or evening activities.
Harrison recommended dedicated show-only hours. For example, one show she exhibits in has dedicated show hours from 11 a.m.-3 p.m. with no education or other activities. 
"It allows our booth staff to attend the conference program since they don't have booth conflicts," she said.
Do you agree or disagree with these suggestions? Please share your experience in the comments below!
Photo caption: From left to right: Jenn Harrison, trade show manager for General Dynamics Mission Systems, and Cheryl Soares, manager, trade shows and foodservice promotions for the California Milk Advisory Board, shared their perspective with independent trade show organizers at SISO CEO Summit 2023, held March 20-23 in Las Vegas, at the session, "Customer Spotlight: Exhibitors," moderated by Jessica Blue, executive vice president for Emerald. Photo credit: SISO
Don't miss any exhibitor-related news: Sign up for ENN's weekly e-newsletter HERE, listen to our latest podcast HERE and engage with us on Twitter, Facebook and LinkedIn!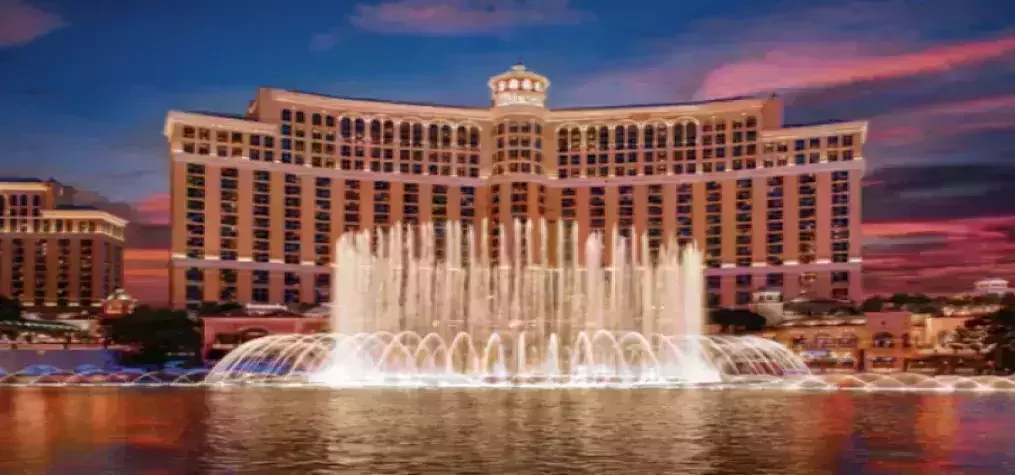 HERE, hosting responsible meetings and caring for our communities are top priorities. Through its 'Focused on What Matters: Embracing Humanity and Protecting the Planet' philosophy, MGM Resorts commits to creating a more sustainable future, while striving to make an impact in the lives of employees, guests, and the communities in which it operates. Water Stewardship Efforts MGM Resorts understands the importance of using water efficiently, especially in the desert destination of Las Vegas. Conserving water has always been part of the mission, but MGM Resorts has expanded its ambition into water stewardship. In 2022, MGM Resorts President and CEO Bill Hornbuckle signed the CEO Water Mandate—a UN Global Compact initiative mobilizing business leaders to advance water stewardship. MGM Resorts International was the first gaming company to take this important step. MGM Resorts replaced 200,000 square feet of real grass with drought-tolerant landscaping in Las Vegas. MGM Resorts pledges to reduce water withdrawal intensity by 33% by 2025 and by 35% by 2030. From 2007-2021, use of more than 5.6 billion gallons of water was avoided because of conservation efforts. Caring for One Another MGM Resorts' Food Donations Program collects and preserves unserved food from conventions held at MGM Resorts properties, then safely donates to food insecure people in the community. Since the program's launch in 2016, more than 3.7 million meals toward a 2025 goal of 5 million meals have been donated into the community. Donations include: Unserved perishable prepared foods from events Perishable unprepared food from MGM Resorts' kitchens Nonperishable food items from minibars and warehouses The collaboration with Southern Nevada's primary food bank, Three Square, has developed the infrastructure needed to safely collect, transport, and store food from MGM Resorts properties in Las Vegas, reducing food waste while serving the community. Fostering Diversity and Inclusion To MGM Resorts, a diverse and talented workforce is essential to success. By cultivating innovative strategies that consider multiple perspectives and viewpoints, the company creates an inclusive workplace culture that benefits its employees and community. MGM Resorts takes pride in being a welcoming home for veterans, individuals with disabilities, people from diverse backgrounds, LGBTQ+ community members, and more. This commitment to inclusion is reflected in the company's recruitment and hiring practices and its social responsibility initiatives. From the workplace to the community, MGM Resorts' commitment to diversity, equity and inclusion remains unwavering, and its efforts continue to create a more equitable and sustainable world for all. MGM Resorts understands its responsibility to contribute to the social and economic progress of the communities in which it operates. HERE, we embrace humanity.