7 Reasons To Host Trade Show Promotional Activities
August 29, 2019
With all the logistics you have to manage for your company's trade show program, you might feel justified in skipping trade show promotional activities. But that would be like planning a party, and not sending out all the invitations.
Sure, the show organizer will get people to the showfloor. But it's up to you to get them to your booth space. Here are seven reasons why trade show promotional activities are so worth your effort:
1. They attract more booth traffic
As attendees wander down the aisles, their eyes are bombarded by structures, images and words from all sides. What wins in that sensory battle? Motion and sound – which you can do best with activities. Activities in your booth catch and hold their attention, and if enticing enough, bring them into your space, leaving your neighboring exhibitors staring at you in envy.
2. They attract the right booth traffic
Even better than more traffic is the right booth traffic. You can create activities that appeal especially to your target audience (product demos, time trials, industry trivia games). Then, announce your activity pre-show via email, phone calls and social media, and with signage and crowd gatherers during the show.
3. They help booth staffers start conversations
All your booth staffers need help starting conversations. The introverts especially need the help, but even the extroverted salespeople may feel uncomfortable in the trade show setting that's so different than their day-to-day environment. A clever activity relieves your booth staffers from having to strain to start conversations for hours on end.
4. They build trust
Today's trade show attendees are better informed. They've already researched on the web to find which companies offer what they are looking for. So, visit potential vendors at the trade show to gauge credibility. A strong activity in your booth can build trust. Your activities can be designed to overcome objections and prove your empathy for your clients' main challenge.
5. They make attendees remember you
Trade show promotional activities can also boost awareness of your company brand and image among attendees. Especially activities that are surprising and hook visitors' emotions. Make your activity photo-worthy so they want to share it on Instagram and their other social media accounts. Even better, give them a giveaway with your logo that is thematically tied to your promotional activity to remind them even more of the experience they had in your booth.
6. They increase leads and sales
When your trade show promotional activities bring in more of the right attendees into your booth, engage them in better conversations and have them remember you better after the show – guess what? You're going to get more leads from the show. Even better, if it's your goal, you'll get more sales.
7. They increase trade show ROI
While often the first thing dropped off the to-do list, trade show promotional activities can be the secret sauce that can boost your trade show ROI. You're already investing in the booth space, show services, travel and exhibit design. Spend just 5-10 percent more on a good trade show promotional activity and you can increase your sales from your trade show leads by 50-100 percent. It's some of the best money you can invest.
I hope that after reading this article, you've taken out your trade show checklist and put a big star next to trade show promotions to ensure you create an activity that brings in more traffic and results.
Don't miss any event news! Sign up for any (or all) of our e-newsletters HERE and engage with us on Twitter, Facebook, LinkedIn and Instagram!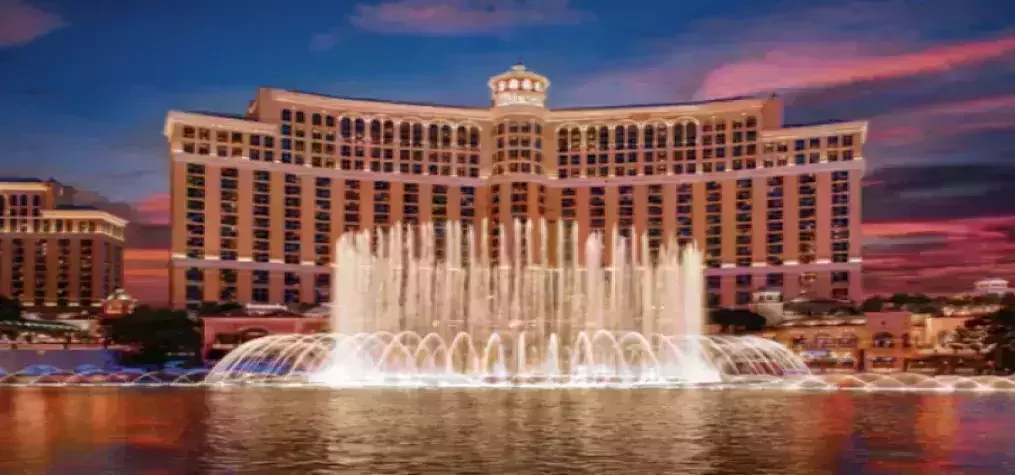 HERE, hosting responsible meetings and caring for our communities are top priorities. Through its 'Focused on What Matters: Embracing Humanity and Protecting the Planet' philosophy, MGM Resorts commits to creating a more sustainable future, while striving to make an impact in the lives of employees, guests, and the communities in which it operates. Water Stewardship Efforts MGM Resorts understands the importance of using water efficiently, especially in the desert destination of Las Vegas. Conserving water has always been part of the mission, but MGM Resorts has expanded its ambition into water stewardship. In 2022, MGM Resorts President and CEO Bill Hornbuckle signed the CEO Water Mandate—a UN Global Compact initiative mobilizing business leaders to advance water stewardship. MGM Resorts International was the first gaming company to take this important step. MGM Resorts replaced 200,000 square feet of real grass with drought-tolerant landscaping in Las Vegas. MGM Resorts pledges to reduce water withdrawal intensity by 33% by 2025 and by 35% by 2030. From 2007-2021, use of more than 5.6 billion gallons of water was avoided because of conservation efforts. Caring for One Another MGM Resorts' Food Donations Program collects and preserves unserved food from conventions held at MGM Resorts properties, then safely donates to food insecure people in the community. Since the program's launch in 2016, more than 3.7 million meals toward a 2025 goal of 5 million meals have been donated into the community. Donations include: Unserved perishable prepared foods from events Perishable unprepared food from MGM Resorts' kitchens Nonperishable food items from minibars and warehouses The collaboration with Southern Nevada's primary food bank, Three Square, has developed the infrastructure needed to safely collect, transport, and store food from MGM Resorts properties in Las Vegas, reducing food waste while serving the community. Fostering Diversity and Inclusion To MGM Resorts, a diverse and talented workforce is essential to success. By cultivating innovative strategies that consider multiple perspectives and viewpoints, the company creates an inclusive workplace culture that benefits its employees and community. MGM Resorts takes pride in being a welcoming home for veterans, individuals with disabilities, people from diverse backgrounds, LGBTQ+ community members, and more. This commitment to inclusion is reflected in the company's recruitment and hiring practices and its social responsibility initiatives. From the workplace to the community, MGM Resorts' commitment to diversity, equity and inclusion remains unwavering, and its efforts continue to create a more equitable and sustainable world for all. MGM Resorts understands its responsibility to contribute to the social and economic progress of the communities in which it operates. HERE, we embrace humanity.