Las Vegas Celebrates Trade Show Success

Las Vegas kicked off 2023 with some of the largest trade shows in the world, once again proving the power of face-to-face and the city's designation as the number-one trade show destination in the U.S.
The world's most influential technology event, CES 2023, which took place in Las Vegas in January, exceeded expectations and returned to six-digit attendance for the first time since the pandemic. With over 115,000 attendees, it featured 3,200 exhibitors showcasing the latest in tech on over 2.2 million net square feet of exhibit space across the Las Vegas Convention Center (LVCC), The Venetian Convention and Expo Center and ARIA Resort & Casino.
"The innovation unveiled this week will drive economic growth and change in meaningful ways to improve our lives and create a better future for the next generation," said Gary Shapiro president and CEO of the Consumer Technology Association that owns and operates the show.
The annual Design & Construction Week brought over 200,000 residential construction and design industry experts to Las Vegas for several co-located shows, including Kitchen & Bath Industry Show (KBIS), International Builders' Show (IBS), the National Hardware Show (NHS), The International Surfaces Event (TISE) and the Las Vegas Winter Market.
The Shooting, Hunting and Outdoor Trade Show (SHOT Show) welcomed over 52,000 professionals and delivered the largest event in its history, marking the second year of the expanded showfloor across The Venetian Convention and Expo Center and CAESARS FORUM.
Fashion was in the spotlight in February during Informa's MAGIC Las Vegas, PROJECT Las Vegas and Sourcing at MAGIC that took over the LVCC and turned its West Hall Expansion into an elevated, photo shoot-like experience.
"Our attendees come to be fully immersed in fashion and industry," said Kelly Helfman, president of Informa Markets Fashion. "This year we brought the best new and emerging designers with notable established brands together, provided top-tier industry expert panel sessions, and created opportunities for attendees to network with industry peers."
In March, Las Vegas welcomed CONEXPO-CON/AGG 2023, the largest construction and fluid power trade show in North America, drawing over 139,000 attendees from 133 countries and turning the space in and around the LVCC and Las Vegas Festival Grounds into an exciting showcase of the future of construction.
"Las Vegas doesn't stay still," said Dana Wuesthoff, vice president, Exhibitions & Event Services for the Association of Equipment Manufacturers (AEM), which owns and produces the show. "Something will be new and different when we come back. We work closely with the Las Vegas Convention and Visitors Authority (LVCVA) and local partners and we're already planning our 2026 show."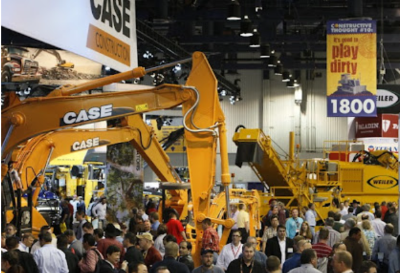 Las Vegas is committed to supporting trade shows in sustainable growth by delivering a world-class experience for exhibitors and attendees. Navigating the LVCC campus is fast and fun now with the addition of Vegas Loop at Las Vegas Convention Center, an underground transportation system designed by The Boring Company and featuring Tesla vehicles, that also connects to Resorts World Las Vegas – Hilton, Conrad & Crockfords in the Strip. More stops are scheduled to open soon throughout the resort corridor, including downtown Las Vegas, Allegiant Stadium and Harry Reid International Airport.
Transportation around the city's event venues is also streamlined with the Las Vegas Monorail, the 3.9-mile-long elevated transportation system that connects eight resorts directly to the LVCC campus. This is the only rail system in the world that integrates fares directly into show badges and registration.
Las Vegas now offers over 14 million square feet of trade show and convention space destination-wide, including three of the country's largest convention centers, and is poised for further growth as the nation's top trade show destination.
This article is exclusively sponsored by the Las Vegas Convention & Visitors Authority. For more information, visit HERE.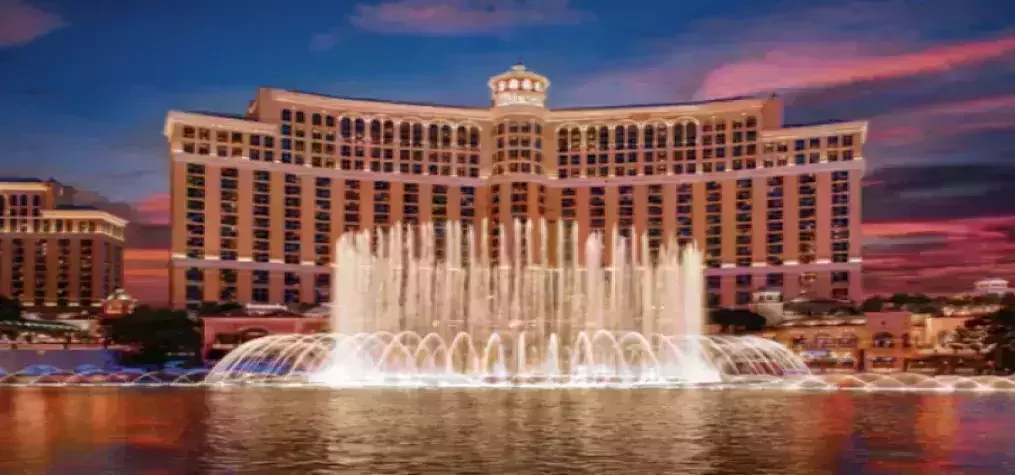 HERE, hosting responsible meetings and caring for our communities are top priorities. Through its 'Focused on What Matters: Embracing Humanity and Protecting the Planet' philosophy, MGM Resorts commits to creating a more sustainable future, while striving to make an impact in the lives of employees, guests, and the communities in which it operates. Water Stewardship Efforts MGM Resorts understands the importance of using water efficiently, especially in the desert destination of Las Vegas. Conserving water has always been part of the mission, but MGM Resorts has expanded its ambition into water stewardship. In 2022, MGM Resorts President and CEO Bill Hornbuckle signed the CEO Water Mandate—a UN Global Compact initiative mobilizing business leaders to advance water stewardship. MGM Resorts International was the first gaming company to take this important step. MGM Resorts replaced 200,000 square feet of real grass with drought-tolerant landscaping in Las Vegas. MGM Resorts pledges to reduce water withdrawal intensity by 33% by 2025 and by 35% by 2030. From 2007-2021, use of more than 5.6 billion gallons of water was avoided because of conservation efforts. Caring for One Another MGM Resorts' Food Donations Program collects and preserves unserved food from conventions held at MGM Resorts properties, then safely donates to food insecure people in the community. Since the program's launch in 2016, more than 3.7 million meals toward a 2025 goal of 5 million meals have been donated into the community. Donations include: Unserved perishable prepared foods from events Perishable unprepared food from MGM Resorts' kitchens Nonperishable food items from minibars and warehouses The collaboration with Southern Nevada's primary food bank, Three Square, has developed the infrastructure needed to safely collect, transport, and store food from MGM Resorts properties in Las Vegas, reducing food waste while serving the community. Fostering Diversity and Inclusion To MGM Resorts, a diverse and talented workforce is essential to success. By cultivating innovative strategies that consider multiple perspectives and viewpoints, the company creates an inclusive workplace culture that benefits its employees and community. MGM Resorts takes pride in being a welcoming home for veterans, individuals with disabilities, people from diverse backgrounds, LGBTQ+ community members, and more. This commitment to inclusion is reflected in the company's recruitment and hiring practices and its social responsibility initiatives. From the workplace to the community, MGM Resorts' commitment to diversity, equity and inclusion remains unwavering, and its efforts continue to create a more equitable and sustainable world for all. MGM Resorts understands its responsibility to contribute to the social and economic progress of the communities in which it operates. HERE, we embrace humanity.