Please Stop Asking If Attendance 'Was Down' at Shows Running Right Now
August 20, 2021
Since the beginning of July, I have been to several trade shows and events all over the U.S. and inevitably when I talk to people afterward, one of the very first few questions they ask is "how many attendees and/or exhibitors were at the show?"
Jennifer Hoff, president of Taffy Event Strategies and Trifecta Events, said that after she and her team recently ran the Coverings trade show in Orlando, she was asked the same thing about attendance at the event.
"I told them 'You are asking the wrong question!'" Hoff said.
In the middle of a pandemic, with a show that has a heavy international presence, of course there were not the same number of buyers and sellers as a normal year, but Hoff added, it was an incredibly vibrant and very engaged showfloor.
For any buyer who decides to go to a show right now you can pretty much bet they are motivated ones who are there to place orders and get business done.
I have been to two Tarsus Group shows recently – Foam Expo in Novi, Mich., and the OFFPRICE Show in Las Vegas – and before both shows, the teams were crossing fingers and hoping the buyers who registered showed up on the exhibit floor.
Both shows did not have the same showfloors as normal, but the buyers still came and beat expectations. And, they not only came, but they also were very engaged and order writing was busy.
As a result, the exhibitors were happy that they had taken a chance and made the investment to be at the show.
If anything, I have heard from other shows that the main complaint they actually are receiving right now from the attendees is they wished MORE exhibitors would have been on the showfloor.
So, please stop asking show organizers how many attendees and exhibitors there are right now, but ask them instead: what was the energy on the showfloor? Was business getting done?
I will absolutely guarantee you – the exhibitors and attendees who ARE coming to shows are very grateful for the opportunity to finally meet face-to-face again.
Partner Voices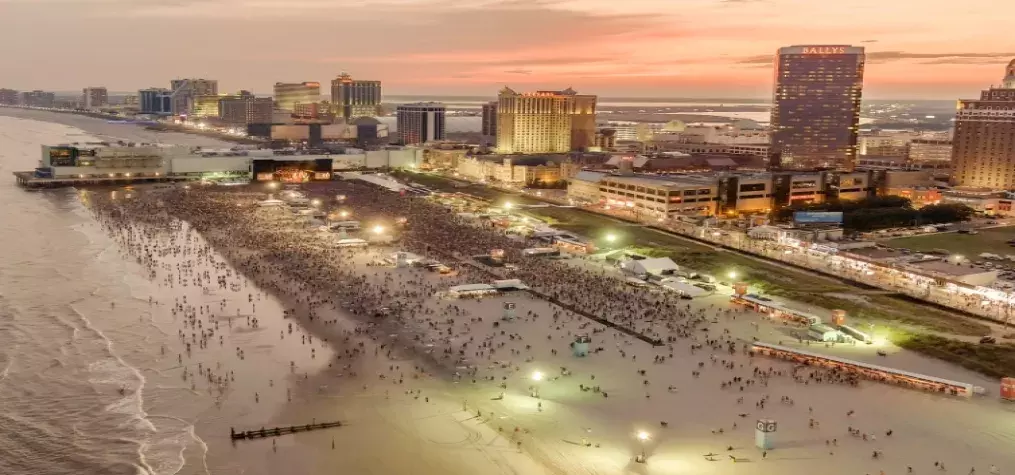 Caesars Entertainment strode into 2022 with its sights set on making the year one of innovation and renovation for the Empire as the company announced a $400 million, Las Vegas-style makeover for its Atlantic City properties. The master plan for the company's three East Coast properties -- Caesars, Harrah's, and Tropicana -- involves interior renovations, new celebrity dining concepts, and more to create the ultimate seaside conference destination.