Overland Park Convention Center Partners With Local Food Recovery Organization to Address Food Waste and Fight Hunger
May 25, 2023
In keeping with its progressive sustainability initiatives, the Overland Park Convention Center (OPCC) recently took a major step toward combatting large-scale event food waste and hunger in its local community.
Last month, the Overland Park, Kan.-based facility announced it had formed a partnership with Pete's Garden, a food recovery organization based in Kansas City, Mo. that recovers surplus prepared foods from local caterers, restaurants and food service operations, then repackages and redirects the food as healthy take-home meals for families needing assistance in the greater Kansas City area. 
Distributed for free through social service organizations that serve families with children, the take-home meals are currently being provided to Head Start programs and social service organizations including Operation Breakthrough, Boys & Girls Club, Jewish Family Services, Avenue of Life and Shawnee Community Services.
According to the U.S. Department of Agriculture, food waste comprises an estimated 30-40% of the entire food supply, with minimizing food waste posing a significant challenge to the hospitality industry, including convention venues.  
Determined to combat this problem, the OPCC started composting its food waste in August 2021 and began prioritizing food donation. However, faced with growing limitations about the type of food agencies would accept and when they would accept it, finding a home for its surplus food became increasingly challenging. And as these limitations grew, so did the facility's food waste problem.  
That's when partnering with a local food recovery organization such as Pete's Garden became the best solution for not only preventing food waste at the facility but also making a positive environmental impact while helping those in need. 
"To tackle this issue, we have implemented a two-pronged approach: first, by donating prepared food to those in need, and second, through food composting as a part of our current sustainability program," explained Jessica Corona, OPCC director of food and beverage. "We are always seeking ways to be more sustainable while also being a people-focused organization—what better way to meet this goal then by serving those in our local community?"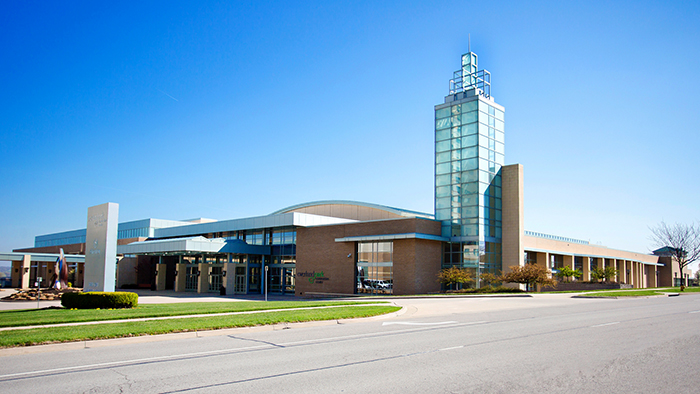 In 2022 alone, Pete's Garden recovered nearly 70,000 lbs. of prepared proteins and side dishes and distributed more than 75,000 meals to local families, but collaborating with the convention center will allow the organization to make an even greater impact, according to Pete's Garden officials.
"Pete's Garden makes it easier for families to share healthy meals together at home," explained Tamara Weber, founder and executive director of Pete's Garden. "To ensure food safety and provide fresh and healthy meals to families, Pete's Garden is very selective about what food can be donated. The Overland Park Convention Center has demonstrated exemplary adherence to these food safety standards." 
Pete's Garden accepts food only if it has been prepared in a health department inspected kitchen, and handled and stored in accordance with safe time-temperature standards. Volunteers then package the meals in a commercial kitchen facility overseen by food safety certified staff, and all meals are labeled with a use-by date.
In addition to food recovery, Pete's Garden partners with high school culinary arts programs to engage students in preparing take-home meals for families in their communities. Aptly named Kids Feeding Kids (KFK), this program provides educators with a standards-based food justice and culinary curriculum that focuses on increasing food access, reducing food insecurity and raising awareness around the social and environmental impacts of food waste. Educators who participate in KFK receive lesson plans along with all the ingredients and supplies they need to help their students prepare up to 1,000 meal servings.
To learn more about the Overland Park Convention Center's partnership with Pete's Garden and other sustainability initiatives, go here. To donate, volunteer or learn more about Pete's Garden, go here.
Don't miss any event-related news: Sign up for our weekly e-newsletter HERE, listen to our latest podcast HERE and engage with us on Twitter, Facebook and LinkedIn!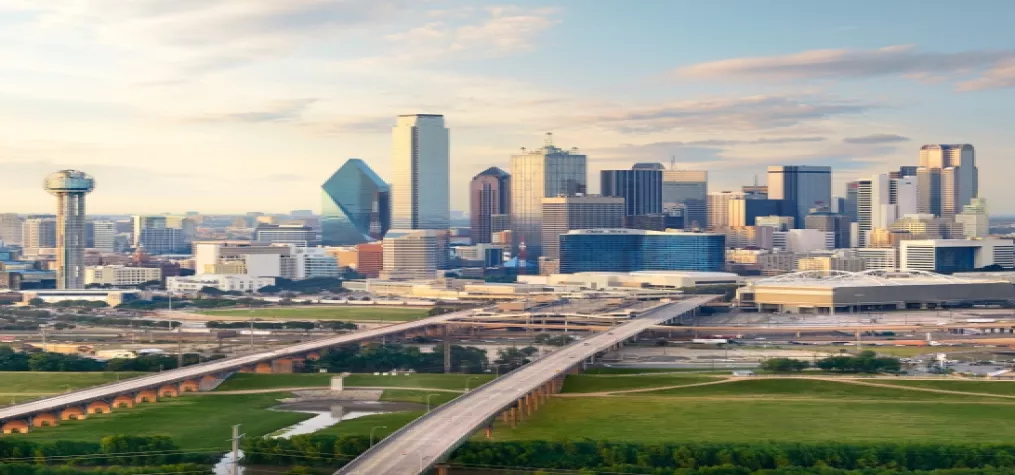 Dallas already boasts 35,000 hotel rooms, award-winning global cuisine, and a walkable downtown. But we are just getting started. Visit Dallas is thrilled to announce that the city of Dallas is doubling down with a massive new convention center and entertainment district. Featuring 800,000 square feet of exhibit area, 260,000 square feet of meeting rooms, and 170,000 square feet of ballroom. The center will connect business travelers with dining and shopping options in the popular Cedars District means more places to get down to business, and even more ways to unwind. "Dallas is already a great meetings and conventions destination, with the accessibility of two major airports, affordable labor, and an outstanding hotel product," said D. Bradley Kent, Visit Dallas senior vice president and chief sales officer. "The new center and Convention Center District will enhance Dallas' competitive position and are exactly what our customers' need and have been asking for." What's New – AT&T Discovery District Located in the heart of Downtown Dallas, this new district on the AT&T corporate campus is tailor-made for groups of all sizes. It boasts a multi-sensory experience, including outdoor event space, the AT&T Theater, and multiple dining outlets including JAXON Beer Garden and The Exchange, a bustling food hall. Hotels Coming Soon Names like the JW Marriott (Downtown), lnterContinental Dallas (Uptown), and Hotel Swexan (Uptown) are adding luxury amenities and bountiful event spaces. The projects will debut in 2023 and beyond. JW Marriott This new, 15-story, 283-room hotel will open in the heart of the city's downtown Arts District this year. The property features a 25,000-square-foot grand ballroom, as well as a spa, restaurant, lobby bar, fitness center, and a rooftop pool deck and bar. InterContinental Dallas  Located in Cityplace Tower in Uptown, InterContinental Dallas will feature sweeping panoramic views of the Dallas skyline. Guests will enjoy spacious, high-end rooms and amenities, including more than 21,000 square feet of event space.   Hotel Swexan Hotel Swexan, a new, 22-story luxury property, is rising in Uptown's Harwood District and will make its mark on the Dallas skyline. Opening this year, it is a sculptural building with cantilevered upper floors, as well as a 75-foot rooftop infinity-edge swimming pool and a hidden underground lounge.