Generative AI Tool MindOS Set to Simplify Event Management
April 12, 2023
Conference and trade show organizers often experience high volumes of routine questions from attendees in the months and days before their events, just as the organizer is the busiest with logistics and production work. With all the recent hype around generative AI tools like ChatGPT, it's worth exploring how generative AI can help event organizers. Mindverse, the developers of MindOS, have created a generative AI tool that has big potential in the MICE industry.
This tool lets organizers create customized AI beings that can serve as chatbots and virtual assistants to answer commonly asked attendee questions. MindOS is entering its closed beta launch, and it welcomes event industry users and thought leaders to join for a free beta license to experience MindOS for themselves.
How Does MindOS's Generative AI Help Companies in the Hospitality Industry?
MindOS's versatile generative AI assistants can help companies in the events and trade show industry in several ways:
Quick answers for attendees: MindOS provides instant answers to common questions from attendees so that producers don't lose valuable time sending template emails and resending manuals.
Prevent the avalanche of last minute emails: In the weeks and days leading up to an event, organizers often get a flurry of emails and support tickets from attendees who need to change badge info or simply didn't read the exhibitor kit. MindOS lets producers automate this pileup of FAQ-based messages and intelligently escalates the questions it can't solve. 
Firm up headcount faster: Event organizers can deploy MindOS chatbots onto their websites to remind visitors of registration deadlines and submit payments on time.
Simplified agenda search: MindOS can be used as a companion on an event agenda to help attendees find the sessions and vendors that are relevant to their interests, delivering a better attendee experience and fostering repeat ticket sales.
How Does MindOS Work?
At the heart of MindOS is the Unified Mind Model (UMM), which allows AI to replicate the way human beings think. This technology blends next-generation large language models with contextual memories so that it can effectively service users who are already registered for a convention. And with fully customizable appearances, speaking cadences, gestures, personalities, memories, and knowledge sets, MindOS allows event managers to create virtual assistants that are aligned with their event's theme and brand voice.
Connectivity and Metrics
MindOS can connect data and conversations between 100+ different SaaS tools. MindOS boasts an impressive 97% intent accuracy, meaning it can accurately understand and respond to customer queries, resulting in 80% of customer queries being self-solved. With 30 languages supported and 1,000+ pre-designed characters, MindOS can adapt to different conference aesthetics and serve international participants. From small symposia to big conventions, MindOS enhances the attendee experience, streamline operations, and increases revenue.
In conclusion, generative AI has big potential to make events more enjoyable and the hard work of organizing and event simpler. As MindOS enters its closed beta launch, it welcomes event managers users and thought leaders to join for a free beta license to experience MindOS for themselves.
Exclusively sponsored by Mindverse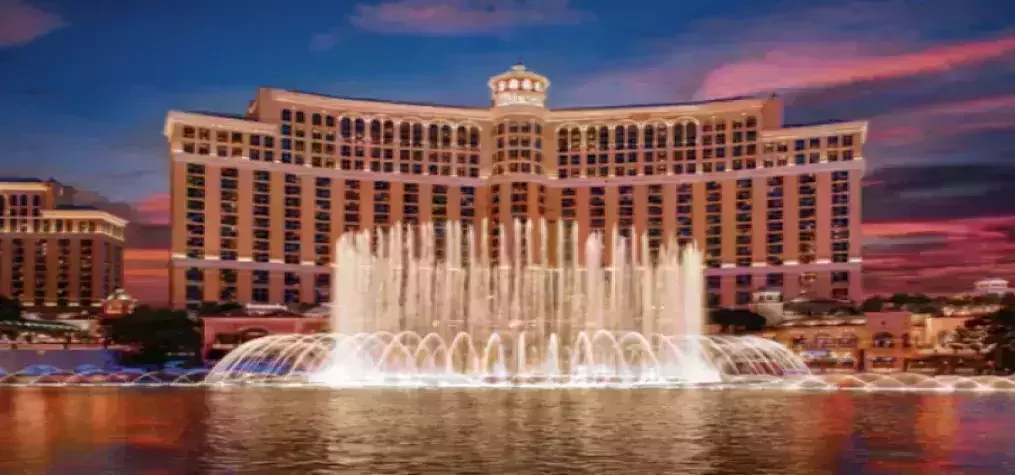 HERE, hosting responsible meetings and caring for our communities are top priorities. Through its 'Focused on What Matters: Embracing Humanity and Protecting the Planet' philosophy, MGM Resorts commits to creating a more sustainable future, while striving to make an impact in the lives of employees, guests, and the communities in which it operates. Water Stewardship Efforts MGM Resorts understands the importance of using water efficiently, especially in the desert destination of Las Vegas. Conserving water has always been part of the mission, but MGM Resorts has expanded its ambition into water stewardship. In 2022, MGM Resorts President and CEO Bill Hornbuckle signed the CEO Water Mandate—a UN Global Compact initiative mobilizing business leaders to advance water stewardship. MGM Resorts International was the first gaming company to take this important step. MGM Resorts replaced 200,000 square feet of real grass with drought-tolerant landscaping in Las Vegas. MGM Resorts pledges to reduce water withdrawal intensity by 33% by 2025 and by 35% by 2030. From 2007-2021, use of more than 5.6 billion gallons of water was avoided because of conservation efforts. Caring for One Another MGM Resorts' Food Donations Program collects and preserves unserved food from conventions held at MGM Resorts properties, then safely donates to food insecure people in the community. Since the program's launch in 2016, more than 3.7 million meals toward a 2025 goal of 5 million meals have been donated into the community. Donations include: Unserved perishable prepared foods from events Perishable unprepared food from MGM Resorts' kitchens Nonperishable food items from minibars and warehouses The collaboration with Southern Nevada's primary food bank, Three Square, has developed the infrastructure needed to safely collect, transport, and store food from MGM Resorts properties in Las Vegas, reducing food waste while serving the community. Fostering Diversity and Inclusion To MGM Resorts, a diverse and talented workforce is essential to success. By cultivating innovative strategies that consider multiple perspectives and viewpoints, the company creates an inclusive workplace culture that benefits its employees and community. MGM Resorts takes pride in being a welcoming home for veterans, individuals with disabilities, people from diverse backgrounds, LGBTQ+ community members, and more. This commitment to inclusion is reflected in the company's recruitment and hiring practices and its social responsibility initiatives. From the workplace to the community, MGM Resorts' commitment to diversity, equity and inclusion remains unwavering, and its efforts continue to create a more equitable and sustainable world for all. MGM Resorts understands its responsibility to contribute to the social and economic progress of the communities in which it operates. HERE, we embrace humanity.