Freeman Partners With Zenus to Bring Ethical AI-Powered Behavioral Insights to Live Events
April 7, 2023
Leading global event company Freeman has entered into a strategic partnership with Zenus, a top provider of behavioral analytics for events and retail, to introduce a service that gives show organizers cutting-edge tools to measure attendee sentiment and engagement.
With Zenus' ethical artificial intelligence (AI)-based behavior mapping, Freeman's customers will receive aggregated and anonymized data around dwell time, sentiment and attendee activation. This metadata can be translated into actionable insights for exhibitor and sponsor ROI and future event planning.
Freeman chose Zenus as its AI partner because it adheres to ethical AI standards that ensure the data is captured responsibly and that respect the privacy of all event attendees, according to Paul Fletcher, executive vice president, audio visual and event technology operations at Freeman, adding that the two companies have been testing and piloting the technology in preparation to launch at scale across events and trade shows.
"Zenus was a logical behavioral insights partner for Freeman because of their scalable, turnkey technology and privacy-first approach to data collection," Fletcher said. "Show organizers are under more pressure than ever to provide clear ROI to their exhibitors and sponsors."
He continued, "With Zenus' behavior mapping tools, Freeman clients can measure their live events the same way they measure their digital marketing channels — total impressions, dwell time and how show floors convert to key activities."
Zenus' AI smart cameras are mounted to capture data, however, no video is ever recorded or saved. Impressions and facial expressions are aggregated and anonymized with no attendee interaction. One of the primary benefits is its lightweight deployment with no infrastructure needed. That means no wi-fi is necessary, as it runs on cellular. The metadata that is captured is strictly dwell time, sentiment, demographic and position without violating privacy concerns.
Partnering with Freeman, the leader in events, was an easy decision for Zenus, according to Panos Moutafis, the company's co-founder and CEO.
"As the general contractor for many of the top conferences and trade shows, Freeman has strong relationships with organizers around the world, which allows for easy setup and deployment of our system across a wide cross section of events," Moutafis said. "Event organizers, exhibitors and attendees can benefit tremendously from the actionable insights our behavior mapping technology makes available."
Freeman will handle the full technology deployment from start to finish and help the strategic placement of the smart cameras, ensuring optimal ROI. Event organizers who are interested in deploying the new service can request a demonstration or find out more information by contacting their Freeman representative or inquiring directly on Freeman.com.
Don't miss any event-related news: Sign up for our weekly e-newsletter HERE, listen to our latest podcast HERE and engage with us on Twitter, Facebook and LinkedIn!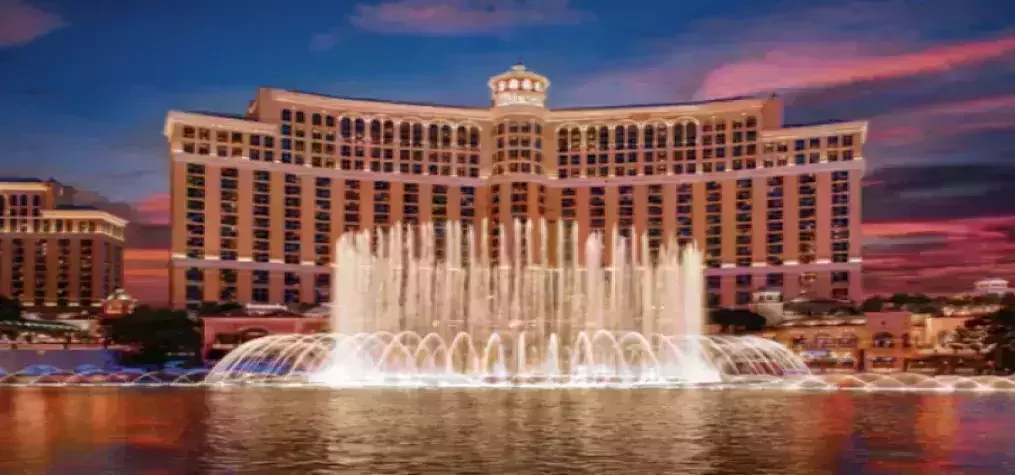 HERE, hosting responsible meetings and caring for our communities are top priorities. Through its 'Focused on What Matters: Embracing Humanity and Protecting the Planet' philosophy, MGM Resorts commits to creating a more sustainable future, while striving to make an impact in the lives of employees, guests, and the communities in which it operates. Water Stewardship Efforts MGM Resorts understands the importance of using water efficiently, especially in the desert destination of Las Vegas. Conserving water has always been part of the mission, but MGM Resorts has expanded its ambition into water stewardship. In 2022, MGM Resorts President and CEO Bill Hornbuckle signed the CEO Water Mandate—a UN Global Compact initiative mobilizing business leaders to advance water stewardship. MGM Resorts International was the first gaming company to take this important step. MGM Resorts replaced 200,000 square feet of real grass with drought-tolerant landscaping in Las Vegas. MGM Resorts pledges to reduce water withdrawal intensity by 33% by 2025 and by 35% by 2030. From 2007-2021, use of more than 5.6 billion gallons of water was avoided because of conservation efforts. Caring for One Another MGM Resorts' Food Donations Program collects and preserves unserved food from conventions held at MGM Resorts properties, then safely donates to food insecure people in the community. Since the program's launch in 2016, more than 3.7 million meals toward a 2025 goal of 5 million meals have been donated into the community. Donations include: Unserved perishable prepared foods from events Perishable unprepared food from MGM Resorts' kitchens Nonperishable food items from minibars and warehouses The collaboration with Southern Nevada's primary food bank, Three Square, has developed the infrastructure needed to safely collect, transport, and store food from MGM Resorts properties in Las Vegas, reducing food waste while serving the community. Fostering Diversity and Inclusion To MGM Resorts, a diverse and talented workforce is essential to success. By cultivating innovative strategies that consider multiple perspectives and viewpoints, the company creates an inclusive workplace culture that benefits its employees and community. MGM Resorts takes pride in being a welcoming home for veterans, individuals with disabilities, people from diverse backgrounds, LGBTQ+ community members, and more. This commitment to inclusion is reflected in the company's recruitment and hiring practices and its social responsibility initiatives. From the workplace to the community, MGM Resorts' commitment to diversity, equity and inclusion remains unwavering, and its efforts continue to create a more equitable and sustainable world for all. MGM Resorts understands its responsibility to contribute to the social and economic progress of the communities in which it operates. HERE, we embrace humanity.