ASM Global Unveils Ambitious Strategy to Transform Global Venue Portfolio Into World's Most Sustainable
April 4, 2023
ASM Global is upping the ante with its sustainability goals via an ambitious plan to convert its global event venues portfolio into the most sustainable on Earth. The global leader in venue and event strategy and management is in the process of launching this strategy through its corporate social responsibility platform, ASM Global Acts, and in partnership with Honeycomb Strategies, a leading sustainability consulting firm specializing in the hospitality, sport and event industries. 
Beginning this year, ASM Global will dedicate its full resources to achieving measurable results throughout its businesses using WeTrack, the most comprehensive sustainability tracking system in the venue space, with the goal of reflecting that scale and creating a substantial collective impact on every continent it operates.
"Our current portfolio of LEED-certified venues has set the standard, and we're now raising the bar even higher," said Ron Bension, ASM Global president and CEO. "This entire program will be integrated into all of the relationships with our existing and future clients as part of our intrinsic ASM Global DNA."
He continued, "As we stated when we first partnered with Honeycomb Strategies last summer, demand from our established and newer clients for state-of-the-art sustainability innovations has been consistently increasing. We are now in a position to work with them and lead the industry in this incredibly important space."
ASM Global already boasts the largest collection of certified green venues with more than 40 and growing throughout its portfolio, he added. 
The company has committed to the following for all its venues: 
Reduce energy consumption by 25% by 2030 from baseline year (2023)

Achieve 20% of all energy consumed through renewable energy sources by 2025

Be carbon neutral by 2050

Divert more than 50 percent of waste overall by 2025

Eliminate single-use plastic in front-of-house by 2025

Reduce water consumption by 25 percent by 2030 from baseline year (2023)

Award 50 percent of its reportable spend to suppliers adhering to its environmental purchasing policy by 2030

Increase plant-based menu options by 35 percent by 2024 within Savor (ASM Global's food division) venues

Decrease food waste by 75 percent by 2026 within Savor venues
"The project has already begun," said Lindsay Arell, co-principal of Honeycomb Strategies. "We've selected a group of pilot venues across size, type and continents that have begun reporting against the goals. The aim is to add additional venues at a fast pace to obtain important baseline information for 2023."
Those pilot venues include Colorado Convention Center, Broward County Convention Center, Cox Business Center, Hawai'i Convention Center, Huntington Convention Center, Long Beach Convention Center, Los Angeles Convention Center, Moscone Convention Center and Pennsylvania Convention Center. 
Developed to help customers track progress on sustainability, ESG (environmental, social and governance) and CSR (corporate social responsibility) initiatives, the WeTrack system provides planning, sustainability goals and operations solutions to some of the world's biggest sports and entertainment brands including FIFA, IOC, Wimbledon and World Triathlon, to name a few. 
ASM Global venue ambassadors will each have a system set up for them with common indicators that ASM Global wants to track along with venue goals specific to the community in which they operate, according to ASM Global officials. 
"For almost 20 years, the Colorado Convention Center has been a leader on the live event sustainability front," said John Adams, general manager of the Colorado Convention Center. "We are excited to be a pilot venue for this project as ASM Global expands this commitment to all of its venues worldwide."
Don't miss any event-related news: Sign up for our weekly e-newsletter HERE, listen to our latest podcast HERE and engage with us on Twitter, Facebook and LinkedIn!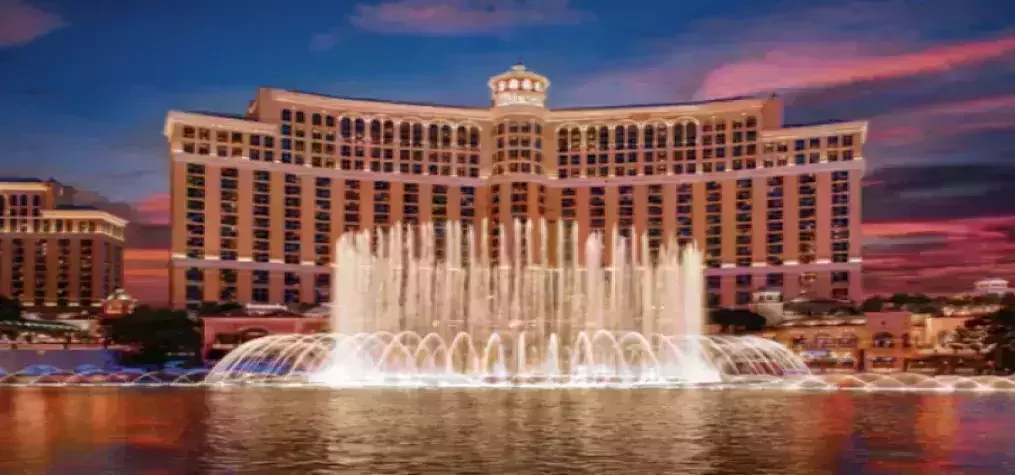 HERE, hosting responsible meetings and caring for our communities are top priorities. Through its 'Focused on What Matters: Embracing Humanity and Protecting the Planet' philosophy, MGM Resorts commits to creating a more sustainable future, while striving to make an impact in the lives of employees, guests, and the communities in which it operates. Water Stewardship Efforts MGM Resorts understands the importance of using water efficiently, especially in the desert destination of Las Vegas. Conserving water has always been part of the mission, but MGM Resorts has expanded its ambition into water stewardship. In 2022, MGM Resorts President and CEO Bill Hornbuckle signed the CEO Water Mandate—a UN Global Compact initiative mobilizing business leaders to advance water stewardship. MGM Resorts International was the first gaming company to take this important step. MGM Resorts replaced 200,000 square feet of real grass with drought-tolerant landscaping in Las Vegas. MGM Resorts pledges to reduce water withdrawal intensity by 33% by 2025 and by 35% by 2030. From 2007-2021, use of more than 5.6 billion gallons of water was avoided because of conservation efforts. Caring for One Another MGM Resorts' Food Donations Program collects and preserves unserved food from conventions held at MGM Resorts properties, then safely donates to food insecure people in the community. Since the program's launch in 2016, more than 3.7 million meals toward a 2025 goal of 5 million meals have been donated into the community. Donations include: Unserved perishable prepared foods from events Perishable unprepared food from MGM Resorts' kitchens Nonperishable food items from minibars and warehouses The collaboration with Southern Nevada's primary food bank, Three Square, has developed the infrastructure needed to safely collect, transport, and store food from MGM Resorts properties in Las Vegas, reducing food waste while serving the community. Fostering Diversity and Inclusion To MGM Resorts, a diverse and talented workforce is essential to success. By cultivating innovative strategies that consider multiple perspectives and viewpoints, the company creates an inclusive workplace culture that benefits its employees and community. MGM Resorts takes pride in being a welcoming home for veterans, individuals with disabilities, people from diverse backgrounds, LGBTQ+ community members, and more. This commitment to inclusion is reflected in the company's recruitment and hiring practices and its social responsibility initiatives. From the workplace to the community, MGM Resorts' commitment to diversity, equity and inclusion remains unwavering, and its efforts continue to create a more equitable and sustainable world for all. MGM Resorts understands its responsibility to contribute to the social and economic progress of the communities in which it operates. HERE, we embrace humanity.