JCK and Luxury Trade Shows Partner with BOSS Logics to Offer Free Appointment Scheduling Tool for Exhibitors and Attendees
May 26, 2023
JCK and Luxury trade shows, produced by RX, have partnered with BOSS Logics to provide access to Connect for Trade Shows, an appointment booking and scheduling system for both retailers and brands. This new tool from BOSS Logics, a technology solutions provider for the jewelry industry, is free to all show participants, empowering retailers to schedule meetings while also giving vendors an easier way to manage their show appointments. 
An ongoing premium version of this offering is being introduced during the Las Vegas trade shows to help brands and retailers alike to encourage appointments, in-store and online. JCK will be held June 2-5, and Luxury will be held May 31-June 5. Both events will take place at the Venetian Resort Las Vegas. 
Brands can create custom landing pages with location information, available associates, event descriptions and more. Customers can see available appointment times and request appointments. Unified calendars and text reminders make it easy to sync schedules and reduce missed appointments. BOSS Logics Connect provides compressive dashboards and integrations to track appointments.
"We're excited to introduce BOSS Logics Connect ahead of the Las Vegas Jewelry Market Week," said BOSS Logics founder and CEO Zach Lipsky. "We look forward to making it as simple as possible for show attendees to book appointments and maximize their time at the shows."
Lipsky added, "Beyond the shows, BOSS Logics Connect aims to be the best way for every jewelry brand and retailer to offer appointments, send reminders and manage schedules year-round in one convenient location."
TSNN reached out to Lipsky and Sarin Bachman, group vice president of RX jewelry portfolio, to find out more about this event technology partnership.
Tell us about why you partnered with BOSS to use their system.
Bachman: At JCK, we are always looking to deliver added value for our exhibitors and attendees. Being able to offer BOSS Logics Connect brings a simple and effective appointment booking and scheduling system to both retailers and brands participating in the show at no cost to them.
Our hope is to empower retailers with streamlined meeting scheduling capabilities while providing vendors with a more efficient way to manage their show appointments. Partnering with BOSS Logics on their latest innovation was a natural choice for JCK, as they are recognized for providing best-in-class technology solutions and driving digital innovations within the jewelry industry.
RX also developed a proprietary matchmaking system that helps match buyers and sellers. How is this different?
Bachman: RX does have an in-house system to facilitate buyer-exhibitor matchmaking, however matchmaking and appointment scheduling are different. Appointment scheduling is designed for attendees who already have a specific exhibitor in mind and wish to schedule a meeting with them. Appointment scheduling's purpose is to assist exhibitors in efficiently managing their schedules during the event. In contrast, matchmaking focuses on pairing attendees with new exhibitors, based on the attendee's desired criteria, that are a match with their needs.
How many exhibitors and attendees do you expect at this year's shows (as of today)? What were the final stats for exhibitors and attendees at last year's shows?
Bachman: JCK 2022 returned to pre-pandemic attendance numbers, a critical achievement being one of the first events in the industry to do so. In 2022, we had close to 30,000 industry professionals from all facets of the jewelry industry at JCK and Luxury for a week of product sourcing, education and networking. 17,000 attendees from 130 countries conducted business with more than 1,800 exhibiting companies in more than 20 different show floor neighborhoods. This year, we will have over 1,900 exhibitors, and we are looking strong again, pacing ahead of 2022, for our 2023 attendance. Next month, we will know the exact attendee numbers. Stay tuned!
So there's no cost for exhibitors or attendees — even for exhibitors to create custom landing pages? 

Lipsky: Connect for Trade Shows is available at no charge to both exhibitors and attendees to better connect those attending JCK and Luxury more effectively. As JCK is the largest and most important industry gathering, we are able to combine our expertise to reach a wide range of brands and retailers from all facets of the industry.

After the show, both groups have the option of upgrading to the premium BOSS Logics Connect offering for use outside of trade shows. Our free offering gives exhibitors access to a standardized template, which includes their brand logo and a custom description. Premium customers have far more customization options, including brand colors and fonts, as well as the ability to embed the scheduler into their own website.

Don't miss any event-related news: Sign up for our weekly e-newsletter HERE, listen to our latest podcast HERE and engage with us on Twitter, Facebook and LinkedIn!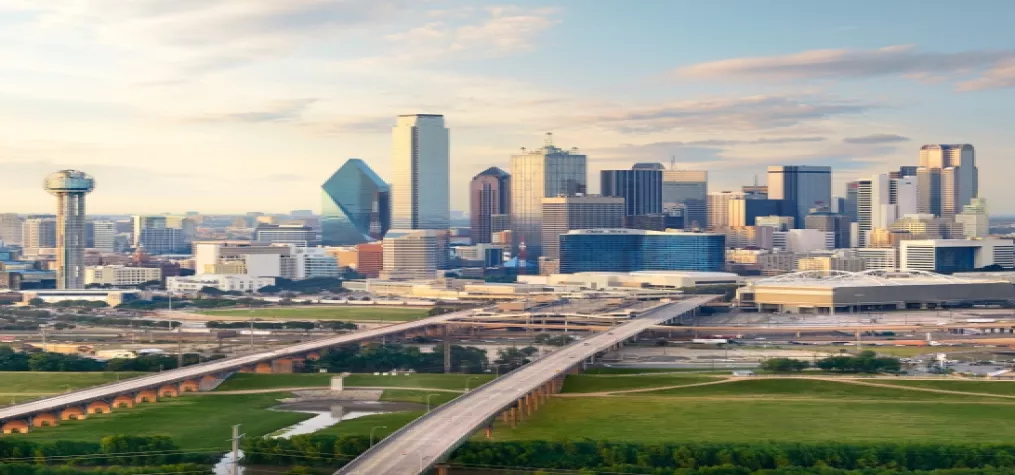 Dallas already boasts 35,000 hotel rooms, award-winning global cuisine, and a walkable downtown. But we are just getting started. Visit Dallas is thrilled to announce that the city of Dallas is doubling down with a massive new convention center and entertainment district. Featuring 800,000 square feet of exhibit area, 260,000 square feet of meeting rooms, and 170,000 square feet of ballroom. The center will connect business travelers with dining and shopping options in the popular Cedars District means more places to get down to business, and even more ways to unwind. "Dallas is already a great meetings and conventions destination, with the accessibility of two major airports, affordable labor, and an outstanding hotel product," said D. Bradley Kent, Visit Dallas senior vice president and chief sales officer. "The new center and Convention Center District will enhance Dallas' competitive position and are exactly what our customers' need and have been asking for." What's New – AT&T Discovery District Located in the heart of Downtown Dallas, this new district on the AT&T corporate campus is tailor-made for groups of all sizes. It boasts a multi-sensory experience, including outdoor event space, the AT&T Theater, and multiple dining outlets including JAXON Beer Garden and The Exchange, a bustling food hall. Hotels Coming Soon Names like the JW Marriott (Downtown), lnterContinental Dallas (Uptown), and Hotel Swexan (Uptown) are adding luxury amenities and bountiful event spaces. The projects will debut in 2023 and beyond. JW Marriott This new, 15-story, 283-room hotel will open in the heart of the city's downtown Arts District this year. The property features a 25,000-square-foot grand ballroom, as well as a spa, restaurant, lobby bar, fitness center, and a rooftop pool deck and bar. InterContinental Dallas  Located in Cityplace Tower in Uptown, InterContinental Dallas will feature sweeping panoramic views of the Dallas skyline. Guests will enjoy spacious, high-end rooms and amenities, including more than 21,000 square feet of event space.   Hotel Swexan Hotel Swexan, a new, 22-story luxury property, is rising in Uptown's Harwood District and will make its mark on the Dallas skyline. Opening this year, it is a sculptural building with cantilevered upper floors, as well as a 75-foot rooftop infinity-edge swimming pool and a hidden underground lounge.