Destinations International Launches Equity, Diversity and Inclusion 'Tourism for All' Pilot Program
November 21, 2022
Destinations International, the world's largest resource for official destination organizations, convention and visitors bureaus (CVBs) and tourism boards, recently unveiled its Equity, Diversity and Inclusion (EDI) pilot program, "Tourism for All." Announced at the 2022 Destinations International Advocacy Summit, held Oct. 26-28 in Bloomington, Minn., the new initiative is designed to support CVBs in being more inclusive, welcoming and accessible to prospective visitors, including event attendees, and tourism businesses.
Launched in partnership with the Charlottesville Albemarle Convention and Visitors Bureau in Charlottesville, Va., and powered by Tripadvisor, the new program will illustrate the value of CVBs in a new way: through their engagement with the entire community, access to opportunities in the tourism economy and being leaders in welcoming all people to their destinations.
"Destinations International is committed to bringing intentional EDI practices to destinations around the world," said Sophia Hyder Hock, chief diversity officer at Destinations International. "What sets this initiative apart is its focus on destination and partner accountability. This work is essential to our roles as CVBs and building trust in our communities."
Through a focus on inclusive marketing, welcoming diverse demographics and creating accessible spaces, the CVB can become the bright beacon to which people from anywhere can find commonality and community, while also attracting new and underserved travelers to the destination, she added.
The "Tourism for All" pilot program will focus on the following:
Creating an action plan and an EDI pledge for the Charlottesville Albemarle CVB's "Tourism for All" initiative by engaging a diverse array of community members, tourism professionals and businesses involved in the tourism industry

Developing intentionally inclusive tour products that tell the stories of historically excluded populations and reach broader audiences

Supporting the growth of the Charlottesville Albemarle CVB "Tourism for All" initiative by helping tourism partners cultivate safe physical spaces and developing strategic partnerships to become a more welcoming destination

Educating traditionally excluded businesses on how to participate in and benefit from the visitor economy
According to Destinations International officials, the new program comes as traveler studies highlight the economic benefit of different demographics. For example, Black travelers spent nearly $130 billion on travel in 2019, closely followed by Hispanic travelers, who spent $113 billion. Additionally, people with disabilities spend $95 billion globally on travel annually—a number that will grow as destinations and travel products become more accessible.
The Charlottesville Albemarle CVB began its journey to address EDI when Executive Director Courtney Cacatian joined in August 2019, two years after the violent and deadly Unite the Right white nationalist rally in August 2017.
As Charlottesville continued to dominate headlines, Cacatian recognized the need for a more complete narrative of the destination while working toward real change. She engaged Talia Salem, a tourism marketing strategist, and Hyder Hock, formerly an EDI consultant, to help guide the community and the CVB through this effort. Thus, the initiative "Tourism for All" was born.
Meanwhile, bringing her knowledge of the process in Charlottesville when she joined Destinations International as its chief diversity officer, Hock recognized the opportunity to create a replicable model for other destinations.
Seeing the need for trackable metrics, the team partnered with Tripadvisor to leverage its research. This work will identify trends among participating tourism partners through Tripadvisor's market segments, business ratings and by identifying EDI terms within traveler-generated content showcasing the work the destination and partners are undertaking.
"Everyone should be able to travel anywhere and have an enjoyable travel experience," said Steven Paganelli, Tripadvisor director of destinations, hotels and OTAs, Americas. "However, our studies with MMGY focusing on Black and Hispanic travelers and travelers with mobility issues highlight a commonality: Our industry has more work to do."
He continued, "This program will rely on actual user testimonials through both reviews and discussions within Tripadvisor's Forums, to track how service levels for underserved travelers change and improve as a result of 'Tourism for All.'"
The pilot program will take place first in Charlottesville and will be launched to all destinations wishing to participate in early 2024.
"I'm so pleased to see our community's work over the past couple of years be formalized into a usable model for other destinations," Cacatian said. "Building on the success of our Destiny Award-winning Discover Black Cville and 'Tourism for All' effort, I look forward to seeing how broadening our scope of creating a welcoming space for everyone will bring positive impact to our community, residents, businesses and visitors."

Don't miss any event-related news: Sign up for our weekly e-newsletter HERE, listen to our latest podcast HERE and engage with us on Twitter, Facebook, LinkedIn and Instagram!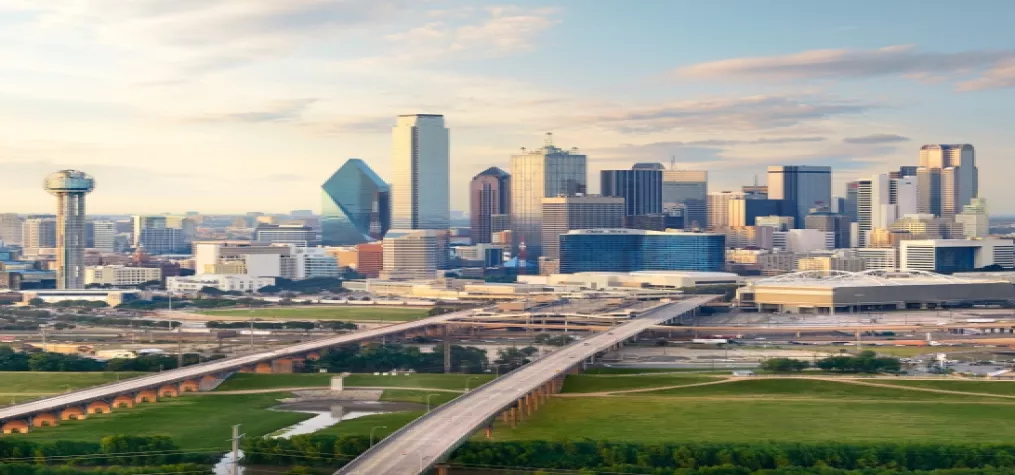 Dallas already boasts 35,000 hotel rooms, award-winning global cuisine, and a walkable downtown. But we are just getting started. Visit Dallas is thrilled to announce that the city of Dallas is doubling down with a massive new convention center and entertainment district. Featuring 800,000 square feet of exhibit area, 260,000 square feet of meeting rooms, and 170,000 square feet of ballroom. The center will connect business travelers with dining and shopping options in the popular Cedars District means more places to get down to business, and even more ways to unwind. "Dallas is already a great meetings and conventions destination, with the accessibility of two major airports, affordable labor, and an outstanding hotel product," said D. Bradley Kent, Visit Dallas senior vice president and chief sales officer. "The new center and Convention Center District will enhance Dallas' competitive position and are exactly what our customers' need and have been asking for." What's New – AT&T Discovery District Located in the heart of Downtown Dallas, this new district on the AT&T corporate campus is tailor-made for groups of all sizes. It boasts a multi-sensory experience, including outdoor event space, the AT&T Theater, and multiple dining outlets including JAXON Beer Garden and The Exchange, a bustling food hall. Hotels Coming Soon Names like the JW Marriott (Downtown), lnterContinental Dallas (Uptown), and Hotel Swexan (Uptown) are adding luxury amenities and bountiful event spaces. The projects will debut in 2023 and beyond. JW Marriott This new, 15-story, 283-room hotel will open in the heart of the city's downtown Arts District this year. The property features a 25,000-square-foot grand ballroom, as well as a spa, restaurant, lobby bar, fitness center, and a rooftop pool deck and bar. InterContinental Dallas  Located in Cityplace Tower in Uptown, InterContinental Dallas will feature sweeping panoramic views of the Dallas skyline. Guests will enjoy spacious, high-end rooms and amenities, including more than 21,000 square feet of event space.   Hotel Swexan Hotel Swexan, a new, 22-story luxury property, is rising in Uptown's Harwood District and will make its mark on the Dallas skyline. Opening this year, it is a sculptural building with cantilevered upper floors, as well as a 75-foot rooftop infinity-edge swimming pool and a hidden underground lounge.