The ARA Show, Intersolar North America and Energy Storage North America Herald High Attendance, Positive Industry Momentum
April 10, 2023
Attendees and exhibitors are continuing to eagerly return to in-person trade shows, and the momentum of many B2B events and the industries they serve appear to be showing no sign of slowing down. Case in point: The ARA Show and Intersolar North America (ISNA) and Energy Storage North America (ESNA), which took place on opposite sides of the U.S. during the same week in Orlando, Fla., and Long Beach, Calif., respectively. Here's a summary of these two successful events and what show organizers say was the secret to their robust attendance this year.
The ARA Show 2023
Upon the completion of the American Rental Association's (ARA) annual trade show, show officials were calling its attendance phenomenal, reflecting a positive state of the rental industry. Held Feb. 11-15 at the Orange County Convention Center (OCCC), the world's largest equipment and event rental trade show and convention returned to its normal schedule after going without an event in 2022 and hosting a scaled-down show in 2021 that had to be moved to October due to the pandemic.
According to show officials, the number of rental stores in attendance increased tremendously from the previous October 2021 show, with approximately 10,000 attendees and more than 750 exhibitors spanning 327,300 square feet of exhibition space.
"Overall attendance exceeded our initial expectations, and the momentum seemed to build from Saturday education programs to the trade show floor opening," said Christine Hammes, ARA vice president of association services/events. "It was exciting to see the trade show floor buzzing with activity. The feedback from attendees has been positive, with many reporting an increase in buying activity and optimism for the year ahead." 
The opening of the event's showfloor was preceded by an inspiring keynote address featuring Daymond John, award-winning entrepreneur, New York Times best-selling author, founder and CEO of global fashion brand FUBU and star of ABC's "Shark Tank," who delivered a charismatic presentation on goal setting and achievement strategies.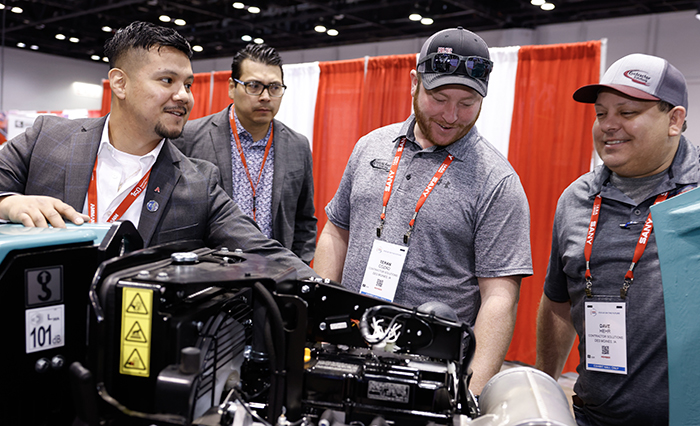 New at the show this year was the addition of two rental segment-specific education programs: EventsU (formerly Events & Tents) and Future of Equipment Rental. More than 700 rental professionals attended the full-day education programs in event and equipment rental, respectively, with these add-on programs preceding the traditional full day of educational seminars the next day. 
Additionally, many networking opportunities and programs throughout the week were sold out, including an evening event at Universal's Islands of Adventure and the Women in Rental Breakfast.
According to show officials, besides post-pandemic demand alongside Orlando's status as an appealing event and entertainment destination, the show's jump in attendance was also the result of ARA members anxious to meet and conduct business face-to-face again.  
"It was so good to be back on our normal schedule for The ARA Show, and it's the first time in three years that our exhibitors and attendees were able to interact without restrictions," said Tony Conant, CEO of ARA. "Our first-time programs like Future of Equipment Rental and EventsU were lauded by attendees, and almost all of our signature events set new attendance records."
He continued, "Being able to see products firsthand, speak with exhibitors, attend education sessions and network on such a large scale all in one place is such a unique opportunity. The energy level was incredibly high over the five days of events. Our industry is poised for another good year."
The ARA Show will return to the Ernest N. Morial Convention Center in New Orleans Feb. 17-21, 2024.
Intersolar North America and Energy Storage North America 2023
Held Feb. 14-16 at the Long Beach Convention & Entertainment Center, the Intersolar North America (ISNA) and Energy Storage North America (ESNA) conference and expo boasted record-breaking attendance welcoming more than 8,000 solar and storage professionals from 68 countries to advance the clean energy transition.  
Designed for installers, developers, utilities, technology providers, policymakers and other key stakeholders, the solar, energy storage and EV charging infrastructure-focused event attracted enthusiastic participation and on-site engagement, underscoring industry momentum and excitement, according to show officials. 
"We're thrilled to have hosted another successful event for the solar and energy storage industry," said Wes Doane, event director of ISNA/ESNA, which is produced by Diversified Communications. "It's always a privilege to spend three days with the professionals and policymakers working to accelerate the energy transition—and this year was no different." 
He continued, "As new forward-looking policies and innovative technologies combine to drive industry growth throughout 2023, we're already looking ahead to next year to further the education, conversation and new partnerships that will maintain the momentum."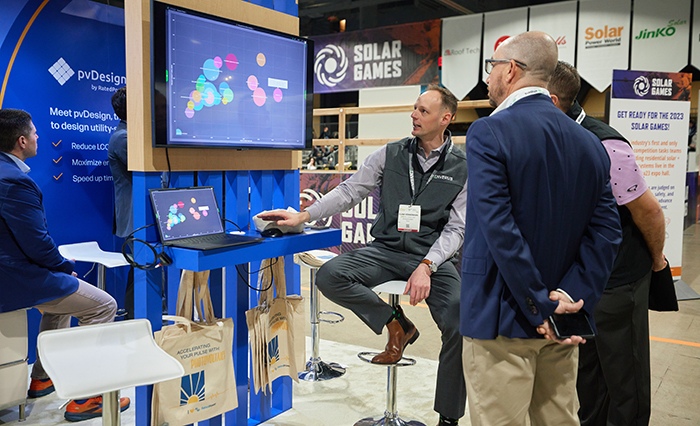 Bringing together more than 400 exhibiting companies across 88,700 square feet of exhibition space, the industry's combined flagship event delivered actionable education, plentiful networking opportunities and an immersive exhibit hall featuring the industry's latest products, solutions and services presented by market-leading companies spanning PV components, energy storage systems, hardware and software.   
Appearing for the third year in the expo hall, the highly popular Solar Games installer competition showcased the solar and storage industry's top talent, tasking installer teams with building on- and off-grid residential solar and storage systems live using components from sponsor companies. The timed bracket-style tournament featured multiple competitive rounds in which eight teams from across the U.S. went head-to-head to install solar modules, racking, inverters and battery storage. 
Meanwhile, a full program of keynote addresses and conference sessions provided participants with critical insights from expert speakers covering key distributed solar, storage and EV charging infrastructure topics.  
New show activities and features included the Networking Lounge, located in the heart of the showfloor, which offered casual seating, charging stations and tables, and The Hub, the only educational space in the exhibit hall presenting a series of 20-minute sessions highlighting real-world applications and solutions. Other networking opportunities included the WRISE Networking Breakfast and Exhibit Hall Happy Hours. 
Intersolar North America and Energy Storage North America 2024 will take place Jan. 17-19 at the San Diego Convention Center. 
Don't miss any event-related news: Sign up for our weekly e-newsletter HERE, listen to our latest podcast HERE and engage with us on Twitter, Facebook and LinkedIn!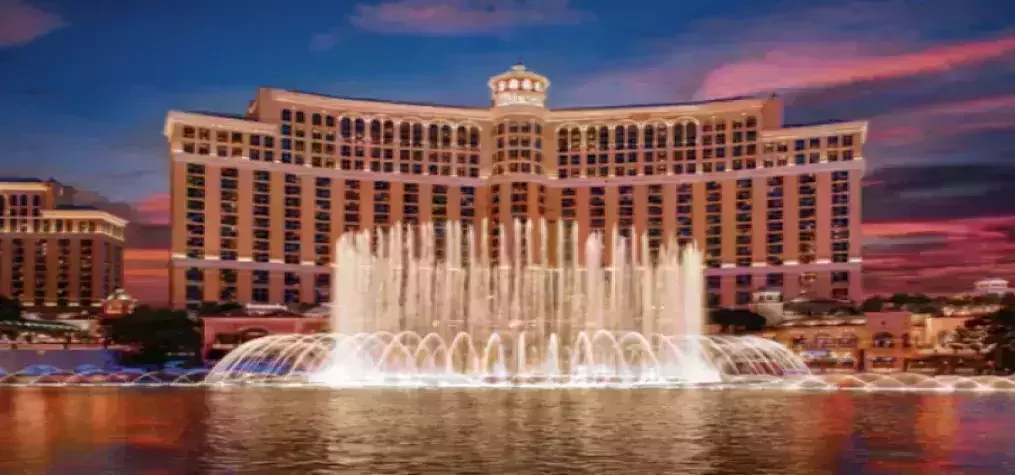 HERE, hosting responsible meetings and caring for our communities are top priorities. Through its 'Focused on What Matters: Embracing Humanity and Protecting the Planet' philosophy, MGM Resorts commits to creating a more sustainable future, while striving to make an impact in the lives of employees, guests, and the communities in which it operates. Water Stewardship Efforts MGM Resorts understands the importance of using water efficiently, especially in the desert destination of Las Vegas. Conserving water has always been part of the mission, but MGM Resorts has expanded its ambition into water stewardship. In 2022, MGM Resorts President and CEO Bill Hornbuckle signed the CEO Water Mandate—a UN Global Compact initiative mobilizing business leaders to advance water stewardship. MGM Resorts International was the first gaming company to take this important step. MGM Resorts replaced 200,000 square feet of real grass with drought-tolerant landscaping in Las Vegas. MGM Resorts pledges to reduce water withdrawal intensity by 33% by 2025 and by 35% by 2030. From 2007-2021, use of more than 5.6 billion gallons of water was avoided because of conservation efforts. Caring for One Another MGM Resorts' Food Donations Program collects and preserves unserved food from conventions held at MGM Resorts properties, then safely donates to food insecure people in the community. Since the program's launch in 2016, more than 3.7 million meals toward a 2025 goal of 5 million meals have been donated into the community. Donations include: Unserved perishable prepared foods from events Perishable unprepared food from MGM Resorts' kitchens Nonperishable food items from minibars and warehouses The collaboration with Southern Nevada's primary food bank, Three Square, has developed the infrastructure needed to safely collect, transport, and store food from MGM Resorts properties in Las Vegas, reducing food waste while serving the community. Fostering Diversity and Inclusion To MGM Resorts, a diverse and talented workforce is essential to success. By cultivating innovative strategies that consider multiple perspectives and viewpoints, the company creates an inclusive workplace culture that benefits its employees and community. MGM Resorts takes pride in being a welcoming home for veterans, individuals with disabilities, people from diverse backgrounds, LGBTQ+ community members, and more. This commitment to inclusion is reflected in the company's recruitment and hiring practices and its social responsibility initiatives. From the workplace to the community, MGM Resorts' commitment to diversity, equity and inclusion remains unwavering, and its efforts continue to create a more equitable and sustainable world for all. MGM Resorts understands its responsibility to contribute to the social and economic progress of the communities in which it operates. HERE, we embrace humanity.