2014 Top 250 US Trade Shows
For a complete 2014 TSNN Top 250 Trade Shows list that includes contact information please contact John Rice jrice@tsnn.com.
TSNN Rank by NSF
Event
Event Date(s)
Venue
1

Husker Harvest Days

Husker Harvest Days is the World's Largest Totally Irrigated Working Farm Show™. The event is held annually on its permanent site near Grand Island, NE. The show draws attendance from 23 states. Highlights of this event include its exhibitors on an 80-acre exhibit field, live-action field demonstrations, Ride 'n Drive area, cattle handling demonstrations and additional attractions. 2014 marks the 37th annual show.

Organizer: Penton # Exhibitors:606 # Attendees:100,000

09/09/2014 to 09/11/2014

Outdoor Show Grand Island

NSF: 2,654,000

1

Farm Progress

Farm Progress is the largest most diversified agriculture information business in North America. Through a robust network of live events, digital products, data, marketing services, broadcasting and publications, Farm Progress is connected to 2 million U.S. farm and ranch decision makers, influencers and key animal agriculture agribusiness people, and the top 85% of the nation's annual agricultural gross domestic product.

Organizer: Penton # Exhibitors:617 # Attendees:150,000

08/26/2014 to 08/28/2014

Central Iowa Expo Boone

NSF: 2,571,150

1

CONEXPO-CON/AGG

CONEXPO-CON/AGG is the world's industry gathering place every three years for the construction industries, held in Las Vegas USA, showcasing the latest equipment, technologies, products and services. The show is industry-run and supported with numerous co-located meetings and events, and includes comprehensive industry education, training and professional certification programs. Show floor features international exhibit pavilions and product concentration areas. 2011 was second largest for exhibit space and international registrations a record 24 percent of total.

Organizer: Association of Equipment Manufacturers # Exhibitors:2,111 # Attendees:97,091

03/04/2014 to 03/08/2014

Las Vegas Convention Center Las Vegas

NSF: 2,356,711

2

International CES

The International CES is the world's gathering place for all who thrive on the business of consumer technology. Featuring the largest, global hands-on showcase of emerging innovation, CES represents all aspects of the technology spectrum. CES reflects and drives the magic, wonder, energy and promise of consumer technology while bringing together leaders from a broad array of industries to survey and transact.

Organizer: Consumer Electronics Association (CEA) # Exhibitors:3,673 # Attendees:160,498

01/07/2014 to 01/10/2014

Las Vegas Convention Center, Renaissance Las Vegas, Westgate Las Vegas, Venetian, Encore, Wynn Las Vegas

NSF: 2,060,582

3

IMTS 2014 - International Manufacturing Technology Show

More than 114,000 industrial decision-makers, including many of your competitors, attend the International Manufacturing Technology Show (IMTS) to get ideas and find answers to their manufacturing problems. They will see new technology demonstrated ... and choose the best for their needs.

Organizer: AMT-The Association for Manufacturing Technology # Exhibitors:2,035 # Attendees:114,147

09/08/2014 to 09/13/2014

McCormick Place Chicago

NSF: 1,282,914

4

PACK EXPO International/Pharma EXPO 2014

PACK EXPO International focuses on the latest developments in packaging machinery, processing machinery, converting machinery, materials, packages and containers, and components. The most prominent companies in the industry exhibit and make product introductions at the show. PACK EXPO International is a biennial event (every other year).

Organizer: PMMI - The Association for Packaging and Processing Technologies # Exhibitors:2,352 # Attendees:48,467

11/02/2014 to 11/05/2014

McCormick Place Chicago

NSF: 1,206,970

5

The January Atlanta International Gift & Home Furnishings Market

The January 2014 Atlanta International Gift & Home Furnishings Market is the single-largest home and gift trade event in the United States with attendees registered from every U.S. state and more than 90 countries. When the Market's closing bell sounded at 6 p.m. on January 14, 2014, the show had posted key gains, with national and international attendance and first-to-market buyer totals leading a litany of advances. Growth recorded in all national regions beyond the show's principal Southeast base-including the Northeast, Midwest and Far West-plus international delivered global buying power to exhibitors across all product categories. The Market's first-time buyer total-a measure of new buyers having not attended any previous Atlanta market-saw high double-digit increases. Attendee average length of stay increased to 4.2 days, the highest recorded since 2006. Meanwhile, reports from exhibitors throughout the Market confirmed strong sales-more orders and larger orders--from new and returning accounts. Powering momentum throughout the Market was the new AmericasMart Mobile App, which made its debut to rave reviews and, according to iTunes, was among the 10 most popular apps in all business-to-business categories.

Organizer: AMC, Inc. # Exhibitors:2,721 # Attendees:90,680

01/07/2014 to 01/14/2014

AmericasMart Atlanta Atlanta

NSF: 1,191,541

6

The July Atlanta International Gift & Home Furnishings Market

The July 2014 Atlanta International Gift & Home Furnishings Market is the second-largest home and gift trade event in the United States. Global buying power, new and newly expanded product categories and extensive advances in technology resources-most notably an enhanced mobile app-marked the July 2014 Market's eight-day run. Robust order-writing by retailers and designers from every U.S. state and more than 90 countries advanced market momentum with many exhibitors reporting record summer show sales. New product introductions, first-time exhibitor showings and record attendance at the fifth-annual ICON HONORS highlighted the market's performance.

Organizer: AMC, Inc. # Exhibitors:2,317 # Attendees:89,515

07/08/2014 to 07/15/2014

AmericasMart Atlanta Atlanta

NSF: 1,133,816

7

SEMA 2014 Show (Specialty Equipment Market Association)

The SEMA Show is the premier automotive specialty products trade event in the world (PLEASE NOTE: THE SEMA SHOW IS NOT OPEN TO THE GENERAL PUBLIC). It draws the industry's brightest minds and hottest products to one place, the Las Vegas Convention Center. As part of the Automotive Aftermarket Industry Week, the SEMA Show attracts more than 135,000 industry leaders from over 130 countries for unlimited profit opportunities in the automotive, truck and SUV, powersports and RV markets.

Organizer: Specialty Equipment Market Association # Exhibitors:2,380 # Attendees:145,000

11/04/2014 to 11/07/2014

Las Vegas Convention Center Las Vegas

NSF: 1,127,999

8

NBAA Business Aviation Convention & Exhibition

NBAA is the can't-miss business aviation event of the year and the fourth largest tradeshow in the U.S. The key operators and industry leaders conduct business, make buying decisions and set the stage for business aviation activity for the year ahead. Attendees, the decision makers in the industry, spend time on the exhibit floor, meeting and interacting with exhibitors and assessing aircraft and products for future purchases for their companies. Exhibits at NBAA2014, indoor in the Orange County Convention Center (OCCC) exhibit halls and on the static display of aircraft at Orlando Executive Airport, showcase the world's finest business aircraft, services and products to about 26,000 attendees. What those attendees see at NBAA2014 will influence business aviation purchasing decisions throughout the following year.

Organizer: National Business Aviation Association (NBAA) # Exhibitors:1,109 # Attendees:26,564

10/21/2014 to 10/23/2014

Orange County Convention Center/Orlando Executive Airport Orlando

NSF: 1,094,700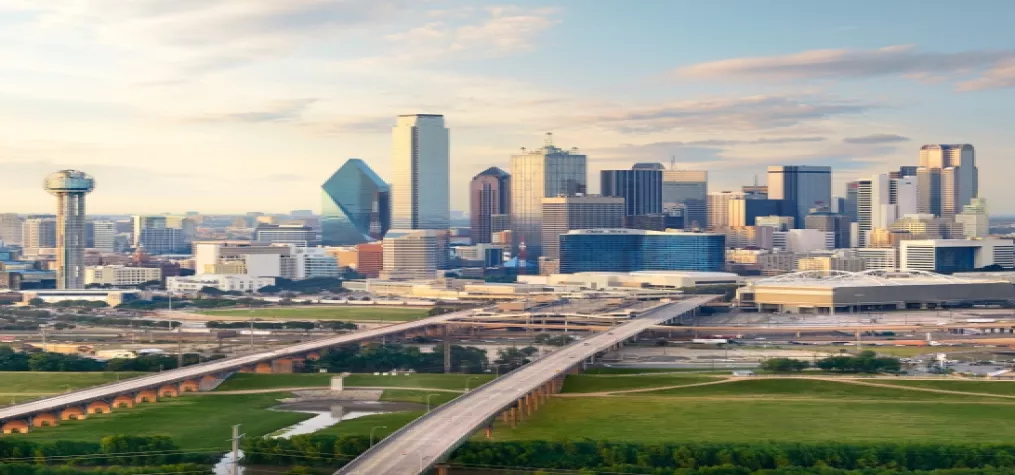 Dallas already boasts 35,000 hotel rooms, award-winning global cuisine, and a walkable downtown. But we are just getting started. Visit Dallas is thrilled to announce that the city of Dallas is doubling down with a massive new convention center and entertainment district. Featuring 800,000 square feet of exhibit area, 260,000 square feet of meeting rooms, and 170,000 square feet of ballroom. The center will connect business travelers with dining and shopping options in the popular Cedars District means more places to get down to business, and even more ways to unwind. "Dallas is already a great meetings and conventions destination, with the accessibility of two major airports, affordable labor, and an outstanding hotel product," said D. Bradley Kent, Visit Dallas senior vice president and chief sales officer. "The new center and Convention Center District will enhance Dallas' competitive position and are exactly what our customers' need and have been asking for." What's New – AT&T Discovery District Located in the heart of Downtown Dallas, this new district on the AT&T corporate campus is tailor-made for groups of all sizes. It boasts a multi-sensory experience, including outdoor event space, the AT&T Theater, and multiple dining outlets including JAXON Beer Garden and The Exchange, a bustling food hall. Hotels Coming Soon Names like the JW Marriott (Downtown), lnterContinental Dallas (Uptown), and Hotel Swexan (Uptown) are adding luxury amenities and bountiful event spaces. The projects will debut in 2023 and beyond. JW Marriott This new, 15-story, 283-room hotel will open in the heart of the city's downtown Arts District this year. The property features a 25,000-square-foot grand ballroom, as well as a spa, restaurant, lobby bar, fitness center, and a rooftop pool deck and bar. InterContinental Dallas  Located in Cityplace Tower in Uptown, InterContinental Dallas will feature sweeping panoramic views of the Dallas skyline. Guests will enjoy spacious, high-end rooms and amenities, including more than 21,000 square feet of event space.   Hotel Swexan Hotel Swexan, a new, 22-story luxury property, is rising in Uptown's Harwood District and will make its mark on the Dallas skyline. Opening this year, it is a sculptural building with cantilevered upper floors, as well as a 75-foot rooftop infinity-edge swimming pool and a hidden underground lounge.