U.S. Travel Applauds Lifting of COVID-19 Vaccine Mandate for International Visitors
May 5, 2023
The U.S. Travel Association, which has been diligently advocating for the end of COVID-19 restrictions along with several other tourism and events industry entities, overwhelmingly welcomed the Biden-Harris Administration's announcement May 1 to repeal the COVID-19 vaccine mandate for inbound travel to the U.S.
"[The] action to lift the vaccine requirement eases a significant entry barrier for many global travelers, moving our industry and country forward, said Geoff Freeman, president and CEO of U.S. Travel.
However, he added, the return of international visitors should be as efficient and secure as possible.
"The federal government must ensure U.S. airports and other ports of entry are appropriately staffed with Customs and Border Protection officers to meet the growing demand for entry," Freeman said.
The COVID-19 vaccine requirement for international air travelers, in addition to federal employees and federal contractors will end May 11, the same day the COVID-19 public health emergency declaration is scheduled to expire.
"We put in place vaccination requirements for certain international travelers to slow the spread of new variants entering the country and to allow our healthcare system time to effectively manage access to care if faced with an increase in cases and hospitalizations," the White House said in a statement. "While vaccination remains one of the most important tools in advancing the health and safety, we are now in a different phase of our response when these measures are no longer necessary."
The vaccine mandate for inbound visitors has been in place since November 2021, when the Biden-Harris Administration lifted the 18-month ban on international travelers, paving the way for a massive boost to the travel and events industry's recovery.
At the time, Hervé Sedky, board chair of the Exhibitions & Conferences Alliance (ECA) and president and CEO of Emerald, called the ending of the travel ban a win-win for all stakeholders as the industry returned to in-person gatherings.
"International exhibitors and attendees are critical to the success of the thousands of conferences and trade shows held in the U.S. each year," Sedkey said. 
After several months, however, it became apparent that the vaccine requirement for international travelers was another impediment for leisure travelers and event attendees from other countries, and numerous advocacy efforts began in order to persuade the U.S. government to repeal the mandate.
One of the latest initiatives was the introduction of a bill early this year to end the vaccine requirement immediately.
"We have long supported the removal of this requirement and see no reason to wait until the May expiration of the public health emergency," said Tori Barnes, executive vice president of public affairs and policy for U.S. Travel. "Every day this policy remains in place encourages some travelers to avoid the U.S., costing us valuable visitor spending and delaying our efforts to reignite inbound travel."
Don't miss any event-related news: Sign up for our weekly e-newsletter HERE, listen to our latest podcast HERE and engage with us on Twitter, Facebook and LinkedIn!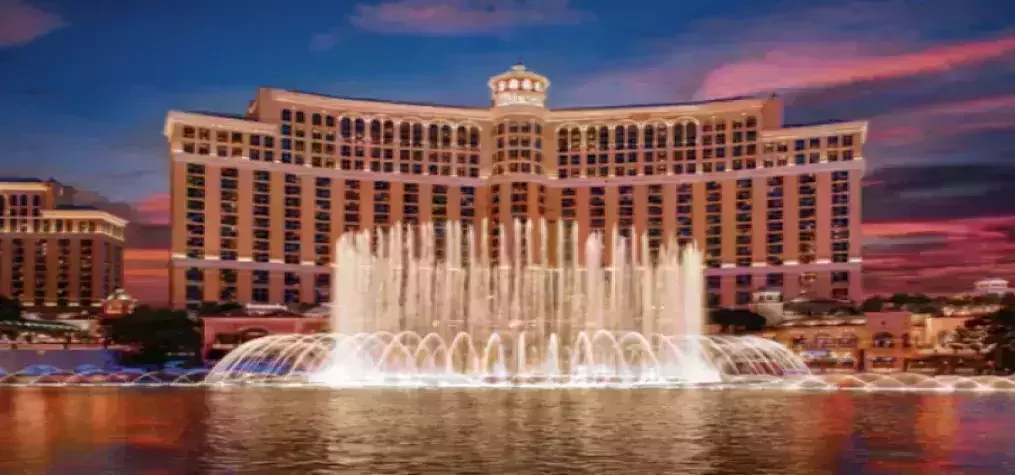 HERE, hosting responsible meetings and caring for our communities are top priorities. Through its 'Focused on What Matters: Embracing Humanity and Protecting the Planet' philosophy, MGM Resorts commits to creating a more sustainable future, while striving to make an impact in the lives of employees, guests, and the communities in which it operates. Water Stewardship Efforts MGM Resorts understands the importance of using water efficiently, especially in the desert destination of Las Vegas. Conserving water has always been part of the mission, but MGM Resorts has expanded its ambition into water stewardship. In 2022, MGM Resorts President and CEO Bill Hornbuckle signed the CEO Water Mandate—a UN Global Compact initiative mobilizing business leaders to advance water stewardship. MGM Resorts International was the first gaming company to take this important step. MGM Resorts replaced 200,000 square feet of real grass with drought-tolerant landscaping in Las Vegas. MGM Resorts pledges to reduce water withdrawal intensity by 33% by 2025 and by 35% by 2030. From 2007-2021, use of more than 5.6 billion gallons of water was avoided because of conservation efforts. Caring for One Another MGM Resorts' Food Donations Program collects and preserves unserved food from conventions held at MGM Resorts properties, then safely donates to food insecure people in the community. Since the program's launch in 2016, more than 3.7 million meals toward a 2025 goal of 5 million meals have been donated into the community. Donations include: Unserved perishable prepared foods from events Perishable unprepared food from MGM Resorts' kitchens Nonperishable food items from minibars and warehouses The collaboration with Southern Nevada's primary food bank, Three Square, has developed the infrastructure needed to safely collect, transport, and store food from MGM Resorts properties in Las Vegas, reducing food waste while serving the community. Fostering Diversity and Inclusion To MGM Resorts, a diverse and talented workforce is essential to success. By cultivating innovative strategies that consider multiple perspectives and viewpoints, the company creates an inclusive workplace culture that benefits its employees and community. MGM Resorts takes pride in being a welcoming home for veterans, individuals with disabilities, people from diverse backgrounds, LGBTQ+ community members, and more. This commitment to inclusion is reflected in the company's recruitment and hiring practices and its social responsibility initiatives. From the workplace to the community, MGM Resorts' commitment to diversity, equity and inclusion remains unwavering, and its efforts continue to create a more equitable and sustainable world for all. MGM Resorts understands its responsibility to contribute to the social and economic progress of the communities in which it operates. HERE, we embrace humanity.