New Business Deals: ESCA, Skyline Exhibits and CompuSystems Announce Strategic Partnerships, Acquisitions
May 15, 2023
As the trade show industry continues its robust, post-pandemic recovery in 2023, several event organizations and providers across the U.S. are establishing strategic partnerships, renewing business deals and making acquisitions. Check them out!  
ESCA 
The Exhibition Services & Contractors Association (ESCA) has selected leading event management software provider EventMobi as a preferred partner for its event management software solutions to benefit ESCA members. 
Known as a trusted event technology provider for member-based organizations and corporations, EventMobi offers an award-winning in-person, virtual and hybrid events platform that enables event organizers to plan, promote, monetize and deliver engaging events in any format. 
Used by more than 30,000 event planners in 40 countries, the platform has been enhanced with powerful new onsite apps and features, including the Badge Designer, Event & Session Check-in and Exhibitor Lead Capture, to help planners more efficiently manage their events. 
According to ESCA officials, the association's previous partnerships with preferred vendors have been successful in providing their members with the resources they need to execute successful events. Through this new partnership, ESCA will recommend and encourage its members to use the EventMobi platform for their event management needs. 
"We are excited to list EventMobi as one of our preferred partners, and we encourage our members to utilize their services," said Julie Kagy, ESCA director of operations. "Our experience working with EventMobi has been exceptional, and we're confident that their platform will provide our members with the tools they need to plan successful events." 
Skyline Exhibits
Eagan, Minn.-based Skyline Exhibits recently acquired two of its authorized dealers in the Southeast to enhance resources for its clients.
In April, Skyline acquired its top-tier authorized dealer, Skyline Exhibits & Design (Skyline XD), which operates two offices in Greenville and Charleston, S.C., that serve clients throughout South Carolina and western North Carolina.  
An established dealer that has been in business for more than 20 years and partners with brand marketers to develop and support successful exhibiting programs, Skyline XD has built a loyal client base of companies including Prysmian Group, BrainPOP, Kenmore, Palmetto State Armory and BoomTown. 
"Skyline Exhibits has been a trusted partner over the years, and we have maintained a close relationship as a dealer," said Skyline XD President Steve Hoffman, who purchased the dealership in 2006. "The timing was right to take this step forward in our partnership, and I'm excited for the growth opportunities ahead for my team and our clients." 
Hoffman and many key team members will continue in their roles with Skyline Exhibits and support their clients. 
"We are very excited to welcome Skyline XD," said Skyline CEO Anthony Floreano. "Steve and his team have built an exceptional business, and we look forward to working more closely together. Uniting as one team allows us to serve our clients better and provide them with a seamless exhibiting experience." 
Skyline also acquired Skyline Alabama, which is located in Birmingham and serves clients throughout the state. The partnership will not only provide enhanced resources for clients but also growth opportunities for the company, according to Skyline officials.  
"I am excited to officially join the broader Skyline family," said Martina Mack, who has been the president and owner of Skyline Alabama for more than 20 years and will remain with the company, supporting clients as a senior account executive.  
She added, "The timing aligned perfectly to make this transition, and I look forward to utilizing the enhanced resources this provides to continue serving our clients."  
Skyline Alabama partners with clients to create custom modular exhibit experiences and works with many brands, including Polyplex USA, US Air Force, Axxeum, Vulcan Engineering Co. and Continental Aerospace Technologies. 
This is the fourth acquisition Skyline Exhibits has completed since receiving investment from Gemspring Capital in 2020. Over the past three years, the company has continued to transform and grow, investing in talent, production assets and inventory. In 2022, Skyline refreshed its visual brand, developed a new website and launched BrandSync, a live events agency. 
"The energy and excitement throughout the trade show and events industry are evident," Floreano said. "2023 is off to a strong start as the first quarter resulted in double-digit growth for Skyline compared to last year." 
CompuSystems
Throughout Q1 and Q2 of this year, leading registration, data analytics and lead retrieval services provider CompuSystems (CSI) has been busy inking new deals and renewing long-term partnerships with several organizations. 
Leading worldwide information and marketing company Access Intelligence recently signed an eight-show contract with CSI, which will provide comprehensive registration services both online and onsite, as well as data analytics and lead retrieval services for the company's events through 2026. 
In March, CSI renewed its long-standing partnerships with Fastenal and Age Management Medicine Group (AMMG), which recently used CSI's exhibitor lead retrieval services for the 34th Clinical Applications for Age Management Medicine Conference that took place April 26-30 in Miami, Fla., as well as multiple Fastenal events throughout the year.
"Our partnership with Fastenal and AMMG is critical to our continued growth and success," said Mark LoGiurato, CEO of CompuSystems. "We are thrilled to continue providing exceptional lead retrieval services to support these industry leaders' events."
Earlier this year, the National Rural Water Association (NRWA) renewed its contract with CSI, which will provide event registration, data analytics, data warehousing and lead capture services for NRWA's WaterPro Conference through 2025. 
As a non-profit organization dedicated to training, supporting and promoting water and wastewater professionals serving small and rural communities across the country, NRWA's conference focuses on networking and education and attracts more than 100 exhibitors from around the country.
Have a new trade show-related business deal to share? Please send announcements to lpsavas@tsnn.com.
Don't miss any event-related news: Sign up for our weekly e-newsletter HERE, listen to our latest podcast HERE and engage with us on Twitter, Facebook and LinkedIn!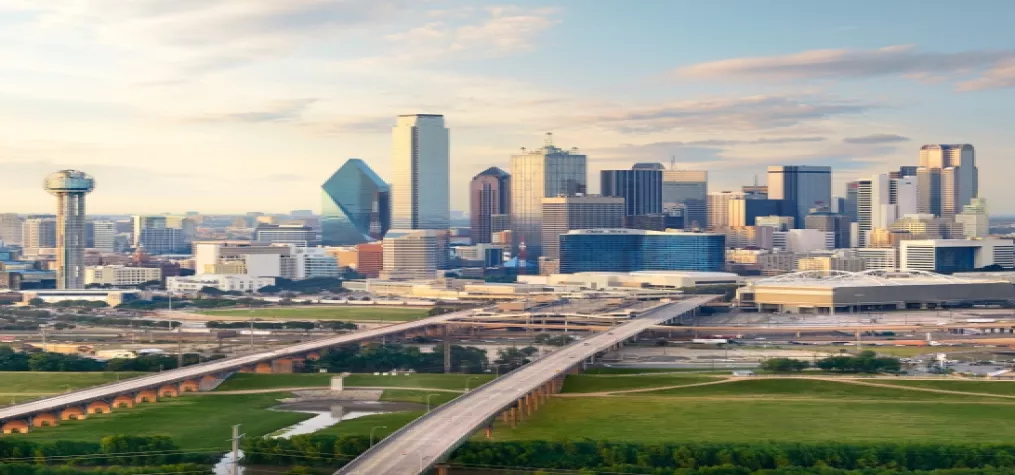 Dallas already boasts 35,000 hotel rooms, award-winning global cuisine, and a walkable downtown. But we are just getting started. Visit Dallas is thrilled to announce that the city of Dallas is doubling down with a massive new convention center and entertainment district. Featuring 800,000 square feet of exhibit area, 260,000 square feet of meeting rooms, and 170,000 square feet of ballroom. The center will connect business travelers with dining and shopping options in the popular Cedars District means more places to get down to business, and even more ways to unwind. "Dallas is already a great meetings and conventions destination, with the accessibility of two major airports, affordable labor, and an outstanding hotel product," said D. Bradley Kent, Visit Dallas senior vice president and chief sales officer. "The new center and Convention Center District will enhance Dallas' competitive position and are exactly what our customers' need and have been asking for." What's New – AT&T Discovery District Located in the heart of Downtown Dallas, this new district on the AT&T corporate campus is tailor-made for groups of all sizes. It boasts a multi-sensory experience, including outdoor event space, the AT&T Theater, and multiple dining outlets including JAXON Beer Garden and The Exchange, a bustling food hall. Hotels Coming Soon Names like the JW Marriott (Downtown), lnterContinental Dallas (Uptown), and Hotel Swexan (Uptown) are adding luxury amenities and bountiful event spaces. The projects will debut in 2023 and beyond. JW Marriott This new, 15-story, 283-room hotel will open in the heart of the city's downtown Arts District this year. The property features a 25,000-square-foot grand ballroom, as well as a spa, restaurant, lobby bar, fitness center, and a rooftop pool deck and bar. InterContinental Dallas  Located in Cityplace Tower in Uptown, InterContinental Dallas will feature sweeping panoramic views of the Dallas skyline. Guests will enjoy spacious, high-end rooms and amenities, including more than 21,000 square feet of event space.   Hotel Swexan Hotel Swexan, a new, 22-story luxury property, is rising in Uptown's Harwood District and will make its mark on the Dallas skyline. Opening this year, it is a sculptural building with cantilevered upper floors, as well as a 75-foot rooftop infinity-edge swimming pool and a hidden underground lounge.