New Business Contracts: Summer Coming to a Close with Plenty of New Deals
August 24, 2015
Several companies scored new or renewed business contracts as the summer months came to a close, including Convention Data Services, Spargo and ConvExx.
The international society for optics and photonics has renewed their contract with Convention Data Services, their preferred registration partner for the past 20 years.
The contract calls for CDS to provide registration and lead retrieval services for SPIE's events: Photonics West, Advanced Lithography, DSS, Optics & Photonics and Optifab.
"SPIE is pleased to once again renew our contract with CDS as they provide a commitment to our partnership and events that has evolved over time to our continued mutual success! The CDS team demonstrates their high customer service ethic to our attendees and staff year after year," said Randy Cross, CMP, director of event services and venues at SPIE.
SPIE conferences and exhibitions connect science and industry and showcase the latest innovations across a wide range of technologies.
"Our CDS team is so pleased to extend our relationship with SPIE, our long-time client and partner. We look forward to building on this strong partnership and will continue to provide the responsiveness and customized service they need to meet the unique needs of their attendees and exhibitors," said David Lawton, executive vice president of sales at Convention Data Services.
The Recreation Vehicle Industry Association (RVIA) has signed a three-year contract with Convention Data Services (CDS) to provide registration and lead retrieval services beginning with this year's event, the National RV Trade Show to be held in December in Louisville, Kentucky.
The annual event is the largest tradeshow for professionals in the North American recreation vehicle industry and was recently named as one of the top tradeshows in the United States by TSNN's Top 250 Trade Show List.
"RVIA is very excited to be working with Convention Data Services. We look forward to introducing CDS' latest technologies to our members and enhancing the entire show experience," said Scott Graham, national show director, Recreation Vehicle Industry Association.
"We are thrilled to welcome RVIA as a new CDS client. Our leading technology and customer service-oriented CDS team will provide RVIA with the solutions they need to ensure the success of their event," Lawton said.
The National Guard Association of the United States (NGAUS) has appointed Spargo, Inc. (Spargo) as their exposition sales and management partner for their 2016, 2017 and 2018 General Conference & Exhibition.
The NGAUS General Conference & Exhibition is the premier event in support of the National Guard of the United States.
The four-day event will attract more than 4,000 registrants and 275 industry exhibitors. The 2016 General Conference & Exhibition will be held Sept. 9-12 in Baltimore.
The National Shooting Sports Foundation has renewed its agreement with trade show management company ConvExx to continue its partnership with NSSF's SHOT Show through 2018 and beyond.
"With the tremendous level of success and positive feedback we received from the past two shows, we believe that a long-term partnership with ConvExx is a good fit for our show, for our members and for our industry," said Chris Dolnack, NSSF senior vice president and CMO.
He added, "ConvExx brings a customer-centric focus, collaborative culture and a track record of innovation that help make the customer experience memorable. ConvExx also understands the nuances and sensitivities of an industry such as ours."
Based in Las Vegas, ConvExx is privately held and has produced more than 200 shows and events. ConvExx will also be working more closely with NSSF on its Exhibitor Academy, Industry Summit, Sponsor Summit, Import/Export Conference, retailer compliance seminars and other events as part of this extended agreement.
"We are thrilled to be extending our agreement with the NSSF for the management of the SHOT Show," said Jeff Pressman, ConvExx president. "Over the past few years we have been warmly welcomed into this industry and feel honored to be assisting the NSSF team in producing one of the signature events in not only the shooting sports industry, but the trade show industry.
Partner Voices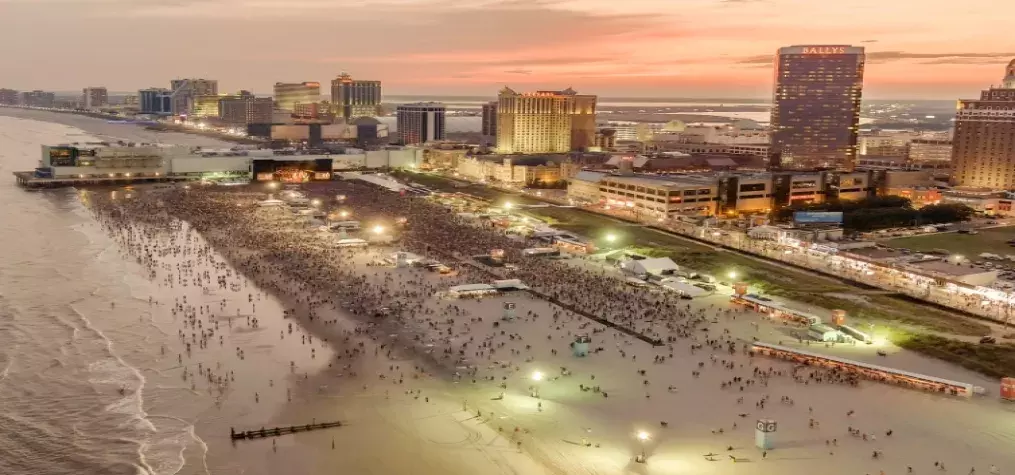 Caesars Entertainment strode into 2022 with its sights set on making the year one of innovation and renovation for the Empire as the company announced a $400 million, Las Vegas-style makeover for its Atlantic City properties. The master plan for the company's three East Coast properties -- Caesars, Harrah's, and Tropicana -- involves interior renovations, new celebrity dining concepts, and more to create the ultimate seaside conference destination.