Momentus Technologies Acquires Sustainability-Focused WeTrack to Bolster Its Event Tech Offerings
May 12, 2023
Momentus Technologies, a global leader in venue and event management software, is continuing to grow its portfolio with the purchase of WeTrack, a rapidly growing leader in sustainability, project management, incident tracking and control room software.
Momentus Technologies found WeTrack's out-of-the-box sustainability reporting software, which has been widely recognized for its intuitive design and simplified offering, to be a perfect addition to its platform. Meanwhile, WeTrack's project management and incident tracking software enables the largest events and venues in the world to plan, prepare and deliver complex projects with seamless operations, underpinned by a powerful reporting tool that ensures lessons are learned for future events.
This will complement Momentus Technologies' Risk Manager software to help drive innovation in the industry, according to Alex Alexandrov, CEO of Momentus Technologies, who said the company is thrilled to announce the purchase.
"This acquisition marks a significant milestone in our company's growth strategy, and we are excited about the opportunities it presents," Alexandrov said.
By combining the company's resources and expertise with those of WeTrack, it will be able to deliver even greater value to our customers, he added.
"As venues are becoming increasingly aware of their environmental impact, the need for intuitive sustainability technology has never been greater," Alexandrov said. "We are excited to expand our reach into this rapidly evolving space and build on our existing footprint in key global markets."
With WeTrack's software solutions, Alexandrov added that Momentus Technologies is well-positioned to lead the way in environmentally conscious business practices and provide its customers with the tools they need to achieve their environmental, social and governance goals.
For WeTrack, the acquisition will provide access to Momentus Technologies' resources and expertise, enabling the company to continue to grow and innovate, according to Peter Ward, CEO of WeTrack.
"We are very excited to be joining forces with Momentus Technologies, the leader in venue management," Ward said. "Together, we will have a significant impact on customers around the world, helping them meet their goals and stay ahead of the competition.
Ward added that WeTrack has worked with clients such as the Olympic Games, the World Cup and a wide variety of other events, sporting federations and venues.
"[This] has given us great insight into what it takes to deliver successful and safe operations," Ward said. "Combining that with Momentus Technologies' suite of tools can bring enormous value to venue and event operators around the world, and we can't wait to see what we can do together for our current and future clients."
The acquisition of WeTrack is a significant development for Momentus Technologies, which rebranded earlier this year from Ungerboeck, as it set out on a mission to provide the industry's most comprehensive venue and event management software.
With Momentus Technologies, customers now gain a full breadth of intelligent data-driven solutions built on a powerful intuitive platform that provides a view of past, present and future event operations to increase end-to-end visibility, optimize efficiency and achieve business goals.
Originally founded in 1985 as Ungerboeck, Momentus Technologies has more than 50,000 users in more than 50 countries.
Don't miss any event-related news: Sign up for our weekly e-newsletter HERE, listen to our latest podcast HERE and engage with us on Twitter, Facebook and LinkedIn!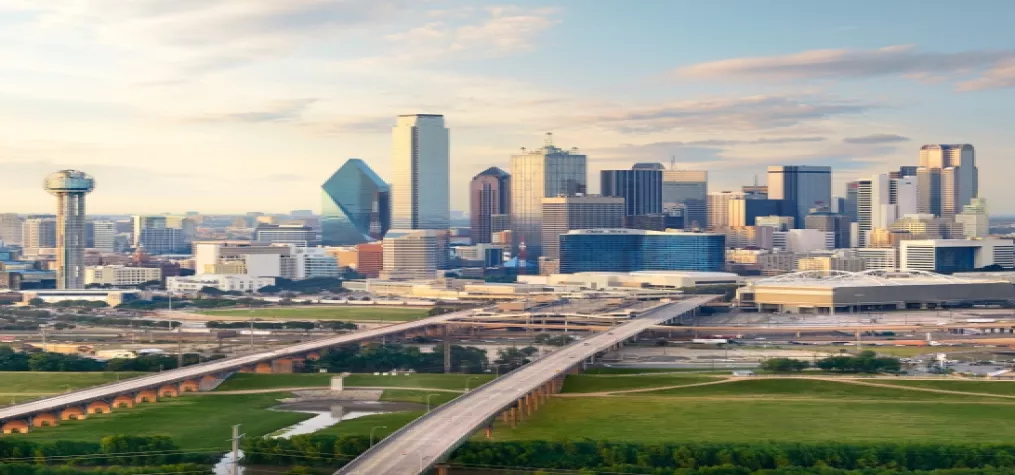 Dallas already boasts 35,000 hotel rooms, award-winning global cuisine, and a walkable downtown. But we are just getting started. Visit Dallas is thrilled to announce that the city of Dallas is doubling down with a massive new convention center and entertainment district. Featuring 800,000 square feet of exhibit area, 260,000 square feet of meeting rooms, and 170,000 square feet of ballroom. The center will connect business travelers with dining and shopping options in the popular Cedars District means more places to get down to business, and even more ways to unwind. "Dallas is already a great meetings and conventions destination, with the accessibility of two major airports, affordable labor, and an outstanding hotel product," said D. Bradley Kent, Visit Dallas senior vice president and chief sales officer. "The new center and Convention Center District will enhance Dallas' competitive position and are exactly what our customers' need and have been asking for." What's New – AT&T Discovery District Located in the heart of Downtown Dallas, this new district on the AT&T corporate campus is tailor-made for groups of all sizes. It boasts a multi-sensory experience, including outdoor event space, the AT&T Theater, and multiple dining outlets including JAXON Beer Garden and The Exchange, a bustling food hall. Hotels Coming Soon Names like the JW Marriott (Downtown), lnterContinental Dallas (Uptown), and Hotel Swexan (Uptown) are adding luxury amenities and bountiful event spaces. The projects will debut in 2023 and beyond. JW Marriott This new, 15-story, 283-room hotel will open in the heart of the city's downtown Arts District this year. The property features a 25,000-square-foot grand ballroom, as well as a spa, restaurant, lobby bar, fitness center, and a rooftop pool deck and bar. InterContinental Dallas  Located in Cityplace Tower in Uptown, InterContinental Dallas will feature sweeping panoramic views of the Dallas skyline. Guests will enjoy spacious, high-end rooms and amenities, including more than 21,000 square feet of event space.   Hotel Swexan Hotel Swexan, a new, 22-story luxury property, is rising in Uptown's Harwood District and will make its mark on the Dallas skyline. Opening this year, it is a sculptural building with cantilevered upper floors, as well as a 75-foot rooftop infinity-edge swimming pool and a hidden underground lounge.