Interprefy Launches Next-Generation AI Speech Translator for Events
April 28, 2023
Multilingual meeting technology and services provider Interprefy unveiled Interprefy Aivia, the world's first advanced automated speech translation service for online and live events, at Event Tech Live, which was held April 26-27 in Las Vegas.
Aivia utilizes artificial intelligence (AI) to pick up and translate speech in real-time, and is the first of its kind solution to be made available to the public, bringing accurate audio and captions to global audiences at the touch of a button.
The solution will be available in 24 languages and regional accents initially, with many more to come in the near future, and is immediately available for in-person audiences as well as for major platforms such as Microsoft Teams, Zoom and ON24.
Interprefy's approach to achieving real-time audio translation excellence is unique, according to Oddmund Braaten, CEO at Interprefy.  
"We have spent the last few years developing an AI-benchmarking platform that assesses the best engine for each language combination," Braaten said. "By bringing the best AI technology together with our years of experience, thousands of events supported and our technical expertise, we believe we have produced the most accurate and flexible AI speech translation tool available on the market today."
Aivia completes Interprefy's end-to-end remote simultaneous and sign language interpretation offering by providing a cost-effective, AI-powered, real-time translation solution for a wide range of events.
However, AI is no substitute for professional interpreters in certain scenarios, according to Braaten.
"Especially in diplomatic conversations or regulatory sessions, a skilled linguist will continue to outperform AI, as they are able to read the audience and provide nuanced localization to accommodate sarcasm, humor or idioms," Braaten said.
While remote interpretation technology continues to boost the demand for simultaneous
interpretation, AI can provide a high-quality solution for market segments where nuance is rare, according to Braaten.
"Aivia can provide language access where the support from professional interpreters is considered impractical or unaffordable," he said. "Simultaneous interpretation is still a premium service today, and AI can help make language access available for a wide range of organizations and events with smaller budgets."
Don't miss any event-related news: Sign up for our weekly e-newsletter HERE, listen to our latest podcast HERE and engage with us on Twitter, Facebook and LinkedIn!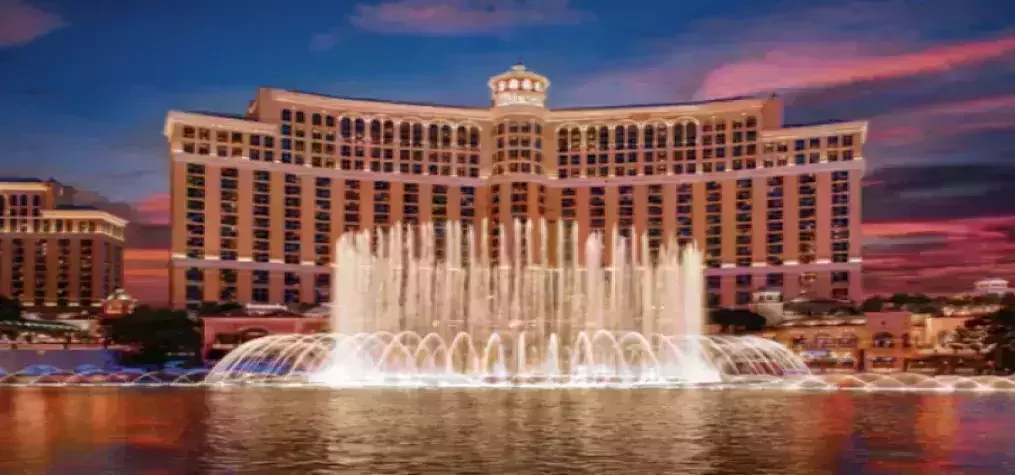 HERE, hosting responsible meetings and caring for our communities are top priorities. Through its 'Focused on What Matters: Embracing Humanity and Protecting the Planet' philosophy, MGM Resorts commits to creating a more sustainable future, while striving to make an impact in the lives of employees, guests, and the communities in which it operates. Water Stewardship Efforts MGM Resorts understands the importance of using water efficiently, especially in the desert destination of Las Vegas. Conserving water has always been part of the mission, but MGM Resorts has expanded its ambition into water stewardship. In 2022, MGM Resorts President and CEO Bill Hornbuckle signed the CEO Water Mandate—a UN Global Compact initiative mobilizing business leaders to advance water stewardship. MGM Resorts International was the first gaming company to take this important step. MGM Resorts replaced 200,000 square feet of real grass with drought-tolerant landscaping in Las Vegas. MGM Resorts pledges to reduce water withdrawal intensity by 33% by 2025 and by 35% by 2030. From 2007-2021, use of more than 5.6 billion gallons of water was avoided because of conservation efforts. Caring for One Another MGM Resorts' Food Donations Program collects and preserves unserved food from conventions held at MGM Resorts properties, then safely donates to food insecure people in the community. Since the program's launch in 2016, more than 3.7 million meals toward a 2025 goal of 5 million meals have been donated into the community. Donations include: Unserved perishable prepared foods from events Perishable unprepared food from MGM Resorts' kitchens Nonperishable food items from minibars and warehouses The collaboration with Southern Nevada's primary food bank, Three Square, has developed the infrastructure needed to safely collect, transport, and store food from MGM Resorts properties in Las Vegas, reducing food waste while serving the community. Fostering Diversity and Inclusion To MGM Resorts, a diverse and talented workforce is essential to success. By cultivating innovative strategies that consider multiple perspectives and viewpoints, the company creates an inclusive workplace culture that benefits its employees and community. MGM Resorts takes pride in being a welcoming home for veterans, individuals with disabilities, people from diverse backgrounds, LGBTQ+ community members, and more. This commitment to inclusion is reflected in the company's recruitment and hiring practices and its social responsibility initiatives. From the workplace to the community, MGM Resorts' commitment to diversity, equity and inclusion remains unwavering, and its efforts continue to create a more equitable and sustainable world for all. MGM Resorts understands its responsibility to contribute to the social and economic progress of the communities in which it operates. HERE, we embrace humanity.