Impact XM Expands Its Capabilities With MorEvents Acquisition, Unveils New Experiential Business Intelligence Service
May 16, 2023
Global, full-service event and experiential marketing agency Impact XM recently expanded its large-scale meetings and event management capabilities and expertise, as well as launched a valuable new service for its clients.
On May 2, the agency announced it had acquired Denver-based MorEvents, a female-owned event management and creative agency that has been serving global audiences for more than two decades. Specializing in delivering virtual and physical events across the globe, MorEvents has partnered with Fortune 500 companies including Mastercard and Dell EMC to shape how these leading brands are experienced today, according to agency officials.
"Our goal at MorEvents has always been to create unique events that inspire and exceed our clients' expectations," said MorEvents Co-Owners Betsy Mordecai and Gareth Heyman. "With this new partnership with Impact XM, we are excited to collaborate and leverage our collective strengths to create even more impactful experiences for our clients."
They added, "We believe that our combined expertise will enable us to continue delivering exceptional events that drive business results."
The acquisition brings MorEvents' team of creative and event experts to Impact XM, adding deep expertise in creative and design, event strategy, project management, virtual meetings, global events and meetings, sporting events and mobile apps to Impact XM's already robust portfolio.
"We are thrilled to welcome the talented team at MorEvents to Impact XM," said Jared Pollacco, Impact XM CEO. "This acquisition enhances our capabilities and expands our offerings to deliver even more compelling work for our clients."
He continued, "With the addition of MorEvents, we have brought on board experts in event management and creative solutions. We are excited to further advance our commitment to bringing cutting-edge experiential solutions to our partners worldwide."
This acquisition comes on the heels of Impact XM's April 25 announcement that it had launched a new Experiential Business Intelligence Service (xBI), an annual, portfolio-level service for Impact XM clients offering experiential strategy, unified data and impact assessment to track and optimize experiential ROI.
Offering new data-driven insights, key performance indicators (KPIs) and recommendations for experiential marketing optimization, the bespoke service, which will partner experiential strategists with technologists and data experts, will offer experiential strategy followers by unified data and impact assessment, resulting in actionable insights for each client and campaign.
According to Impact XM officials, xBI begins with strategists who offer event and portfolio strategy, determine a data and analytical plan and set KPIs to build a foundation for success. From there, a team of technologists and data experts capture data and custom analytics that go into the Role-Based Dashboard, an interactive KPI and insights ecosystem that clients can access and interact with throughout the year. Following individual programs, strategists digest the data and offer results, insights and recommendations through quarterly business reviews and ongoing analysis.
"The launch of xBI makes this an exciting time for our agency and — more importantly — our clients," said Matt Grant, vice president of live and digital production and technology at Impact XM, which launched xBI just in time for its 50th anniversary.
He continued, "As our world continues to evolve in data-driven results, KPIs and insights, it's essential that our industry does as well. xBI will allow our clients to receive detailed and personalized insights from a team of strategists and data experts, putting new meaning behind results and receiving detailed recommendations to further their future experiential marketing campaigns."
Don't miss any event-related news: Sign up for our weekly e-newsletter HERE, listen to our latest podcast HERE and engage with us on Twitter, Facebook and LinkedIn!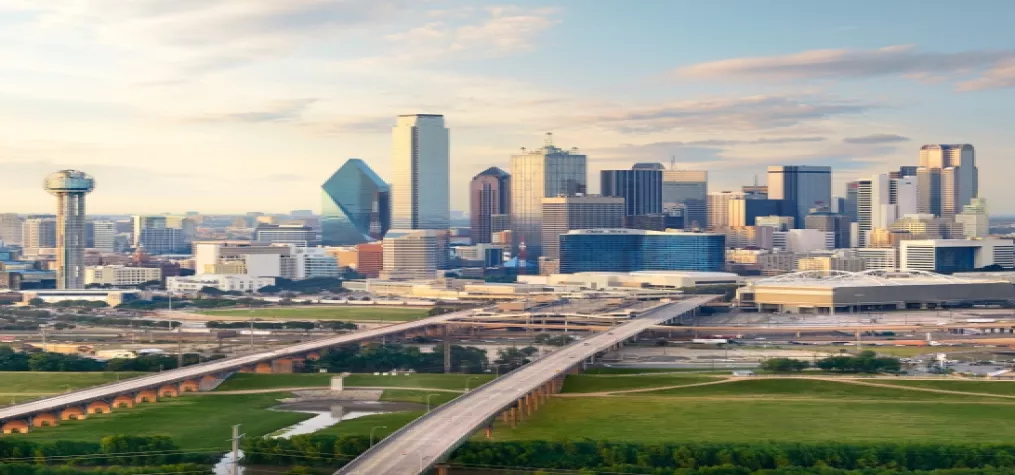 Dallas already boasts 35,000 hotel rooms, award-winning global cuisine, and a walkable downtown. But we are just getting started. Visit Dallas is thrilled to announce that the city of Dallas is doubling down with a massive new convention center and entertainment district. Featuring 800,000 square feet of exhibit area, 260,000 square feet of meeting rooms, and 170,000 square feet of ballroom. The center will connect business travelers with dining and shopping options in the popular Cedars District means more places to get down to business, and even more ways to unwind. "Dallas is already a great meetings and conventions destination, with the accessibility of two major airports, affordable labor, and an outstanding hotel product," said D. Bradley Kent, Visit Dallas senior vice president and chief sales officer. "The new center and Convention Center District will enhance Dallas' competitive position and are exactly what our customers' need and have been asking for." What's New – AT&T Discovery District Located in the heart of Downtown Dallas, this new district on the AT&T corporate campus is tailor-made for groups of all sizes. It boasts a multi-sensory experience, including outdoor event space, the AT&T Theater, and multiple dining outlets including JAXON Beer Garden and The Exchange, a bustling food hall. Hotels Coming Soon Names like the JW Marriott (Downtown), lnterContinental Dallas (Uptown), and Hotel Swexan (Uptown) are adding luxury amenities and bountiful event spaces. The projects will debut in 2023 and beyond. JW Marriott This new, 15-story, 283-room hotel will open in the heart of the city's downtown Arts District this year. The property features a 25,000-square-foot grand ballroom, as well as a spa, restaurant, lobby bar, fitness center, and a rooftop pool deck and bar. InterContinental Dallas  Located in Cityplace Tower in Uptown, InterContinental Dallas will feature sweeping panoramic views of the Dallas skyline. Guests will enjoy spacious, high-end rooms and amenities, including more than 21,000 square feet of event space.   Hotel Swexan Hotel Swexan, a new, 22-story luxury property, is rising in Uptown's Harwood District and will make its mark on the Dallas skyline. Opening this year, it is a sculptural building with cantilevered upper floors, as well as a 75-foot rooftop infinity-edge swimming pool and a hidden underground lounge.