Experience Columbus Launches Diversity Apprenticeship Program to Promote Racial Equity in Its Tourism Community
August 24, 2021
To help promote racial equity and overcome underrepresentation in its local travel and tourism industry, Experience Columbus and the Greater Columbus Sports Commission are partnering with Tourism Diversity Matters, a tourism and events industry resource for diversity expertise, to launch the Diversity Apprenticeship Program (DAP).
Designed to help close the significant racial equity gap in the Central Ohio hospitality community, the new apprenticeship program will provide hands-on experience and job opportunities to local students, recent graduates and professionals who identify as BIPOC (Black, Indigenous, Person of Color) and have a passion for tourism. 
In 2020, nearly 28% of Columbus hospitality employees identified as Black, Asian American, or Hispanic, while 73% identified as white, according to a study by Tourism Economics.
According to Experience Columbus officials, the DAP's formation comes in response to the stark changes in the industry and society over the past year or more and speaks to the city's aggressiveness in this area.
"Our community partners are as passionate about this initiative as we are, and as a result, we will be providing the most robust diversity apprenticeship program in the country, with the most apprenticeship opportunities and highest number of industry partners," explained Shannon Jones, director of diversity, equity and inclusion for Experience Columbus. 
She added, "We look forward to providing incredible career opportunities to individuals from communities that have historically been underrepresented in the travel and tourism industry because we know we're better when everyone has a seat at the table."
Structured to position BIPOC apprentices for long-term professional success in travel industry leadership roles, the six-month, paid apprenticeship program will select six apprentices for the inaugural class of the Columbus Diversity Apprenticeship Program. The apprentices will be assigned at least one host organization and will work across its multiple cross-functional departments, such as marketing, administration, guest services, sales, finance and event planning, for 600 hours during the six-month cycle. 
Within the DAP, six different program tracks will be offered to help customize each apprentice's experience to their interests and talents. The apprentices will receive an opportunity to choose a tourism, hospitality, events, venue or sports career path that aligns with their professional career goals. Some tracks include time at multiple organizations while the others are with one organization for the full six months. 
The DAP's 12 host organizations include: 
Cameron Mitchell Restaurants

COSI (Center of Science and Industry)

Columbus Blue Jackets

Columbus Regional Airport Authority

Concord Hospitality Enterprises

Experience Columbus

Franklin Park Conservatory and Botanical Gardens

Greater Columbus Convention Center

Greater Columbus Sports Commission

Hilton Columbus–Downtown

Hyatt Regency

Jordan Hospitality Group
Upon successful completion of the program, participants will be offered a full-time, manager-level position.
Applications for the inaugural DAP are now open and will close on Aug. 31. To qualify, applicants must be 18 years of age, have a high-school diploma or GED, submit a background check and self-identify as BIPOC. 
Interviews will be held with advancing candidates after the application window closes. Apprenticeships will be awarded by the beginning of September, and the first apprenticeship class will start mid-Sept. and will work through March 2022. Moving forward, the DAP will be held biannually, with the second cycle beginning in April 2022.
"While tourism across the country is still in recovery mode, it is important to us that the travel industry recovers with equity," said Brian Ross, president and CEO of Experience Columbus. "This is a priority throughout Columbus, which is felt from the enthusiastic participation from so many diverse partners, as well as the more than $750,000 in funding support from the city, county and Columbus Foundation for this initiative."
To learn more about the Diversity Apprenticeship Program and apply, go here.
Don't miss any event-related news: Sign up for our weekly e-newsletter HERE and engage with us on Twitter, Facebook, LinkedIn and Instagram!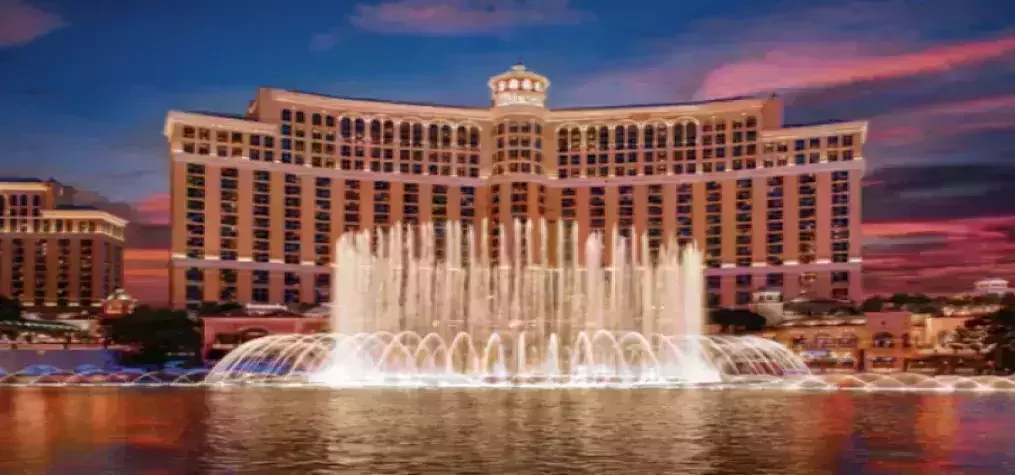 HERE, hosting responsible meetings and caring for our communities are top priorities. Through its 'Focused on What Matters: Embracing Humanity and Protecting the Planet' philosophy, MGM Resorts commits to creating a more sustainable future, while striving to make an impact in the lives of employees, guests, and the communities in which it operates. Water Stewardship Efforts MGM Resorts understands the importance of using water efficiently, especially in the desert destination of Las Vegas. Conserving water has always been part of the mission, but MGM Resorts has expanded its ambition into water stewardship. In 2022, MGM Resorts President and CEO Bill Hornbuckle signed the CEO Water Mandate—a UN Global Compact initiative mobilizing business leaders to advance water stewardship. MGM Resorts International was the first gaming company to take this important step. MGM Resorts replaced 200,000 square feet of real grass with drought-tolerant landscaping in Las Vegas. MGM Resorts pledges to reduce water withdrawal intensity by 33% by 2025 and by 35% by 2030. From 2007-2021, use of more than 5.6 billion gallons of water was avoided because of conservation efforts. Caring for One Another MGM Resorts' Food Donations Program collects and preserves unserved food from conventions held at MGM Resorts properties, then safely donates to food insecure people in the community. Since the program's launch in 2016, more than 3.7 million meals toward a 2025 goal of 5 million meals have been donated into the community. Donations include: Unserved perishable prepared foods from events Perishable unprepared food from MGM Resorts' kitchens Nonperishable food items from minibars and warehouses The collaboration with Southern Nevada's primary food bank, Three Square, has developed the infrastructure needed to safely collect, transport, and store food from MGM Resorts properties in Las Vegas, reducing food waste while serving the community. Fostering Diversity and Inclusion To MGM Resorts, a diverse and talented workforce is essential to success. By cultivating innovative strategies that consider multiple perspectives and viewpoints, the company creates an inclusive workplace culture that benefits its employees and community. MGM Resorts takes pride in being a welcoming home for veterans, individuals with disabilities, people from diverse backgrounds, LGBTQ+ community members, and more. This commitment to inclusion is reflected in the company's recruitment and hiring practices and its social responsibility initiatives. From the workplace to the community, MGM Resorts' commitment to diversity, equity and inclusion remains unwavering, and its efforts continue to create a more equitable and sustainable world for all. MGM Resorts understands its responsibility to contribute to the social and economic progress of the communities in which it operates. HERE, we embrace humanity.