Derrick Johnson on Being a Voice for Diversity and Inclusion in the Industry
July 13, 2020
Derrick Johnson, director of event strategy at Talley Management Group, has been appointed to a newly created role of chief diversity officer at the New Jersey-based company. In this new dual position, he's at the forefront of two of today's top issues in the event industry: the increasing digital events due to COVID-19 and the push for more diversity and inclusion coming out of the Black Lives Matter protests.
In addition to his work at TMG, Johnson is on the PCMA board and facilitates their Digital Event Strategist Certification Course. Most recently, he was named board chair for the LGBT Meeting Professionals Association.
Johnson's meetings industry experience dates back to when he was a teenager and would help out at the annual meeting for the National Medical Association, where his mother managed memberships. After college, Johnson started combining that experience with a love of all things tech to help groups create more experiential events through the use of virtual and augmented reality.
As chief diversity officer, Johnson will work to ensure the company's partner organizations are presented in the best possible light when it comes to the digital experiences they create. "We are looking to ensure these experiences are engaging, fun and educational for our stakeholders," says Johnson.
Johnson also used his digital expertise to start conversations when the Black Lives Matter protests erupted following the death of George Floyd. Doing this was a three-part process for Johnson. The first was personal — he created a video statement that articulated his feelings and shared that on social media. 
The second involved engaging his network of family, friends and colleagues. He created community forums for weekly conversations — a private group on social media and a public discussion with fellow meeting planner Carrie Abernathy — designed to help people formulate actionable items within their individual communities.
Johnson then took that discussion to his event-industry organizations. "I reached out to PCMA, LGBT MPA and TMG and began fostering conversations," says Johnson. 
At TMG, Johnson laid out three steps the company could immediately take toward adopting more diverse and inclusive policies, procedures and actions. The first was the creation of a diversity calendar that identified a diverse array of events, celebrations and holidays. The second step was to compare their policies and procedures to those identified in Human Rights Campaign's Corporate Equality Index.
"We are also examining policies and procedures for other marginalized groups to ensure we are adopting policies that are universally acceptable and inclusive," says Johnson.
The third step was to examine TMG's website, products and services to ensure that they included multiple groups. "With diversity, equity and inclusion, it's not just about one group," says Johnson. "It's about ensuring that everyone is represented and has a voice at the table."
Johnson says he feels the meetings industry has a particularly powerful role to play in supporting marginalized communities. "Meetings and events have the opportunity to change and shape the world because we connect people," says Johnson. "We create opportunities for others to learn and engage with people they might not be exposed to in their communities at home."
Ultimately, Johnson says it's all about being more aware and respectful. "We need to support our fellow human beings and ensure that everyone is looked at as equal," he says, "and given the opportunity to excel, to learn, to grow and to love."
Know someone else who's making waves in the events industry when it comes to diversity and inclusion? Tell us about it—send an email to kogletree@tsnn.com with details.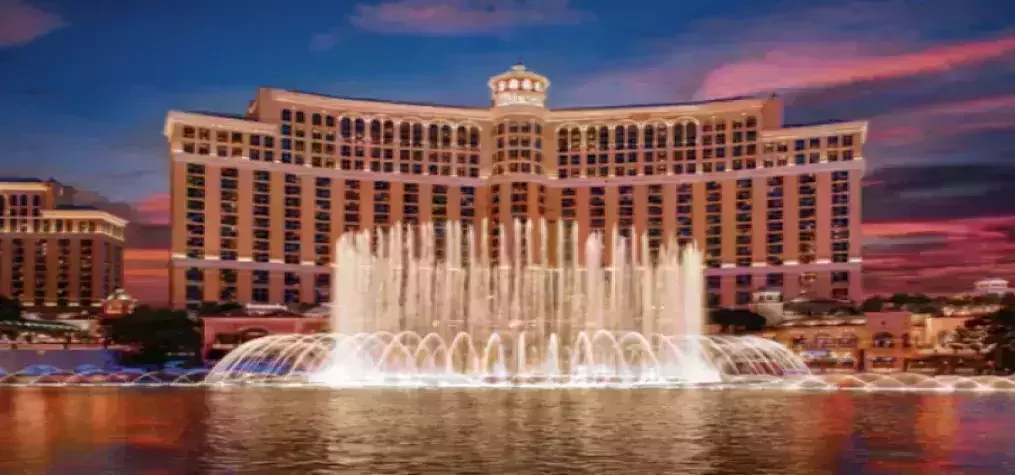 HERE, hosting responsible meetings and caring for our communities are top priorities. Through its 'Focused on What Matters: Embracing Humanity and Protecting the Planet' philosophy, MGM Resorts commits to creating a more sustainable future, while striving to make an impact in the lives of employees, guests, and the communities in which it operates. Water Stewardship Efforts MGM Resorts understands the importance of using water efficiently, especially in the desert destination of Las Vegas. Conserving water has always been part of the mission, but MGM Resorts has expanded its ambition into water stewardship. In 2022, MGM Resorts President and CEO Bill Hornbuckle signed the CEO Water Mandate—a UN Global Compact initiative mobilizing business leaders to advance water stewardship. MGM Resorts International was the first gaming company to take this important step. MGM Resorts replaced 200,000 square feet of real grass with drought-tolerant landscaping in Las Vegas. MGM Resorts pledges to reduce water withdrawal intensity by 33% by 2025 and by 35% by 2030. From 2007-2021, use of more than 5.6 billion gallons of water was avoided because of conservation efforts. Caring for One Another MGM Resorts' Food Donations Program collects and preserves unserved food from conventions held at MGM Resorts properties, then safely donates to food insecure people in the community. Since the program's launch in 2016, more than 3.7 million meals toward a 2025 goal of 5 million meals have been donated into the community. Donations include: Unserved perishable prepared foods from events Perishable unprepared food from MGM Resorts' kitchens Nonperishable food items from minibars and warehouses The collaboration with Southern Nevada's primary food bank, Three Square, has developed the infrastructure needed to safely collect, transport, and store food from MGM Resorts properties in Las Vegas, reducing food waste while serving the community. Fostering Diversity and Inclusion To MGM Resorts, a diverse and talented workforce is essential to success. By cultivating innovative strategies that consider multiple perspectives and viewpoints, the company creates an inclusive workplace culture that benefits its employees and community. MGM Resorts takes pride in being a welcoming home for veterans, individuals with disabilities, people from diverse backgrounds, LGBTQ+ community members, and more. This commitment to inclusion is reflected in the company's recruitment and hiring practices and its social responsibility initiatives. From the workplace to the community, MGM Resorts' commitment to diversity, equity and inclusion remains unwavering, and its efforts continue to create a more equitable and sustainable world for all. MGM Resorts understands its responsibility to contribute to the social and economic progress of the communities in which it operates. HERE, we embrace humanity.