Campfire Social Teaches the Benefits of Social Listening
July 14, 2021
A former eighth grade math teacher, Erica Bishaf is used to trying to quiet a loud room while trying to make equations add up to grand totals. Little did she know that experience, practically a lifetime ago, was a preliminary course to founding her own company.
Campfire Social, launched in March by the Chicago-based Bishaf, is designed to maximize the value of associations. Described as a social networking site meets SaaS e-commerce platform, it is based upon the idea that many associations are not using their vast potential to monetize connections and build bigger and better networks. Inertia, she said, is their biggest enemy.
When doing the math, these groups are leaving a large chunk of potential revenue on the table, risking their own legitimacy and survival. So, leave it to the teacher to reach out to educate the groups on a new way of doing business.
"Our secret sauce lies in the fact that our marketplace is intertwined with the community and the content aspect," Bishaf said.
That's S'more Like It
The term Campfire Social elicits scenes roasting marshmallows by a fire camp. What's the most common activity to go with the roasting? Listening to stories.
Believe it or not, if organizations would return to their childhood memories, they'd be better off delivering messaging than they are now, according to Bishaf.
Social media is filled with noise. A Twitter feed is updated within seconds; Facebook is powered by algorithms that barrage users with ads targeting your demographic; LinkedIn is increasingly sales-y with unsolicited pitches to newfound contacts.
The trick of a good campaign, said Bishaf, is to avoid falling into that same trap.
"Social media is about listening to the authentic conversations that are happening, and reacting to those," she explained.
It's not hard to find an example of an association pushing out content without regard to what audience members are discussing. "They don't know better," Bishaf said sympathetically. "They think it's working and there is no reason to change."
If only that were true.
Adding Value
Social media and marketing are nothing new for Bishaf. She was involved in cutting-edge strategies of connecting with audiences while working at massive brands like Kraft Foods, MillerCoors and Nestle. 
She turned entrepreneur with a tech startup, Pet Gotcha Day!, a nonprofit aimed at increasing pet adoptions and reducing euthanasia cases. Looking to teach old dogs new tricks, Bishaf laid the groundwork for Campfire Social last fall before officially launching in the spring.
Two words have kept cropping up discussing association's pain points: relevance and diversification, especially among revenue-generating tools. Both issues predate the pandemic but were exacerbated by the cancellation of many vital in-person shows. Regardless of association, Bishaf said the goal should be to "own the voice of your industry."
That starts with a communication platform that creates real discussions generated by members, vendors and all parties that should be working together but are not. "Many organizations are siloed," she bemoaned. "By the nature of our platform, it's all intertwined."
When used correctly, Bishaf said Campfire Social could result in millions of additional revenue.
Campfire Social is not just a technology, she said. It's a different way of approaching ongoing challenges using data-driven analysis. "It's not necessarily how to restructure but how to leverage existing assets."
Don't miss any event-related news: Sign up for our weekly e-newsletter HERE and engage with us on Twitter, Facebook, LinkedIn and Instagram!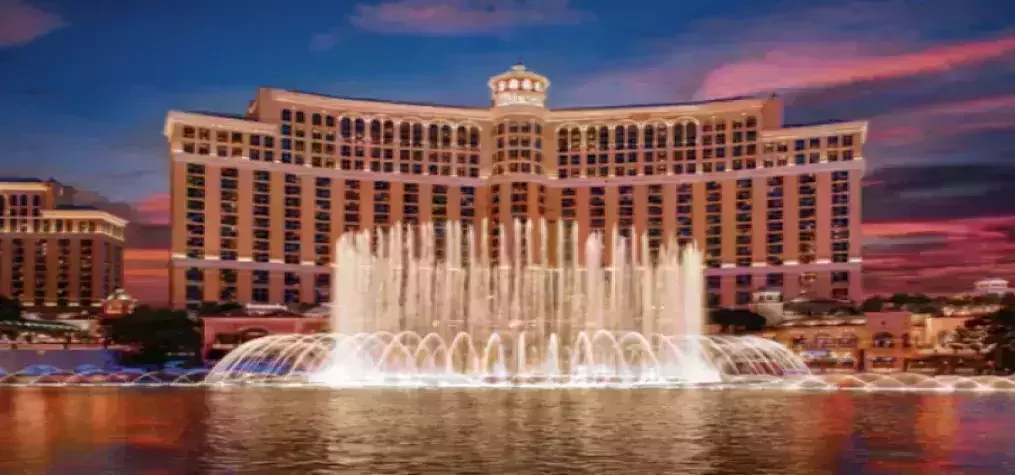 HERE, hosting responsible meetings and caring for our communities are top priorities. Through its 'Focused on What Matters: Embracing Humanity and Protecting the Planet' philosophy, MGM Resorts commits to creating a more sustainable future, while striving to make an impact in the lives of employees, guests, and the communities in which it operates. Water Stewardship Efforts MGM Resorts understands the importance of using water efficiently, especially in the desert destination of Las Vegas. Conserving water has always been part of the mission, but MGM Resorts has expanded its ambition into water stewardship. In 2022, MGM Resorts President and CEO Bill Hornbuckle signed the CEO Water Mandate—a UN Global Compact initiative mobilizing business leaders to advance water stewardship. MGM Resorts International was the first gaming company to take this important step. MGM Resorts replaced 200,000 square feet of real grass with drought-tolerant landscaping in Las Vegas. MGM Resorts pledges to reduce water withdrawal intensity by 33% by 2025 and by 35% by 2030. From 2007-2021, use of more than 5.6 billion gallons of water was avoided because of conservation efforts. Caring for One Another MGM Resorts' Food Donations Program collects and preserves unserved food from conventions held at MGM Resorts properties, then safely donates to food insecure people in the community. Since the program's launch in 2016, more than 3.7 million meals toward a 2025 goal of 5 million meals have been donated into the community. Donations include: Unserved perishable prepared foods from events Perishable unprepared food from MGM Resorts' kitchens Nonperishable food items from minibars and warehouses The collaboration with Southern Nevada's primary food bank, Three Square, has developed the infrastructure needed to safely collect, transport, and store food from MGM Resorts properties in Las Vegas, reducing food waste while serving the community. Fostering Diversity and Inclusion To MGM Resorts, a diverse and talented workforce is essential to success. By cultivating innovative strategies that consider multiple perspectives and viewpoints, the company creates an inclusive workplace culture that benefits its employees and community. MGM Resorts takes pride in being a welcoming home for veterans, individuals with disabilities, people from diverse backgrounds, LGBTQ+ community members, and more. This commitment to inclusion is reflected in the company's recruitment and hiring practices and its social responsibility initiatives. From the workplace to the community, MGM Resorts' commitment to diversity, equity and inclusion remains unwavering, and its efforts continue to create a more equitable and sustainable world for all. MGM Resorts understands its responsibility to contribute to the social and economic progress of the communities in which it operates. HERE, we embrace humanity.