AAPI Heritage Month: 5 Events Industry Leaders Share Experiences, Insights and Advice
May 11, 2023
May is Asian American and Pacific Islander (AAPI) Heritage Month in the U.S., a time to honor and recognize the contributions and influence of those in the AAPI community to the history, culture and achievements of the U.S., in addition to the industries in which they work. It's also an ideal opportunity to learn about the AAPI community through their valuable insights.
Trade Show News Network checked in with five AAPI events industry professionals to get their thoughts on how their organizations support the AAPI community, AAPI event professionals to watch, advice for the next generation of AAPI event professionals and ways we can help the AAPI community feel safe and welcome at events in light of the recent increase in hate crimes and discrimination against Asian Americans and Pacific Islanders.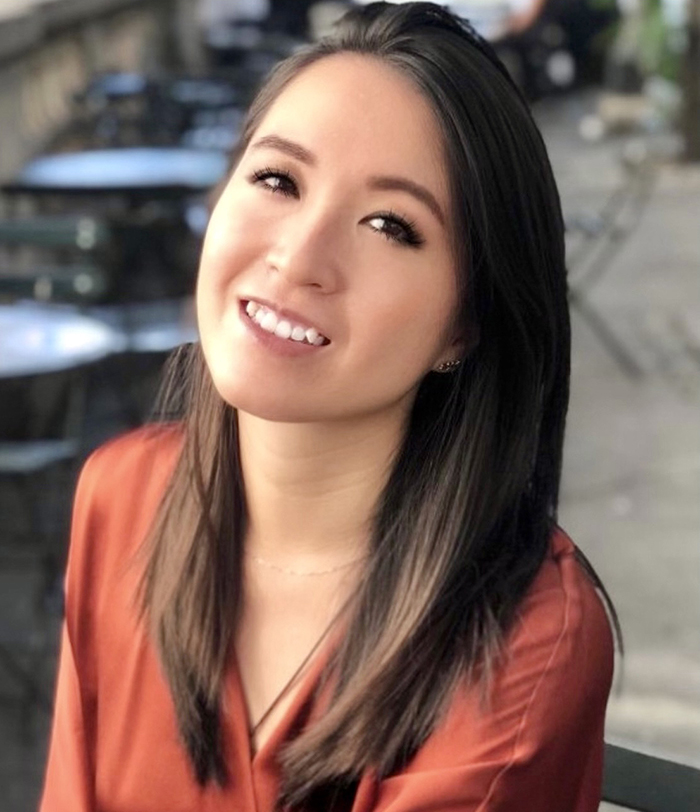 Angela Lam, People Operations Director, Emerald
How does your organization support Asian Americans and Pacific Islanders?
Emerald's core values include the unwavering support of all ethnicities, demonstrating our steadfast commitment to valuing and respecting every individual. We remain deeply committed to enhancing and broadening our diversity, equity and inclusion (DEI) initiatives. Our initiatives, programs and resources include unconscious bias training for all hiring managers; an allocated budget for immigration sponsorship and visas; a mentorship program that promotes our employees' career growth and progression; and a recently launched rotational associate program that provides employees with exposure to various business segments. 
Our DEI committee, composed of team members who are highly passionate and dedicated to diversity and inclusion, works tirelessly to effect change across our people, community and business pillars. Additionally, our company enforces transparent policies and procedures to tackle discrimination and harassment to ensure that we create a secure and welcoming workplace environment for all. Although we have made strides, we acknowledge there is still more to accomplish.
What's one piece of advice for the next generation of Asian Americans and Pacific Islanders in the events industry?
As a second-generation immigrant, growing up in a new country while holding on to my own racial and ethnic culture can be frightening, as it can lead to criticism or discrimination. My family is from Hong Kong, and I immigrated to Canada when I was nine years old. The first few years studying in Canada were difficult, as I had to learn English at school and assimilate into the Western culture. I remember being called a FOB (fresh off the boat) in class, being laughed at for my English accent or for the smelly food I packed for lunch.  
Through these experiences, I have gained a greater appreciation for the fear and uncertainty that new immigrant students and professionals from diverse ethnic backgrounds may encounter when navigating unfamiliar educational or professional environments.
I believe this is one of the reasons why I decided to pursue a career in the People and Culture field. By working in this field, I can have a meaningful impact on the employee experience throughout their entire lifecycle, ensuring they have a smooth and welcoming onboarding experience, as well as the necessary support and resources to thrive in their role. 
I feel fortunate to work at a company that prioritizes DEI, and that I am free to express myself and share my ideas and perspectives without fear of judgment. Thanks to Emerald's DEI initiatives, I've had the opportunity to help transform our employee experience, which has been fulfilling and inspiring.
My advice to the next generation of individuals from all backgrounds is to embrace your cultural heritage without hesitation. Your identity and unique experiences bring a valuable perspective to the industry, and you should take pride in who you are. 
In light of the rise in hate crimes and discrimination against the Asian American and Pacific Islander community over the past few years, what can event organizations and destinations do to help AAPI attendees feel welcome and safe at events?
There are numerous steps that event organizers can take to create a welcoming and secure environment for Asian American and Pacific Islander attendees, [such as] acknowledging and respecting the cultural practices and sensitivities pertinent to these communities' members. For example, refraining from scheduling events on days that hold cultural significance or ensuring that designated prayer spaces are available. Additionally, it may be beneficial to offer staff training to equip them with the knowledge and skills necessary to respond appropriately to cultural differences and sensitivities.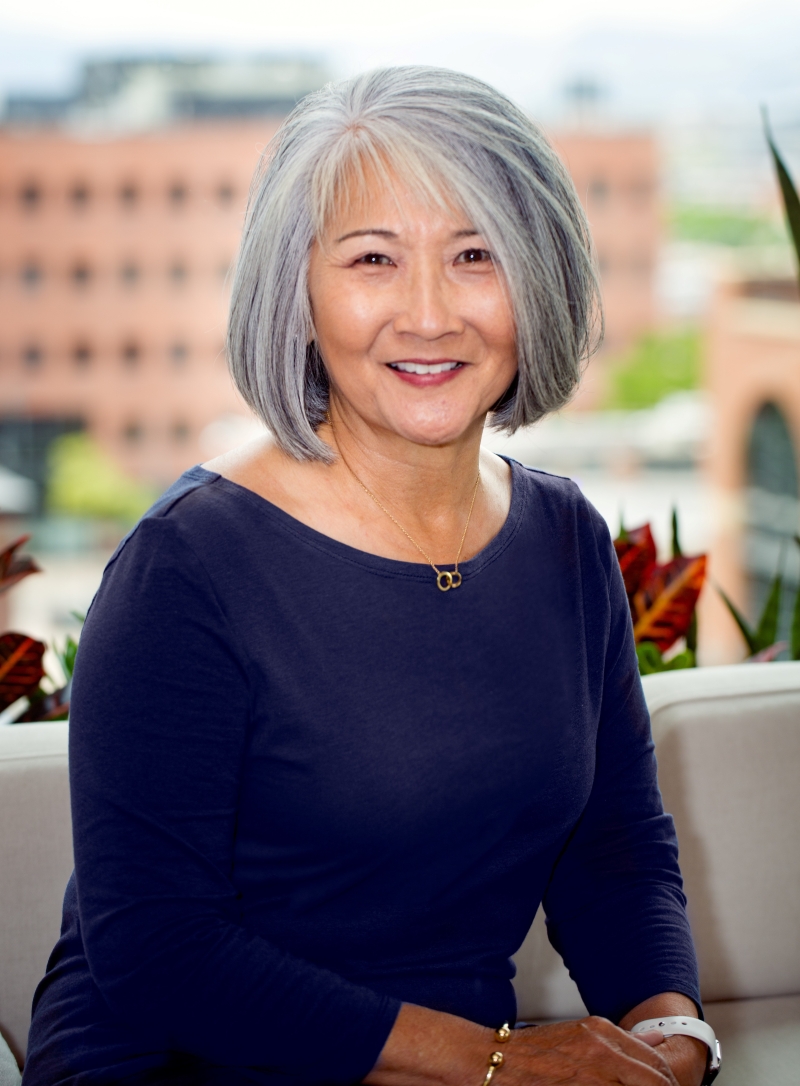 Christine "Shimo" Shimasaki, Managing Director, 2Synergize, a Simpleview consulting company
What has been your experience as an Asian American/Pacific Islander in the event industry?  
As a third generation (Sansei) Japanese American, my experience in the event industry has been nothing but full of opportunity. I've worked in the events industry for 40 years and can honestly say that one opportunity has always opened the door to the next. I attribute much of my success to being optimistic, hopeful and curious about what's possible behind each door, and I attribute my attitude and approach to life to my parents, the late Tom and Mitsuye Shimasaki. 
During the first week of May, I attended a unique event, the Jerome/Rohwer Pilgrimage in Little Rock, Ark. As we all know, our events industry comprises a variety of events with different purposes, but this pilgrimage is a special experience during Asian American and Pacific Islander Heritage Month. My parents and oldest brother, Bob, and sister, Janet, were incarcerated at the Jerome War Relocation Center, a Japanese American internment camp located in southeastern Arkansas during World War II. The Jerome/Rohwer Pilgrimage offers my family the opportunity to visit the space where more than 8,000 Japanese Americans were held and to learn more about our family's legacy and perhaps the origin of optimism, hope and resilience. Every event has an organizer, and I'd like to recognize Kimiko Marr for preserving the legacy of our ancestors.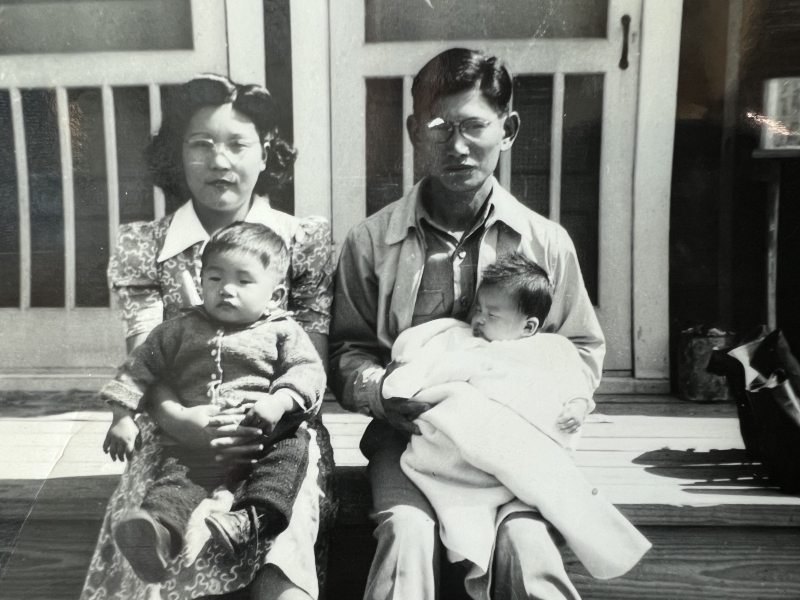 What's the best career advice you've received and who gave it to you?  
I have had many. Perhaps like many Asian parents, my parents told me to focus on higher education and then work hard. Another piece of advice came from Thomas Wilhite, who told me, "Opportunities never die. They just pass on to someone else." I suppose there is a little FOMO inherent in this advice but nonetheless, it worked for me.
Who are some Asian American and Pacific Islander event professionals to watch?  
I would look out for Sonia Fong, senior vice president, Louisville Tourism. 
What's one piece of advice for the next generation of Asian Americans and Pacific Islanders in the industry?  
I believe that you can make a career out of being helpful. To truly be helpful, one must develop the skill of listening, take time to connect the dots and be someone who people want to be around.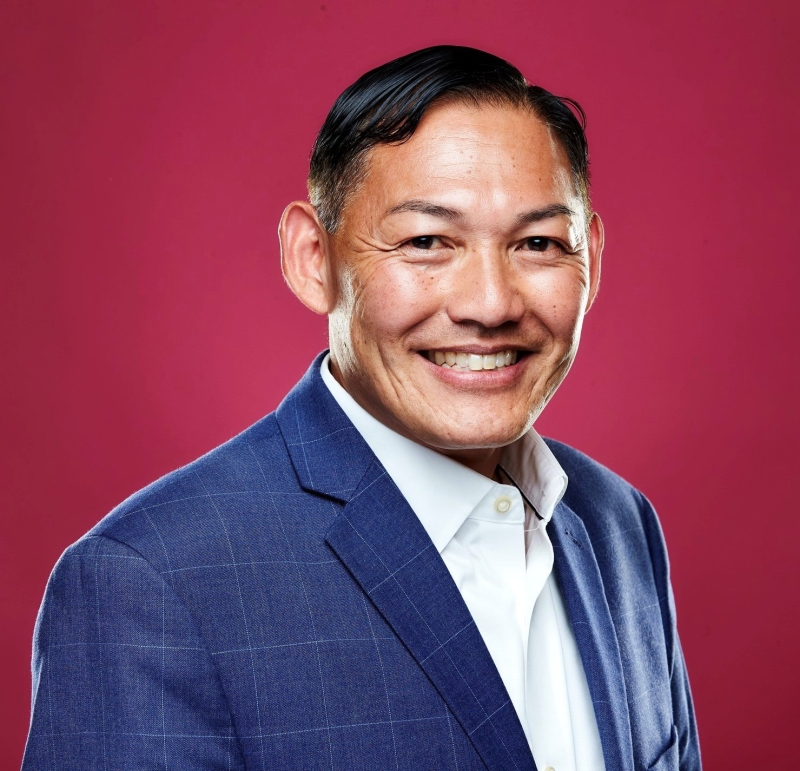 Gary Murakami, Vice President of Sales and Industry Relations, Teneo Hospitality Group
How does your organization support Asian Americans and Pacific Islanders?
I appreciate the ways our company embraces and celebrates our employees bringing our authentic and whole self to work each day. As a corporate leadership team, we understand the importance of diverse and unique perspectives. As a boutique representation company with an incredibly large and global portfolio with multiple stakeholders, it is imperative that we encourage differing ideas that ultimately influence and create social and economic impact. Teneo provides me the support and resources outside of work toward my contributions in developing APIEventProfs to highlight the contributions and representation of the AAPI community in the events industry, in addition to involvement in the Events Industry Council's Equity Task Force, LGBT Meeting Professionals Association and MPI DE&I Advisory Committee.
Who are some up and coming AAPI event professionals to watch?
As a founding member of our APIEventProfs group, I am fortunate to see first-hand the energy, passion and drive of my fellow event professionals who want to articulate the contributions and value of AAPI event professionals to our industry. Two of our steering committee members, Jenny Yang and Elaiza Shepherd, are individuals who not only contribute to APIEventProfs but also lead the MPI EDI Advisory Board, which I sit on as well. The tireless efforts and dedication of both these women moving the conversation for inclusion and representation for not only the AAPI community and other underrepresented individuals are commendable.
What's one piece of advice you would give to the next generation of AAPI event professionals?
My advice for the future generation of AAPI event professionals is to utilize your voice to contribute to the conversation and movement in advancing representation and visibility of AAPI event professionals. We need to actively engage and demonstrate our value each day and have our voices be heard and strengths be recognized. We must articulate our contributions and success as critical to the overall fabric of our entire industry and support other underrepresented communities to grow and develop also.
In light of the rise in hate crimes and discrimination against the AAPI community over the past few years, what can organizations and destinations do to help AAPI attendees feel safe and welcome at events?
Organizations and destinations have the influence and voice to leverage and amplify the importance in ensuring AAPI attendees feel safe and welcome at events. Destinations must communicate and provide event organizers with resources, information and tools to give attendees before and during scheduled events. Event organizers, in turn, have the responsibility to ask destinations for these critical resources and share them with attendees. Both event organizers and destinations need to be aware and acknowledge hate crimes and discrimination that may be happening in specific communities, so attendees are educated, prepared and aware of the facts and not just perceptions.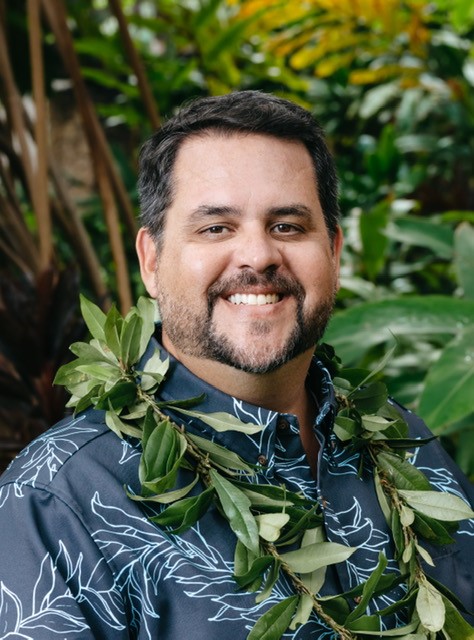 Kainoa Danes, Senior Director, Brand, Hawai'i Visitors & Convention Bureau
How does your organization support Asian Americans and Pacific Islanders?
The Hawaiian Islands are composed of a diverse mix of ethnicities and AAPI cultures. The Hawaiʻi Tourism Authority and Hawaiʻi Tourism United States have partnered with a statewide alliance of private industry partners to launch the Mālama Hawai'i program. Mālama means "to care for" — our people, place and ourselves. This is a corporate social responsibility (CSR) program that encourages mindful and regenerative tourism by offering attendees an opportunity to engage in authentic cultural experiences that create opportunities to connect with the community and culture in profound, meaningful ways.
Many of the Mālama Hawai'i activities encourage attendees to take part in volunteer opportunities that directly impact the environment. The goal for this program is to create a deeper understanding of the importance of the land to our culture and provide a way to preserve both in the future. Examples include sunrise beach clean-ups, restoring a traditional native Hawaiian fishpond and learning about food sovereignty on a sustainable farm, among others. 
Who are some up and coming AAPI event professionals to watch?
Marie Watanabe, Group Sales at The LineUp at Wai Kai.
What's one piece of advice you would give to the next generation of AAPI event professionals?
Understand what lies beyond typical function rooms and how to provide a real wow experience at your meetings. For example, experience a destination that provides a natural component of historical significance through cultural practices and learn how to communicate that to attendees.
In light of the rise in hate crimes and discrimination against the AAPI community over the past few years, what can organizations and destinations do to help AAPI attendees feel safe and welcome at events?
Employing a respectful and mindful approach with attendees is integral in creating a safe and welcoming event. Practicing inclusion by welcoming the AAPI community to all facets of your destination's home provides an enriching experience and warm setting for AAPI attendees to participate and engage.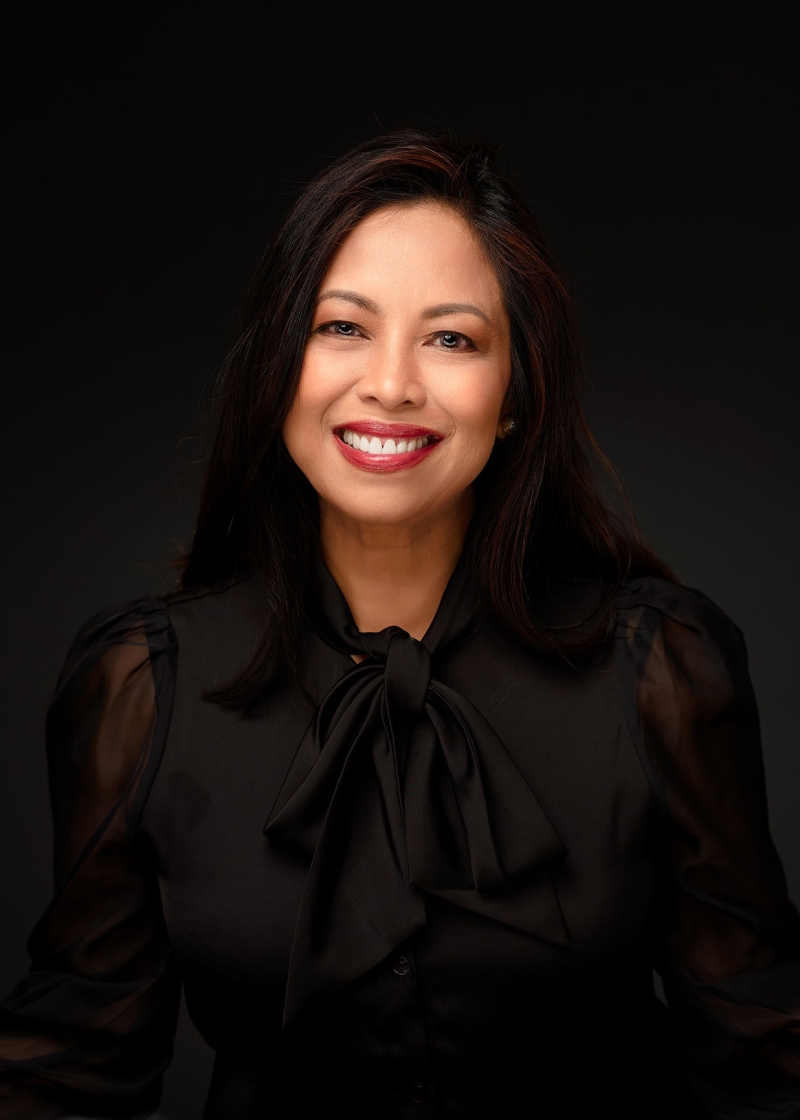 Manolita Moore, CEO, PetZONE360TM, COO of Simulocity
What's the best career advice you've received?
The best career advice I have received is to "act as if" you are already the person who you wish to be. If you can carry yourself with the level of confidence and competence to be in a future role, then others will also be able to envision you as that person. I have applied this advice in my professional life, and it has certainly been a key aspect of succeeding and overcoming the many challenges I've faced. Whenever I would get frustrated — and at times emotional — when I felt like I was discriminated against, overlooked and misunderstood, I would try to remember this advice and tell myself "this is just temporary," and "these are just necessary steps" to get me where I want to be. 

What advice would you give to the next generation of Asian American and Pacific Islanders in the industry?
Learn as many supporting roles as possible and understand what it takes to do those jobs. Knowing as much minutia about the various roles and skill sets that are involved in running a successful event only helps to empower you. I know from personal experience that learning many supporting roles from the ground up helped me to see not only the big picture but also to find and implement innovative solutions. As an Asian mom, my advice is to get your schooling first and foremost and never stop learning so you can complement your experience.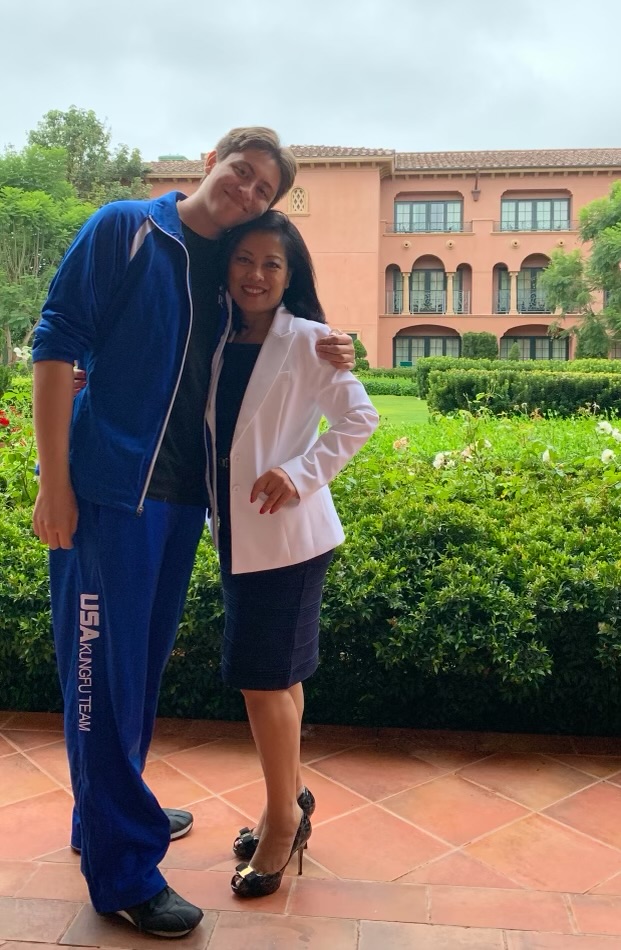 Who are some up and coming Asian American and Pacific Islander event professionals to watch?
My heart goes out to my son, Michael Moore Jr. He has grown up in the industry, starting from when he was an infant on-site at events to being on stage with the President of Bayer Animal Health when he was 10 years old hoping to be a future veterinarian at that time. He learned the magic behind the scenes by helping with setup/teardown and other pre- and post-event roles. Since that time, he has completed his associate degree in Convention and Event Management and is working toward his bachelor's degree — all while working full-time for large event companies, achieving a CEM (Certified Event Management) certification at the age of 21, and now working for GES in Las Vegas. I'm certainly biased but appropriately proud of his accomplishments.
Lisa Plummer Savas, Lori Tenny and Danica Tormohlen contributed to this story. 
Don't miss any event-related news: Sign up for our weekly e-newsletter HERE, listen to our latest podcast HERE and engage with us on Twitter, Facebook and LinkedIn!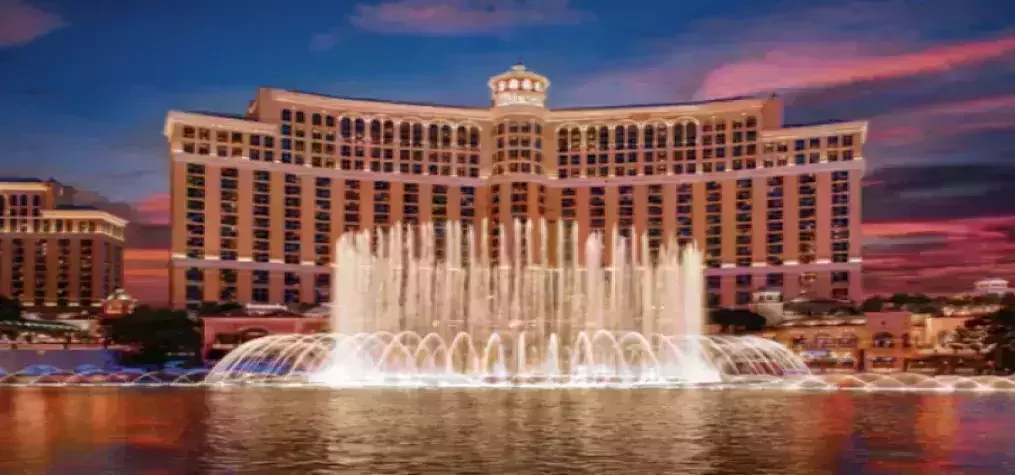 HERE, hosting responsible meetings and caring for our communities are top priorities. Through its 'Focused on What Matters: Embracing Humanity and Protecting the Planet' philosophy, MGM Resorts commits to creating a more sustainable future, while striving to make an impact in the lives of employees, guests, and the communities in which it operates. Water Stewardship Efforts MGM Resorts understands the importance of using water efficiently, especially in the desert destination of Las Vegas. Conserving water has always been part of the mission, but MGM Resorts has expanded its ambition into water stewardship. In 2022, MGM Resorts President and CEO Bill Hornbuckle signed the CEO Water Mandate—a UN Global Compact initiative mobilizing business leaders to advance water stewardship. MGM Resorts International was the first gaming company to take this important step. MGM Resorts replaced 200,000 square feet of real grass with drought-tolerant landscaping in Las Vegas. MGM Resorts pledges to reduce water withdrawal intensity by 33% by 2025 and by 35% by 2030. From 2007-2021, use of more than 5.6 billion gallons of water was avoided because of conservation efforts. Caring for One Another MGM Resorts' Food Donations Program collects and preserves unserved food from conventions held at MGM Resorts properties, then safely donates to food insecure people in the community. Since the program's launch in 2016, more than 3.7 million meals toward a 2025 goal of 5 million meals have been donated into the community. Donations include: Unserved perishable prepared foods from events Perishable unprepared food from MGM Resorts' kitchens Nonperishable food items from minibars and warehouses The collaboration with Southern Nevada's primary food bank, Three Square, has developed the infrastructure needed to safely collect, transport, and store food from MGM Resorts properties in Las Vegas, reducing food waste while serving the community. Fostering Diversity and Inclusion To MGM Resorts, a diverse and talented workforce is essential to success. By cultivating innovative strategies that consider multiple perspectives and viewpoints, the company creates an inclusive workplace culture that benefits its employees and community. MGM Resorts takes pride in being a welcoming home for veterans, individuals with disabilities, people from diverse backgrounds, LGBTQ+ community members, and more. This commitment to inclusion is reflected in the company's recruitment and hiring practices and its social responsibility initiatives. From the workplace to the community, MGM Resorts' commitment to diversity, equity and inclusion remains unwavering, and its efforts continue to create a more equitable and sustainable world for all. MGM Resorts understands its responsibility to contribute to the social and economic progress of the communities in which it operates. HERE, we embrace humanity.