Q&A: Six Questions with Industry Leader Craig Davis, President & CEO of VisitDallas
Even for someone like Craig Davis, who has been in the hospitality industry for more than three decades, this past year was unlike anything he had ever experienced. 
Davis began his tenure as President & CEO of VisitDallas in January 2020, right before the world shutdown. Prior to VisitDallas, since 2012, he served as President & CEO of VisitPittsburgh. During his 19-year career at VisitPittsburgh, Davis also served as Executive Director of Convention Sales and Vice President of Sales and Marketing. Davis' extensive background in the hospitality industry includes experience in marketing and sales at hotels in Pittsburgh, Chicago and Toronto. 

We spoke with him to learn a bit more about what makes Dallas a standout destination for events, as well as some of the best ways destinations can be prepared to move forward.
What makes Dallas unique from other destinations?
The people here – that's our unique identifier. Dallasites are warm and friendly people, particularly the folks who work the hospitality industry front lines. They are likely some of the first people that you'll encounter when you arrive to Dallas, whether it's someone helping you with luggage outside of the airport or greeting you at the front lobby of your hotel. Our locals make this city great.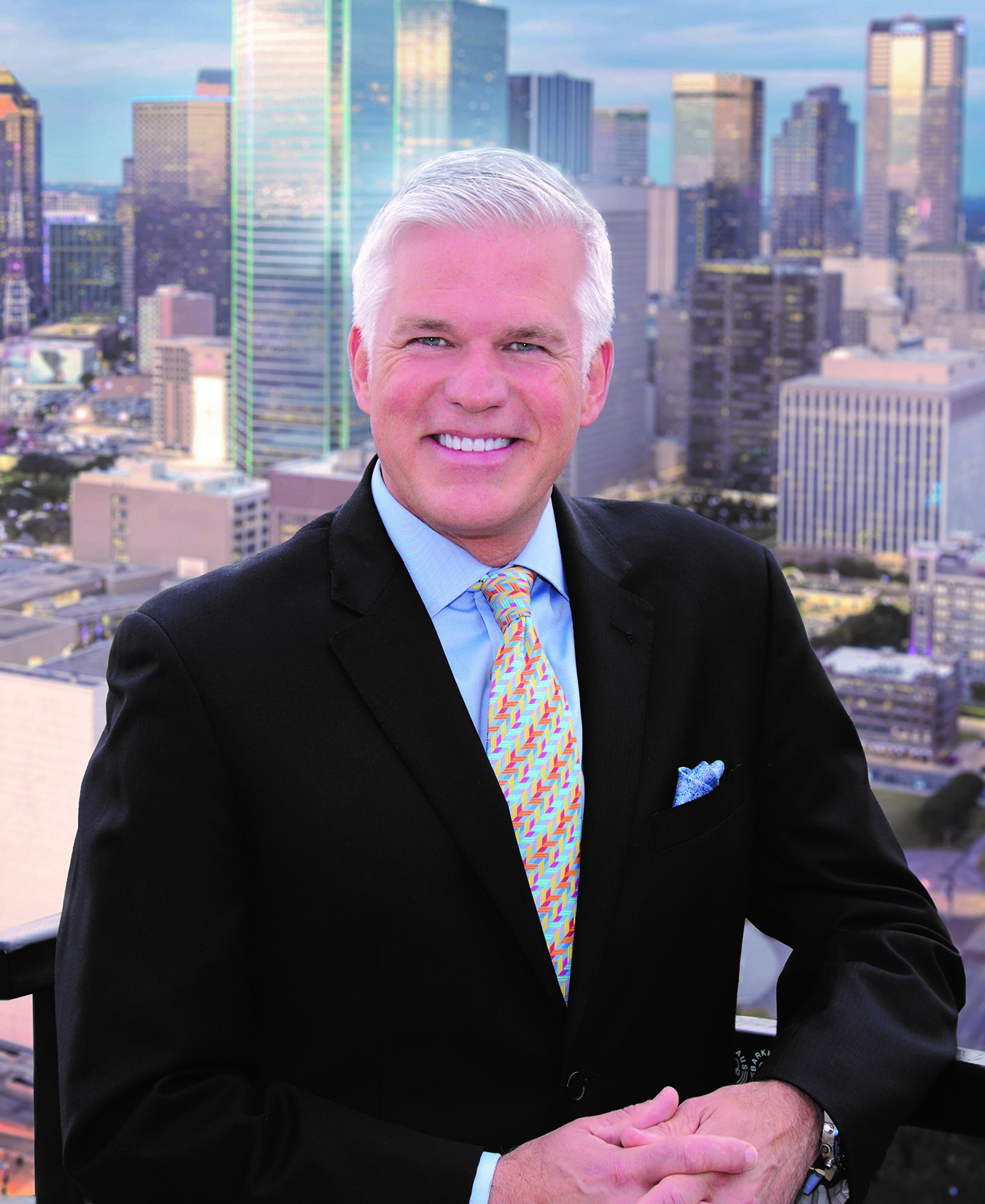 Why is Dallas great for meetings and those traveling here for conventions?
There are several reasons that come to mind. Kay Bailey Hutchison Convention Center Dallas has one of the largest footprints in the nation, and this alone makes it ideal for hosting both business meetings and sporting events.
Another is access to Dallas. We're located in the middle of the country, and our airports (DFW International Airport and Dallas Love Field) provide ideal access from anywhere in the country within four hours or less – perfect for travelers from all around the U.S. and the world.
And I can't answer this question without addressing some of the key attractors to Dallas: our weather is wonderful for a good portion of the year and provides ample opportunities to enjoy parks, patios and sunny days. Plus, our attractions and arts and culture offerings rank among the best in the nation.  You can truly experience a lot during your free time away from work.
How are you prepared as a destination to safely host visitors?
Our commitment to safety remains our number one priority, which is why we are continuing the implementation of the Global Biorisk Advisory Council (GBAC) STAR accreditation – the gold standard for cleaning and infection prevention protocols. Dallas led the nation by becoming the first destination to seek the accreditation designating Dallas hotels, airports and major venues as sanitary and safe. 
What has surprised you the most about Dallas?
Coming from Canada, I didn't think the culture of kindness could be any stronger than what I experienced growing up – and I was so wrong. Dallas – this city and its people – have blown me away with generosity and support. We've made so many close friends here in a very short time, and it really speaks to the culture of this city. Simply said, it's the way of life here!
A lot of things are looking up this year, with more people getting vaccinated and traveler sentiment on the rise. What are you looking forward to in the months ahead?
More than anything, I'm very excited to see my colleagues in the hospitality industry, particularly those who work in hotels and live events, returning to work. I know our partners in the live events world are ready to get back to work, and our industry will be stronger than ever. 
Tell us about one of your favorite Dallas experiences so far.
In the first few months living here, we were invited by Joanna Saint Angelo, the Executive Director at Sammons Center for the Arts, to experience an intimate performance of local jazz artists. We really got a taste of the Dallas arts scene that night and were so excited to experience the vast arts community in this city.  We met two couples at separate times that evening who have now become close friends. Those are the kinds of connections it's easy to make in Dallas.
Learn more at visitdallas.com.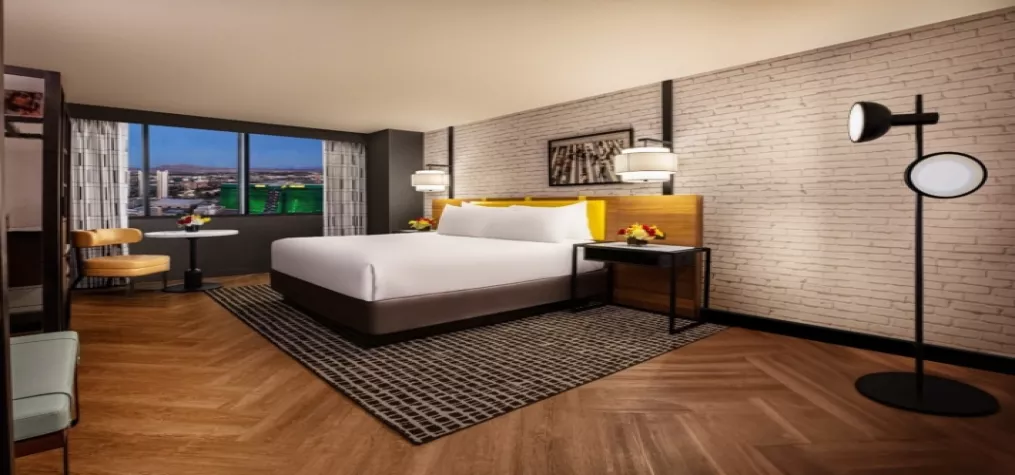 Just when it seems like Las Vegas can't get any bigger, brighter or more exciting for groups, MGM Resorts raises the bar again. The company continues to invest and innovate across its portfolio of Las Vegas resorts, with new attractions and upgraded experiences for attendees of all interests.  Remodeled Guest Rooms MGM Grand is the largest single hotel in the world with over 5,000 guest rooms and an 850,000-square-foot conference center. It is home to the newly remodeled MGM Grand Studio Tower—700 reimagined guest rooms with a fun mid-century vibe. Nearby, the iconic New York-New York Las Vegas Hotel & Casino recently completed a $63M redesign and remodel of its 1,830 guest rooms and 155 suites. Down the street, Bellagio Las Vegas is sporting renovated rooms in the Spa Tower with sunrise-inspired decor and luxurious soaking tubs in Premier King rooms after a $110-million transformation. Reinvented Luxury Experiences The Luxury Meetings District, made up of Bellagio Las Vegas, ARIA Resort & Casino, Vdara Hotel & Spa, The Cosmopolitan of Las Vegas, Park MGM and NoMad Las Vegas, is now more connected than ever before. A new interior walkway opened this October for a seamless attendee experience – connecting Vdara, Bellagio, and The Cosmopolitan of Las Vegas, guests can now walk from Park MGM to Bellagio in around 15 minutes. New on the scene in the Luxury Meetings District is Cathedrale at ARIA, TAO Group's upscale establishment specializing in exquisite French-Mediterranean cuisine offering elevated private dining experiences that opened in May. Heralded by World's Best 50 Restaurants, GQ and VOGUE, LPM at The Cosmopolitan of Las Vegas is opening this fall and will deliver its signature spontaneity and imaginative celebration of France's Mediterranean cuisine, art, and culture to the unique luxury resort in impeccable fashion.  A "New Wave  for Mandalay Bay A new wave of enhancements and experiences has arrived at Mandalay Bay Resort and Casino, including Flanker Kitchen + Sports Bar, an 8,445-square-foot restaurant that opened this June, perfect for pre- and post-game eats and drinks. Event planner's favorite, Chef Michael Mina's StripSteak, received a full renovation and now includes one of the largest private dining rooms on The Strip. Retro by Voltaggio debuts a one-year residency with a fun take on pop culture of the 80s and 90s with classic American dishes. An exciting addition planned for 2024 is Swingers, a 40,000-square-foot oasis of street food, miniature golf and art at Mandalay Bay. Most exciting for meeting planners, the 2.1 million-square-foot Mandalay Bay Convention Center  is undergoing a complete refresh, with lightened space, added eye-catching art, and improved technology infrastructure for even more flexible space. Energy-efficient digital signage now leads the way with faster internet speeds and new AV options. From renovated guest rooms and meeting spaces to celebrated dining options and dedicated teams, MGM Resorts is dedicated to delivering exceptional and innovative meeting experiences.