Straight Talk: IMEX's Carina Bauer on Human Nature, Mental Health, Sustainability and DEI
April 21, 2023
IMEX Group has long been at the forefront of championing important industry topics such as mental health and well-being, sustainability, and diversity, equity and inclusion (DEI), all of which it has become a model for with its two annual shows in Frankfurt and Las Vegas, as well as numerous other initiatives throughout the year.
We checked in with Carina Bauer, CEO of IMEX Group, to get her thoughts and insights on these pertinent industry topics, as well as the group's 2023 Talking Point: "Human Nature," which embraces all of them.
Every year, the Talking Point provides a framework for educational programming at each IMEX show and for the experience design team, as well as a theme for exhibitors to adopt if they wish.
Why did IMEX Group choose Human Nature as the Talking Point for this year?
Never have we been more aware of our vulnerabilities and responsibilities as humans. Our intention with Human Nature is to encourage everyone in the global meetings, events and incentive travel industry to recognize, understand and celebrate all that's good about being human, particularly human diversity.

As we navigate our way through a tough business climate and build our Net Zero [Carbon Events] roadmap, 2023 presents a chance to regenerate. We believe meetings and business events have a vital part to play in resetting our world for the better, and this new Talking Point invites everyone to show up in a positive, collaborative way.
Our team has worked with partners to design a show that focuses on many aspects of human nature, tapping into innate and learned behaviors; our diverse needs and goals; what makes us healthy; what inspires us; what makes face-to-face human connections vital; how we learn and how we remember. The result will be a show that delivers an elevated experience for all — one that's purposeful yet firmly centered on making business enjoyable and productive.
Attendee well-being has always been a key aspect of IMEX shows, and at IMEX America last year, you had the Listening Lab with two therapists to help attendees improve their communication skills as well as talk through any personal issues. Why is that so important right now, and what are your overarching thoughts on mental health in the events industry?
Our industry really went through a lot of trauma over the past few years, and yes, we're coming back, and everybody's excited about that. But they're also now overworked and very busy and understaffed, and there's a lot still going on. We wanted to recognize that by offering more than just a quiet space but actually offering people the chance to have one-to-one coaching and therapy sessions.
The industry is really recognizing that [mental health and well-being] is something we should talk about, and we also need to look at how we design the events that we produce — giving time for yoga or meditation, giving quiet detox spaces — because this isn't just confined to our industry. It's permeating every industry and all generations. For me personally, one of the reasons we brought the Listening Lab to the show is because I did business coaching through the pandemic, and that really helped me. It also gave me a new appreciation of how valuable that was during that time. I really looked forward to that one hour a week, and it made me see the power of great communication skills and being a better coach.
IMEX has received so many accolades and awards for its sustainability initiatives. What do you think makes your organization such a great sustainability model for the industry?
The reason we are in the place we are is that we've been focused on sustainability for the past decade. The way we've approached it is to build upon what we are doing each year, and that has been key. It's such a broad topic, and it touches everything. It's hard to just say, "Okay, we're going to be sustainable now." You have to be quite thoughtful about what you're doing and sort of take baby steps and then build upon those things.
Over the past decade, another thing that has been very important for us is working with external consultants. They're experts, and they give us the resources to talk to all the suppliers and push them for the right products that will have the most sustainable impact. And they've helped us set our own goals and objectives each year, and they measure our impact each year. Then internally, we developed a "green squad" that's made up of volunteers from across the business, and we've empowered them to really get things done. We focus a lot on waste, and that's why we've been able to become a zero-waste show. We also focus on energy usage, water usage and things of that nature.
Now we're much more focused on measuring our carbon impact and then taking deliberate steps to reduce that over the coming years, and we signed the pledge for the Net Zero Carbon Events industry initiative. We're doing a lot of measurement and setting benchmarks from our Frankfurt and Las Vegas shows this year and then developing a plan over the next few years to eventually run the shows down to net zero.
We look at sustainability quite holistically. We're looking at corporate social responsibility and the charitable organizations that we partner with in the city and the impact we have, and then the education as well, so it's broad spectrum. We're walking the walk but also helping other people to do that too.
I think overall, people have to get ahead of the game in terms of sustainability because corporations that are being measured on this will not put on events that aren't sustainable or work with venues or destinations that can't help them to run events that are sustainable. That is coming down the line and not fully there today, but I don't think that it will be long.
DEI continues to be a huge priority in the events industry and beyond. What do you think makes IMEX a frontrunner when it comes to championing DEI?
It's similar to what we've done for sustainability. We set up a DEI squad internally, we've given them a lot of empowerment to suggest changes, and as a result, we've become really cognizant and aware of it throughout the business. For example, they've created an inclusive language guide that our team has been trained in. We've had speakers come to train our team, and we focused on things like bathroom policies, but also we've now extended this to think about equity and inclusion in all its forms. We've focused a lot on accessibility. So how accessible are our events, our website and our app?
We haven't cracked all these things, but we are focused on DEI in a number of different areas. It's part of our internal strategy not something we do on the side. These things take a few years, but slowly, everybody in the organization starts to think about sustainability and DEI as a part of the natural course of doing business. It makes a massive difference because it can't just be one person on the side making sure that you've got the right gender split for your speakers, which is important, but it's not enough.
What can event professionals can do to foster more diversity, equity and inclusion in the industry?
Initially looking at the optics of what they're doing is important. Having diverse speakers and panels is the most obvious, quickest way you can make change, but I think you could also look at your terms and conditions of attendance, for example. Look at the language that you utilize in your marketing and the imagery. Once you have done those things, you can start looking at how you train your staff, really embedding it into each element of what you do in a more natural way. But that does take time.
Don't miss any event-related news: Sign up for our weekly e-newsletter HERE, listen to our latest podcast HERE and engage with us on Twitter, Facebook and LinkedIn!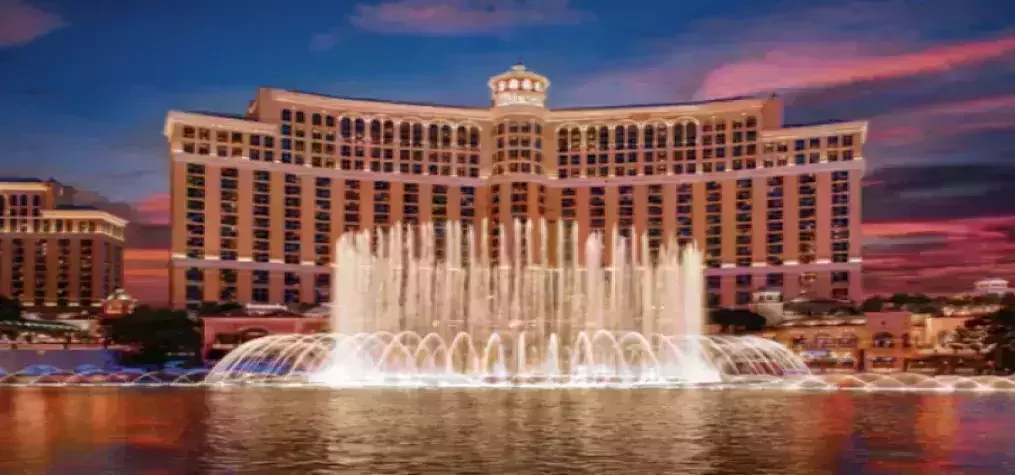 HERE, hosting responsible meetings and caring for our communities are top priorities. Through its 'Focused on What Matters: Embracing Humanity and Protecting the Planet' philosophy, MGM Resorts commits to creating a more sustainable future, while striving to make an impact in the lives of employees, guests, and the communities in which it operates. Water Stewardship Efforts MGM Resorts understands the importance of using water efficiently, especially in the desert destination of Las Vegas. Conserving water has always been part of the mission, but MGM Resorts has expanded its ambition into water stewardship. In 2022, MGM Resorts President and CEO Bill Hornbuckle signed the CEO Water Mandate—a UN Global Compact initiative mobilizing business leaders to advance water stewardship. MGM Resorts International was the first gaming company to take this important step. MGM Resorts replaced 200,000 square feet of real grass with drought-tolerant landscaping in Las Vegas. MGM Resorts pledges to reduce water withdrawal intensity by 33% by 2025 and by 35% by 2030. From 2007-2021, use of more than 5.6 billion gallons of water was avoided because of conservation efforts. Caring for One Another MGM Resorts' Food Donations Program collects and preserves unserved food from conventions held at MGM Resorts properties, then safely donates to food insecure people in the community. Since the program's launch in 2016, more than 3.7 million meals toward a 2025 goal of 5 million meals have been donated into the community. Donations include: Unserved perishable prepared foods from events Perishable unprepared food from MGM Resorts' kitchens Nonperishable food items from minibars and warehouses The collaboration with Southern Nevada's primary food bank, Three Square, has developed the infrastructure needed to safely collect, transport, and store food from MGM Resorts properties in Las Vegas, reducing food waste while serving the community. Fostering Diversity and Inclusion To MGM Resorts, a diverse and talented workforce is essential to success. By cultivating innovative strategies that consider multiple perspectives and viewpoints, the company creates an inclusive workplace culture that benefits its employees and community. MGM Resorts takes pride in being a welcoming home for veterans, individuals with disabilities, people from diverse backgrounds, LGBTQ+ community members, and more. This commitment to inclusion is reflected in the company's recruitment and hiring practices and its social responsibility initiatives. From the workplace to the community, MGM Resorts' commitment to diversity, equity and inclusion remains unwavering, and its efforts continue to create a more equitable and sustainable world for all. MGM Resorts understands its responsibility to contribute to the social and economic progress of the communities in which it operates. HERE, we embrace humanity.