Dear Exhibitors – Attendees Would Like to See You at Shows
October 31, 2021
As the trade show industry started coming back to life over the summer and everyone collectively held their breaths hoping beyond hope that the attendees would show up – something very unexpected happened.
The attendees arrived in force – ready to buy and in good numbers – but what actually was missing in a lot of cases were the exhibitors.
We all know marketing budgets were slashed and the uncertainty around whether attendees would be at a show or not, along with some corporate travel bans, all are reasons exhibitors may not have been on the floor.
But – we need to help them understand what they are really missing out on, so they don't continue to make the mistake of waiting on the sidelines.
For example, I was speaking with a venue manager recently who told me an interesting story about a show that's in his building.
It's a show that brings in a big group of product manufacturers in a specific retail sector and the attendees are owners of stores from the entire region who place annual orders.
The average exhibitor can book several million dollars in orders at the show, especially since many of the stores did not have the opportunity to check out products firsthand and buy them in the past 18 months.
The venue manager told me there were some exhibitors who didn't come this year and others who were on hand had a great show and  told him:  'There is no way to replace that kind of money just making sales calls one by one.'
I completely agree and heard the same sentiment from an exhibitor at Tarsus Group's Offprice show that ran in early August in Las Vegas.
The team that runs that show were nervous about how many attendees were going to be there. The doors opened, and the attendees showed up – in fact, more than 85% from the prior show in a non-pandemic time.
However, about half the exhibitors decided not to take a chance on the show.
As a result, though, the exhibitors who were there had a GREAT show since the attendees onsite were very motivated buyers and placed good orders.
In fact, one of the exhibitors told me it was 'the best show he's ever had' and called a friend of his who usually exhibits at the show in front of me and told him – 'You are really missing out!'
According to a recent survey conducted by Explori for UFI's "Global Recovery Insights 2021" report, businesses queried have been unable to replicate the value of trade shows.
Sixty-six percent said they had 'reduced networking opportunities'; 51% said their brand exposure still was being impacted; and 44% said they still had overall fewer leads being generated.
In the same survey, 72% of existing visitors said they plan to attend trade shows with the same or increased frequency in the future; 16% say they plan to attend much more frequently in the future; while only 4% of respondents fell into this category back in 2018.
In other words, the attendees may be signing up later than usual, so shows may not be able to tell exhibitors how many people exactly are going to be there several months out, but the attendees ARE coming, and they ARE buying - so don't miss out!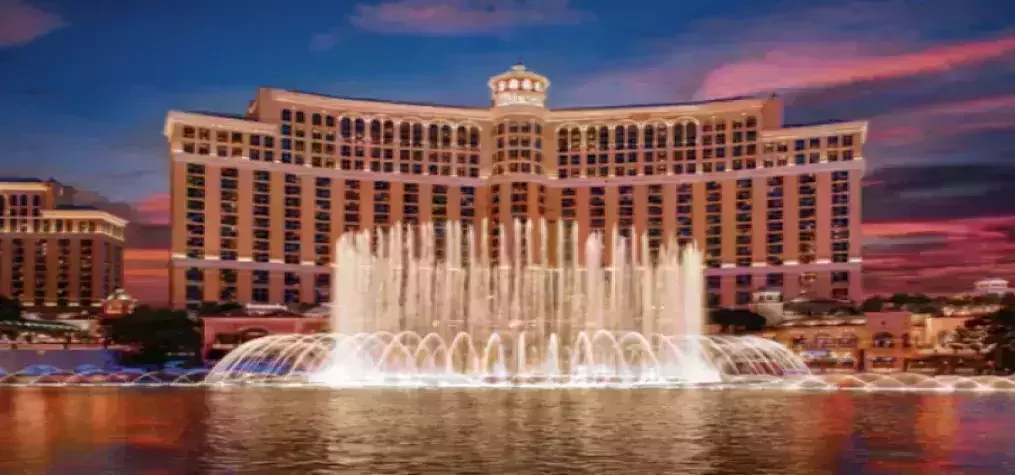 HERE, hosting responsible meetings and caring for our communities are top priorities. Through its 'Focused on What Matters: Embracing Humanity and Protecting the Planet' philosophy, MGM Resorts commits to creating a more sustainable future, while striving to make an impact in the lives of employees, guests, and the communities in which it operates. Water Stewardship Efforts MGM Resorts understands the importance of using water efficiently, especially in the desert destination of Las Vegas. Conserving water has always been part of the mission, but MGM Resorts has expanded its ambition into water stewardship. In 2022, MGM Resorts President and CEO Bill Hornbuckle signed the CEO Water Mandate—a UN Global Compact initiative mobilizing business leaders to advance water stewardship. MGM Resorts International was the first gaming company to take this important step. MGM Resorts replaced 200,000 square feet of real grass with drought-tolerant landscaping in Las Vegas. MGM Resorts pledges to reduce water withdrawal intensity by 33% by 2025 and by 35% by 2030. From 2007-2021, use of more than 5.6 billion gallons of water was avoided because of conservation efforts. Caring for One Another MGM Resorts' Food Donations Program collects and preserves unserved food from conventions held at MGM Resorts properties, then safely donates to food insecure people in the community. Since the program's launch in 2016, more than 3.7 million meals toward a 2025 goal of 5 million meals have been donated into the community. Donations include: Unserved perishable prepared foods from events Perishable unprepared food from MGM Resorts' kitchens Nonperishable food items from minibars and warehouses The collaboration with Southern Nevada's primary food bank, Three Square, has developed the infrastructure needed to safely collect, transport, and store food from MGM Resorts properties in Las Vegas, reducing food waste while serving the community. Fostering Diversity and Inclusion To MGM Resorts, a diverse and talented workforce is essential to success. By cultivating innovative strategies that consider multiple perspectives and viewpoints, the company creates an inclusive workplace culture that benefits its employees and community. MGM Resorts takes pride in being a welcoming home for veterans, individuals with disabilities, people from diverse backgrounds, LGBTQ+ community members, and more. This commitment to inclusion is reflected in the company's recruitment and hiring practices and its social responsibility initiatives. From the workplace to the community, MGM Resorts' commitment to diversity, equity and inclusion remains unwavering, and its efforts continue to create a more equitable and sustainable world for all. MGM Resorts understands its responsibility to contribute to the social and economic progress of the communities in which it operates. HERE, we embrace humanity.