Keynotes, educational sessions, breakouts, evening networking events, sleep, rinse and repeat.
Conferences haven't changed very much in...
TSNN TECH CORNER NEWS
Is your event website failing to generate enough repeat visits and continued engagement from your website visitors? If the answer is yes, chances are that the website is not providing them with the compelling interactive content and engaging experience that would give them a reason to stick around and keep coming back periodically to check what's new.
... <![CDATA[]]>More<![CDATA[]]>
Read more tech news at <![CDATA[]]>TSNN TechCorner...<![CDATA[]]>
.
Sponsored Exclusively by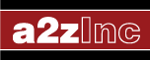 DESTINATION HIGHLIGHT
Vegas Means Business
When planners come to Las Vegas they will find new excitement whichever way they go. The attractiveness of Vegas generates strong attendance for meetings. On average, attendance increases eight percent when conventions rotate into Vegas. It also delivers when a meeting calls for something extraordinary
<![CDATA[]]>Learn More ><![CDATA[]]>
LATEST BLOG POSTS
Some of the most innovative and influential ideas for brand experiences come when people with diverse perspectives come together. We believe in "<![CDATA[]]>...
Partner Voices
Conventions Are Better In Schaumburg
Schaumburg Convention Center – Far From Ordinary
The Schaumburg Convention Center is the powerhouse meeting facility in the Midwest with abundant free parking. This sophisticated 100,000 square foot state-of-the-art Convention Center features pillar-free space, 30-foot ceilings, 120 feet of covered dock space and Wi-Fi access through-out. Adjacent is an additional 48,000 square feet of meeting space including a 27,500 square-foot ballroom. It's the perfect combination of high-tech performance and total travel convenience.