Post-Event Marketing – A Valuable Tool for Next Year's Show
January 25, 2015
You've just wrapped up your show and it was a huge success: your attendance numbers were up, your attendees gave you positive feedback, several of your exhibitors have already re-signed for next year and your staff is enthused. Now what?
The critical time to start garnering interest for next year's event is during and immediately following your current event while the enthusiasm is fresh. The key is to create ways to connect with attendees throughout the year to extend the life of the interest generated by the show.
Here are 5 marketing tactics to include in the creation of your successful post-event marketing plan:
1. Provide Attendees with a Post-Event Exhibit Tracker
Send a post-event email to all attendees who visited exhibitor's booths on the show floor and had their badge scanned.
Include in the email: a complete listing of each exhibitor name and booth where the attendee's badge was scanned, the exhibitor's contact information, and a link to the exhibitor's website.
Today's empowered consumers also want an opportunity to influence future product enhancements and offerings. They want to meet with staff, designers or management who can listen to needs and influence the process that translates feedback into future offerings.
(Source: CEIR Report: Exhibition Floor Interaction: What Attendees Want)
2. Design a Post-Registration Site for Exhibitors
Provide your exhibitors with their own post-registration site to look up which registrants they invited that were verified and attended the show.
This resource provides exhibitors with the ability to follow up, and also gives them the opportunity to market to attendees who used the exhibitor's online invitation link but did not visit their booth.
3. Utilize QR Codes
Post QR Codes on your current event's signage and follow-up materials with a link for attendees to sign up to receive an email when registration for the next year's event opens.
4. Update Social Media
Keep the conversation going about your show by engaging your attendees in a discussion about the educational sessions, speakers and show floor.
Share event content. Highlight speakers and sessions. The more content you have, the more interaction you generate.
Attendees want information they can digest later. There is always so much to see and do at an exhibition that a constant challenge for attendees is simply keeping up with what they learned. Collecting information for later reading is still an important aspect of exhibitions.
(Source: CEIR Report: Exhibition Floor Interaction: What Attendees Want)
5. Create Videos
Don't underestimate the power of videos. Create and post videos of the show on your website to continue and extend the excitement surrounding your event.
Use customer testimonials in your videos to promote the value of your show.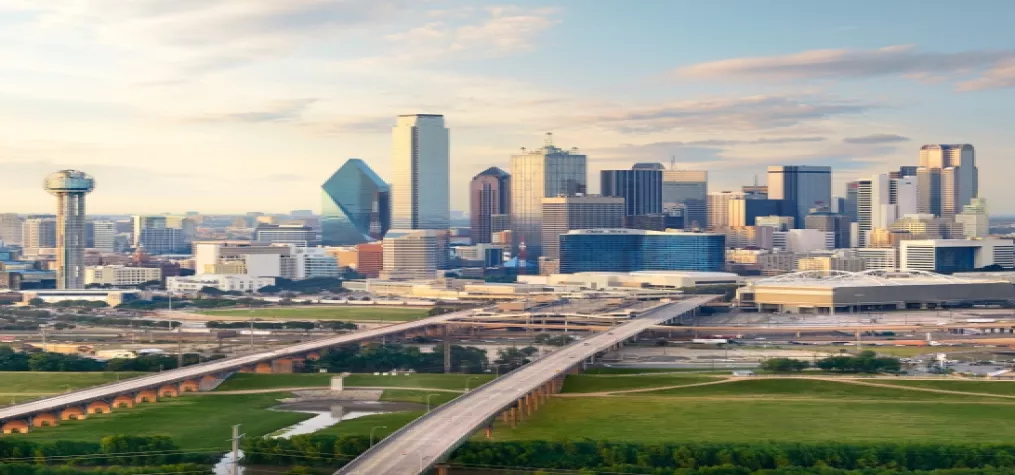 Dallas already boasts 35,000 hotel rooms, award-winning global cuisine, and a walkable downtown. But we are just getting started. Visit Dallas is thrilled to announce that the city of Dallas is doubling down with a massive new convention center and entertainment district. Featuring 800,000 square feet of exhibit area, 260,000 square feet of meeting rooms, and 170,000 square feet of ballroom. The center will connect business travelers with dining and shopping options in the popular Cedars District means more places to get down to business, and even more ways to unwind. "Dallas is already a great meetings and conventions destination, with the accessibility of two major airports, affordable labor, and an outstanding hotel product," said D. Bradley Kent, Visit Dallas senior vice president and chief sales officer. "The new center and Convention Center District will enhance Dallas' competitive position and are exactly what our customers' need and have been asking for." What's New – AT&T Discovery District Located in the heart of Downtown Dallas, this new district on the AT&T corporate campus is tailor-made for groups of all sizes. It boasts a multi-sensory experience, including outdoor event space, the AT&T Theater, and multiple dining outlets including JAXON Beer Garden and The Exchange, a bustling food hall. Hotels Coming Soon Names like the JW Marriott (Downtown), lnterContinental Dallas (Uptown), and Hotel Swexan (Uptown) are adding luxury amenities and bountiful event spaces. The projects will debut in 2023 and beyond. JW Marriott This new, 15-story, 283-room hotel will open in the heart of the city's downtown Arts District this year. The property features a 25,000-square-foot grand ballroom, as well as a spa, restaurant, lobby bar, fitness center, and a rooftop pool deck and bar. InterContinental Dallas  Located in Cityplace Tower in Uptown, InterContinental Dallas will feature sweeping panoramic views of the Dallas skyline. Guests will enjoy spacious, high-end rooms and amenities, including more than 21,000 square feet of event space.   Hotel Swexan Hotel Swexan, a new, 22-story luxury property, is rising in Uptown's Harwood District and will make its mark on the Dallas skyline. Opening this year, it is a sculptural building with cantilevered upper floors, as well as a 75-foot rooftop infinity-edge swimming pool and a hidden underground lounge.