How To Know If An Industry Event Is Right For You
December 9, 2020
Being part of an event, whether virtual or in-person, takes energy, time, money and resources, and some businesses struggle with deciding if a show is a good fit or even the right decision at all. 
Use these tips to figure out what kind of industry event is right for you, how and where to look for them and why they are crucial.
Do You Share The Same Target Audience?
When you hear about an upcoming function, you can browse through their marketing materials and website to find out further details. Of course, you'll want to consider facts like when it is taking place, but your main concern should be the target audience. 
If you have created a new gadget for listening to music, you don't want to go to a health fair. If you are in the construction business, you don't want to attend a conference for advertising professionals. Sometimes, it is not so black and white, though, so look at the fine print, the about section and the call to action to make sure your target customer/client will be participating.
Is It In Your Budget?
Money is an important topic to consider, no matter what your business does, and it is a big factor in nearly every single decision, including here. After finding an event that looks interesting, check out the associated costs; there could be an entry fee, there may be advertising opportunities, and there are sometimes things like a booth, swag, business cards, hotels and travel tickets, as well. 
With the large number of trade shows and conferences that exist, there is bound to be something that works with your budget. Just weigh the pros and cons so that you are not missing out on something or blowing everything on one day.
Are Your Competitors Involved?
Another good way to determine if something is a good fit is to see if your competitors are involved. Whether it is a fair, a networking event, a party or a sponsorship opportunity, it is a good way to get in front of interested people, as you spread awareness and drum up business. And if those with similar product(s)/service(s) are somewhere, then there is a good chance that you need to be there, too!
How and Where To Find Events
In today's tech-driven world, the internet is a wonderful tool for researching industry events. On a similar note, you can reach out to organizations directly, ask to be on mailing/emailing lists or in social media groups and talk to peers and colleagues to find more options.
Why Be Involved?
You know what to consider when searching for events. You have some ideas on where to find out about them. But why should you care? There are lots of reasons!
Industry functions allow you to mix and mingle (whether face-to-face or virtually) with like-minded professionals. You can check out the competition, you could meet a new employee or investor, and you will make connections that could turn into beneficial ones or even beautiful friendships. They get you in front of a crowd, as you appeal to fans and followers and can provide insight that increases your credibility and shows your thought leadership.
Similarly, you can learn from others at these functions; your team can attend lectures and seminars that equip you all with further tools, resources and education. And the main reason to be involved is for brand awareness and business! You can be active online and advertise out in the world, but these targeted and in-depth interactions are huge.
Don't miss any event-related news: Sign up for our weekly e-newsletter HERE and engage with us on Twitter, Facebook, LinkedIn and Instagram!
Partner Voices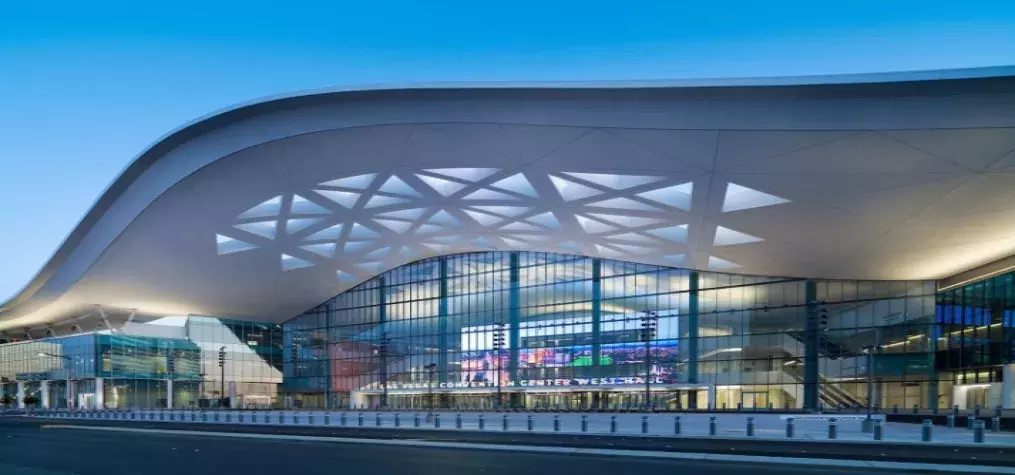 From mind-blowing architecture to cutting-edge technology, Las Vegas is showing its commitment to delivering world-class attendee experiences with over $4.5 billion investment in new landmarks, hotel additions, and updates to existing venues taking place in 2023 and beyond.