Have You "Walked a Mile" in Your Attendees' Shoes?
September 21, 2017
Registration vendors and show management work together all year making decisions to maximize their show's impact on attendees and exhibitors. How can you determine if your decisions reflect the needs, experiences and challenges of attendees?
Attending an event and taking the time to "walk in your attendees' shoes" provides an amazing perspective and insight into their experience. I have learned more from time spent onsite than I could ever learn while sitting in my office.
Observation No. 1: Get Your Badge and Go
There is one common goal with all attendees and exhibitors: the desire to move through registration quickly. Offering alternative registration check-in options makes the event experience more enjoyable and maximizes time spent on the show floor or attending sessions.
Options that I've seen work well include satellite check-in at hotels, airports and baggage claim areas; self-service kiosks and mobile check-in devices set up around the show hall.
Here are some of my recent experiences at events I've attended:
When I landed at the airport, badge pick-up was available in baggage claim. This was a great convenience and time saver, especially because I arrived the day of the show. By the time I picked up my bag, my badge was in hand.
An alternate check-in area was set up in a separate building located at the convention center shuttle area. This allowed me to conveniently check-in, grab my badge and go right into the show in less than a minute.
After checking into the hotel, I received an email stating that my badge was ready. I was able to pick up my badge in the hotel lobby and go right into the show when I arrived.
Recently, I was taking the shuttle bus from the host hotel to the convention center. On the bus, check-in was available and my badge was waiting when the bus dropped me off.
Observation No. 2: Create Memories
Today, events are all about creating memories. You want attendees to leave with a distinct positive impression of the show. Walking around the registration areas and show floors, I learned a lot about having a positive onsite experience.
At most shows, temps are the first people who interact with your attendees onsite. Making temps an extension of your event staff makes a huge difference. Select the most upbeat and friendliest temps to greet attendees. I happened to be onsite and saw a rush of attendees all arrive at once. One of the temps observed this and started efficiently directing traffic to keep the lines moving and reduce any frustration on the part of the attendees.
Experiential marketing at tradeshows is very popular right now. Create a memory by bringing your brand to life. Attendees crave experiences over transactions and love a cool, interactive onsite experience. When onsite recently, I saw some great interactive experiences: an interactive map highlighting the volume of participants for locations worldwide, a photo booth and a coloring wall. Show managers benefit when the experiences go viral, turning your audience into brand advocates. Providing your attendees with experiences during the show is very powerful.
Networking is a primary reason many people attend tradeshows and conferences. Having the ability to talk to peers and learn about their experiences is a very valuable tool. By using an event app recently, I scanned another attendee's badge and then we stayed in contact after the event. At another show, tables and chairs were set up at the charging station, which made networking so easy.
Our industry is based on the value of face-to-face interactions. Taking the time to walk in an attendee's shoes opened my eyes to seeing the show from a unique perspective. There is no better place to gain a fresh perspective and learn what attendees need than through a first-hand onsite experience.
​​​​​​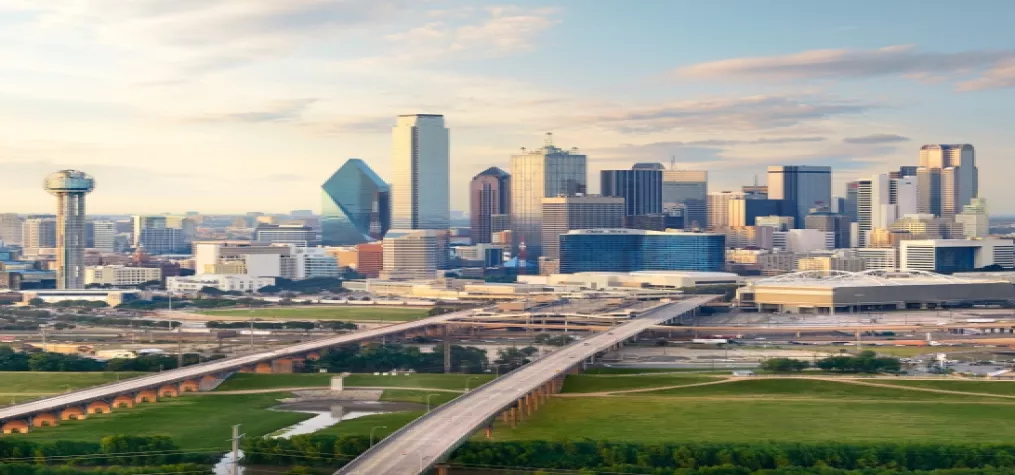 Dallas already boasts 35,000 hotel rooms, award-winning global cuisine, and a walkable downtown. But we are just getting started. Visit Dallas is thrilled to announce that the city of Dallas is doubling down with a massive new convention center and entertainment district. Featuring 800,000 square feet of exhibit area, 260,000 square feet of meeting rooms, and 170,000 square feet of ballroom. The center will connect business travelers with dining and shopping options in the popular Cedars District means more places to get down to business, and even more ways to unwind. "Dallas is already a great meetings and conventions destination, with the accessibility of two major airports, affordable labor, and an outstanding hotel product," said D. Bradley Kent, Visit Dallas senior vice president and chief sales officer. "The new center and Convention Center District will enhance Dallas' competitive position and are exactly what our customers' need and have been asking for." What's New – AT&T Discovery District Located in the heart of Downtown Dallas, this new district on the AT&T corporate campus is tailor-made for groups of all sizes. It boasts a multi-sensory experience, including outdoor event space, the AT&T Theater, and multiple dining outlets including JAXON Beer Garden and The Exchange, a bustling food hall. Hotels Coming Soon Names like the JW Marriott (Downtown), lnterContinental Dallas (Uptown), and Hotel Swexan (Uptown) are adding luxury amenities and bountiful event spaces. The projects will debut in 2023 and beyond. JW Marriott This new, 15-story, 283-room hotel will open in the heart of the city's downtown Arts District this year. The property features a 25,000-square-foot grand ballroom, as well as a spa, restaurant, lobby bar, fitness center, and a rooftop pool deck and bar. InterContinental Dallas  Located in Cityplace Tower in Uptown, InterContinental Dallas will feature sweeping panoramic views of the Dallas skyline. Guests will enjoy spacious, high-end rooms and amenities, including more than 21,000 square feet of event space.   Hotel Swexan Hotel Swexan, a new, 22-story luxury property, is rising in Uptown's Harwood District and will make its mark on the Dallas skyline. Opening this year, it is a sculptural building with cantilevered upper floors, as well as a 75-foot rooftop infinity-edge swimming pool and a hidden underground lounge.