Here, Inspiration Is Sustainable and Spectacular

Every day, MGM Resorts hosts organizations and individuals from around the world with a diverse array of business purposes, needs and expectations. But they all have one thing in common—a host committed to making their meetings sustainable and unforgettable through close partnership and responsible meeting practices.
Harnessing the Sun
Meetings at MGM Resorts are predominantly powered by the sun, thanks to its innovative 100-megawatt solar array. As the largest directly sourced renewable electricity project in the hospitality industry, the solar array features 323,000 panels and produces up to 100% of MGM Resorts' daytime power needs in Las Vegas.* Built in 2021, the solar array reduces the carbon footprint of meetings—and all of MGM Resorts—while still delivering an enlightening and electrifying guest experience.
Leading Water Stewardship
Knowing water is essential to operations, guests and employees, MGM Resorts has long employed various conservation measures and has doubled down on its commitment in recent years to become a leading corporate water steward. In 2022, MGM Resorts President and CEO Bill Hornbuckle signed the CEO Water Mandate, a United National Global Compact, becoming the first gaming company to endorse the initiative. The company replaced more than 200,000 square feet of real grass with drought-tolerant landscaping in Las Vegas and pledged to reduce water use by 33% by 2025 and by 35% by 2030. Between 2007 and 2022, MGM Resorts saved more than 6 billion gallons of water through water conservation.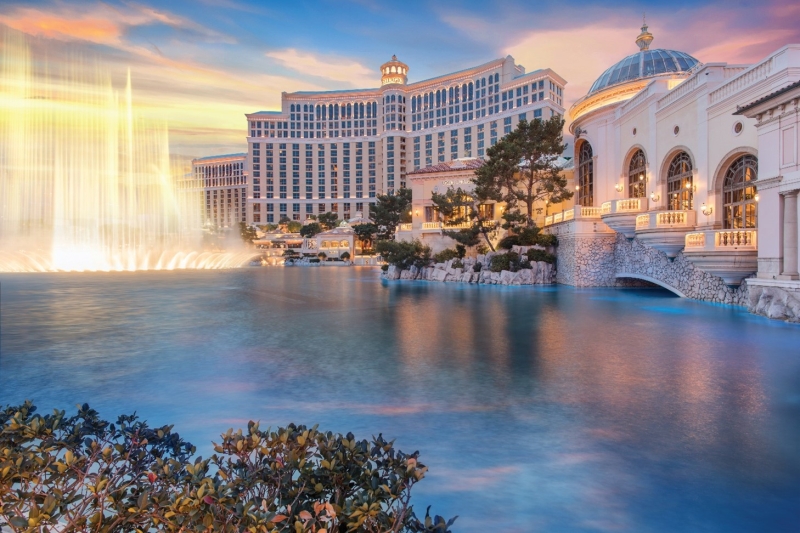 Fostering Diversity, Equity & Inclusion
MGM Resorts serves a world of diverse people, perspectives and experiences by cultivating a workforce culture that embraces all of humanity. From mindful recruitment and hiring practices to meaningful social responsibility initiatives, MGM Resorts is a welcoming and inclusive space for veterans, individuals with disabilities, people from diverse backgrounds, LGBTQ+ community members and more. The company's commitment to supplier diversity drives innovation by extending competitive opportunities to local and diverse-owned suppliers, while the MGM Resorts Supplier Diversity Mentorship Program provides diverse-owned businesses tools and resources to enhance and grow their businesses.
Paying it Forward
MGM Resorts knows that great companies must serve the greater good. That's why paying it forward is part of its approach to meetings and events. Through the Feeding Forward Program, MGM Resorts collects and preserves unserved and untouched food from conventions held at its properties, then safely donates to food-insecure people through a partnership with Three Square, Southern Nevada's primary food bank. Since 2016, MGM Resorts has donated more than 3.7 million meals, with a goal of 5 million meal donations by 2025. Donations include unserved perishable prepared foods from events, perishable unprepared food from MGM Resorts' kitchens and nonperishable food items from minibars and warehouses.
From world-class venues and experiences to industry leading responsible meeting practices, MGM Resorts is proud to host meaningful and sustainable events.
*Not including The Cosmopolitan of Las Vegas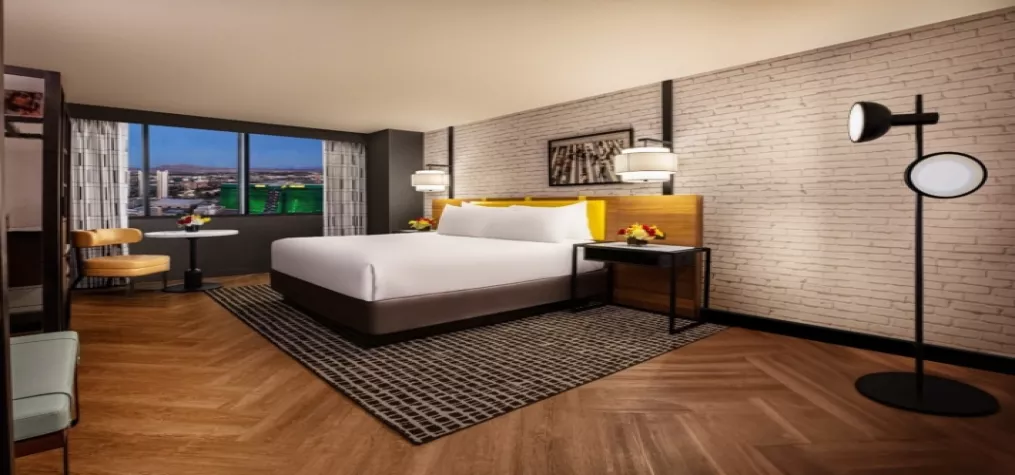 Just when it seems like Las Vegas can't get any bigger, brighter or more exciting for groups, MGM Resorts raises the bar again. The company continues to invest and innovate across its portfolio of Las Vegas resorts, with new attractions and upgraded experiences for attendees of all interests.  Remodeled Guest Rooms MGM Grand is the largest single hotel in the world with over 5,000 guest rooms and an 850,000-square-foot conference center. It is home to the newly remodeled MGM Grand Studio Tower—700 reimagined guest rooms with a fun mid-century vibe. Nearby, the iconic New York-New York Las Vegas Hotel & Casino recently completed a $63M redesign and remodel of its 1,830 guest rooms and 155 suites. Down the street, Bellagio Las Vegas is sporting renovated rooms in the Spa Tower with sunrise-inspired decor and luxurious soaking tubs in Premier King rooms after a $110-million transformation. Reinvented Luxury Experiences The Luxury Meetings District, made up of Bellagio Las Vegas, ARIA Resort & Casino, Vdara Hotel & Spa, The Cosmopolitan of Las Vegas, Park MGM and NoMad Las Vegas, is now more connected than ever before. A new interior walkway opened this October for a seamless attendee experience – connecting Vdara, Bellagio, and The Cosmopolitan of Las Vegas, guests can now walk from Park MGM to Bellagio in around 15 minutes. New on the scene in the Luxury Meetings District is Cathedrale at ARIA, TAO Group's upscale establishment specializing in exquisite French-Mediterranean cuisine offering elevated private dining experiences that opened in May. Heralded by World's Best 50 Restaurants, GQ and VOGUE, LPM at The Cosmopolitan of Las Vegas is opening this fall and will deliver its signature spontaneity and imaginative celebration of France's Mediterranean cuisine, art, and culture to the unique luxury resort in impeccable fashion.  A "New Wave  for Mandalay Bay A new wave of enhancements and experiences has arrived at Mandalay Bay Resort and Casino, including Flanker Kitchen + Sports Bar, an 8,445-square-foot restaurant that opened this June, perfect for pre- and post-game eats and drinks. Event planner's favorite, Chef Michael Mina's StripSteak, received a full renovation and now includes one of the largest private dining rooms on The Strip. Retro by Voltaggio debuts a one-year residency with a fun take on pop culture of the 80s and 90s with classic American dishes. An exciting addition planned for 2024 is Swingers, a 40,000-square-foot oasis of street food, miniature golf and art at Mandalay Bay. Most exciting for meeting planners, the 2.1 million-square-foot Mandalay Bay Convention Center  is undergoing a complete refresh, with lightened space, added eye-catching art, and improved technology infrastructure for even more flexible space. Energy-efficient digital signage now leads the way with faster internet speeds and new AV options. From renovated guest rooms and meeting spaces to celebrated dining options and dedicated teams, MGM Resorts is dedicated to delivering exceptional and innovative meeting experiences.