Why Weather is an Essential Trade Show Business Tool
November 5, 2016
Planning for an outdoor exhibit or trade show requires considering a myriad of factors involving exhibit space, meeting rooms, marketing theme, available hotel rooms, and hundreds of other items both large and small. I'd like to introduce one more: weather.
Although the weather can be an afterthought during event planning, it is a critical component to a successful event and should be used to inform on-site logistics and event planning to ensure attendees and exhibitors are informed and prepared.
Whether there are outdoor exhibits to consider, or delegates traveling from out of town, the weather ultimately impacts the outcome of a trade show. In particular, there are two critical ways weather information can help make your show a success:
Climatological Information as a Planning Tool
The climate of the convention center location should always be a consideration if you are planning to host a trade show. The climatological information represents the average weather conditions most likely to take place at the location of interest at a specific time of year. Too often, event planners look only at the temperature statistics, but that is only half of the story.
Rain and other storms can have a big effect on the practicality of outdoor exhibits, or even managing day-by-day attendance numbers. Detailed weather analysis that goes beyond temperatures can be gleaned by working with a meteorological provider who can review the appropriate statistics for any city of interest.
For example, the risk of rain or chance of lighting may be too great for an outdoor exhibit in Orlando in July but would have a better statistical chance of success in early December; or consider Las Vegas, which is generally thought to be immune to these weather issues, but in reality the summer months for the city mean that extreme heat, lightning and torrential rains are a possibility.
If the time of year for your event is fixed, a consultant can help you choose between cities as to which has the best statistical probability for favorable weather conditions that suit the goal of your show.
Real Time Weather Monitoring On-Site
As much as the weather can be predicted to the highest probability, it can also change at a moment's notice. Having severe weather response systems and protocols incorporated into your trade show's overall safety plan isn't just highly recommended – it can be life-saving.
· Adopt a Severe Weather Warning System
When you are hosting a show in areas that are prone to heavy rain, lightning or other hazardous conditions such as tornados, hail or high winds, working with a commercial weather company to provide advance warnings is vital. These types of integrated weather response systems provide real-time local commercial weather forecasts, warnings and alerts through proprietary technology, helping to keep the show's property and people safe.
A great example is an outdoor event in Charlotte, NC, in August of 2015 that was vulnerable to adverse weather. Fortunately, the event organizers had AccuWeather Enterprise Solutions monitoring, and 21-minutes after an initial warning the first lightning strike developed in the area. Even though the skies were not threatening, having accurate, advanced weather warnings for their exact GPS location allowed attendees to evacuate safely and return back to enjoy the remainder of the event.
· Have a Communication Distribution Strategy
Once the warnings are issued, communication to show officials and attendees is crucial. You can work with the weather provider to tailor a warning system so it works seamlessly with your severe weather safety plan so that people can be moved to safety in a timely fashion before adverse weather arrives. It is crucial that life-saving weather information is put into context for attendees, through clear, relevant and tailored communications, going beyond the data and forecast to ensure they understand the impact of weather as it relates to them and can easily take action. Most convention centers have safety or evacuation plans. Make sure your staff's efforts are integrated into those of convention center staffs' as well.
The good news is that the science of storm warnings has advanced – with state-of-the-art commercial weather forecast platforms, there is the opportunity to utilize the most accurate, comprehensive weather data, pinpointed for every location on Earth with hyper-local and short-and long-range forecasts. So, don't let fear of weather stop you from having a robust outdoor exhibit program.
Partner Voices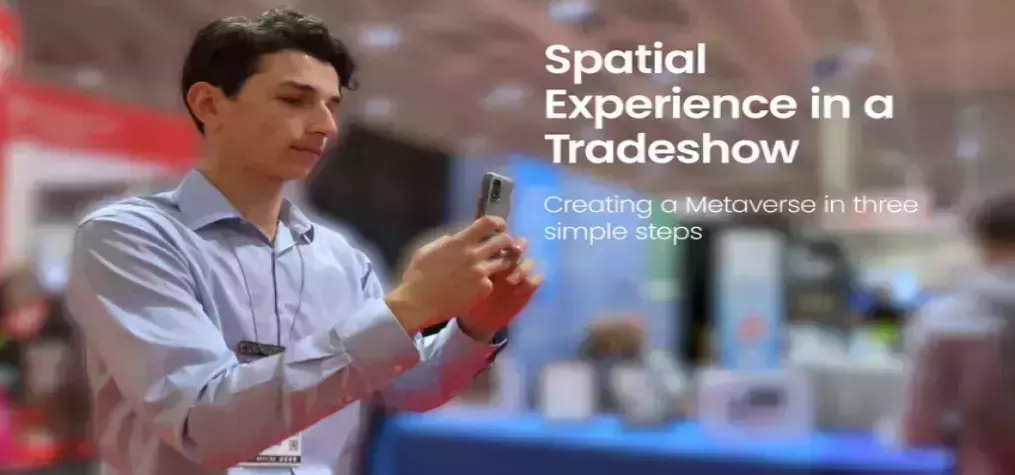 Have you ever heard someone say, "If it weren't for tomorrow, it'd be the future today" or "The future is unwritten?" Well, dear readers, when it comes to the use of augmented reality (AR) technology in the events space, that future is now!