Six Advanced Trade Show Strategies and Tactics
January 3, 2012
Congrats - you're no longer the trade show rookie.
You've trained your booth staffers to work the aisles. You've asked for (and received) a trade show display with bold images and clear messaging. And you know how to put together a trade show promotion that gets more people to your booth.
Been there, done that. Now, you're ready for something more.
So here are six advanced trade show strategies and tactics you can use that will stretch – and grow – your trade show program:
Select Vertical Market Shows
All too often exhibitors can get caught up with doing their best in front of their competitors. So they invest substantial time and capital in a large trade show booth at their main industry show. And, while plenty of potential customers can attend your big industry show, some, more savvy exhibitors have left that crowded battlefield in pursuit of only their very best prospects. You can, too. Find the shows, which may be smaller, where your best vertical market clients gather. Once there, re-examine your whole approach. Can you focus your exhibit graphics message and promotions to appeal more directly to that vertical market audience? Do you have employees with greater expertise in that vertical market you can bring as booth staffers? And is there more than one vertical market worth this extra effort?
Exhibit at International Shows
It's most likely that if you are reading this, you are an American. (If you are not, pay no attention to this – you already are much more likely to exhibit internationally). During the last few years, there has been a surge in U.S. companies testing the waters overseas – especially since the GDP growth rate worldwide has been double the growth of the United States. Exhibiting internationally is a worthwhile way to grow your business – and it's definitely an advanced strategy. You have to deal with customs (both the laws and the culture), time zone, language and currency differences, and starting over from scratch, since your company and products are probably unknown there.
Set Appointments for Meetings In Your Booth
Exhibitors' objectives progress through a sequence: First, they exhibit to get awareness of their company, brand and products; second, they exhibit to get leads; and finally, they move up to exhibiting to get lengthy face time with their clients and best prospects. Focusing on meetings requires a new way of thinking. You have to see your trade show program not as an isolated marketing touch point, but as a key component in your selling cycle. You have to work with your sales team to identify and entice known attendees to set aside considerable time to meet with you while they are at the show. You need promotional activities that will resonate with people who already know you, and you want them to really come to your booth. You need to bring higher-level employees who can advance the sale, and the people who your clients want to take time to see. Your exhibit design changes, too, because you are more likely to add an element of hospitality. This strategy leverages the face-to-face nature of trade shows to their fullest.
Add Video and Interactive Technologies
Whether it's a video on a monitor, flat screen or an iPad, you can create more visual stopping power and give your staffers presentation and demo tools with video and interactive technologies. Videos that are short, punchy, and have high production values get attention. Exhibitors with highly technical products can grow into interactive technologies to help their staffers tell a detailed, consistent story, while keeping attendees more engaged. The advent of touch screens and iPads make them even more appealing and user-friendly. Creating content and sourcing these tools require a new skill set that many exhibit managers simply don't have. That doesn't mean it can't be done, just that they have to work with either their company's ad agency, or go looking for vendor that has experience making videos especially for trade shows, and interactive technology that helps booth staffers be more convincing. One tip: design your trade show exhibit with the technology in mind from the beginning, rather than trying to bolt on the tech after the fact.
Tie Your Lead Gathering Closer to Your Company Database
You've gone beyond just gathering business cards from your trade show visitors – you get a scan from their show badge that adds some vital qualifying data, or even use your own lead cards to write down more information you gleaned while talking to them. Now go even further, and tie your lead gathering tighter to your company's sales and marketing CRM database. Perhaps it's getting the data file from the lead retrieval machine you rented from the show, and importing that right into your database. Or it's buying (rather than renting) your own lead retrieval machines that you ship to every show, which has a consistent lead format you define for easier importing into your CRM. Or maybe even using laptops or iPads that, with Internet access in your booth, let staffers enter leads directly into your company database in real time. That way, you can prevent mistakes from bad handwriting, get a head start on reporting results, have a better chance at tying leads to sales, start fulfilling the leads before the show ends, and most importantly, forward your A-quality leads to the appropriate sales rep for immediate follow up.
Measure More of Your Trade Show Activities
Go beyond just counting leads, and even measuring the ROI of your overall trade show program, and use measurement on a more granular level to help decide how to actually improve your trade show program. Count the qualified leads each booth staffer brings per hour, so you can decide who staffs the next show, and who stays home. Measure the impact that major parts of your program give (such as promotions, presentations, interactive technology, and sponsorships) versus their costs, to better allocate your budget at future shows. And, if ROI is not your objective, find a way to measure your objective anyhow, like using surveys before and after a show to measure the brand impact your show program created. Also, rather than looking at each measurement in isolation show by show, start comparing each show to one another, and at each show over the years.
Which strategy of these strategies is best for you? Meet with your team and brainstorm which ones will garner the greatest boost for your efforts. Then dive into these advanced strategies and tactics. You'll increase your results, grow your skills, make yourself more valuable – and make your job more interesting!
If you've used these advanced strategies and tactics yourself, how did they work for you? Are there other trade show strategies you graduated to once you'd mastered the basics? Share your experiences with us in the comment box below.
Partner Voices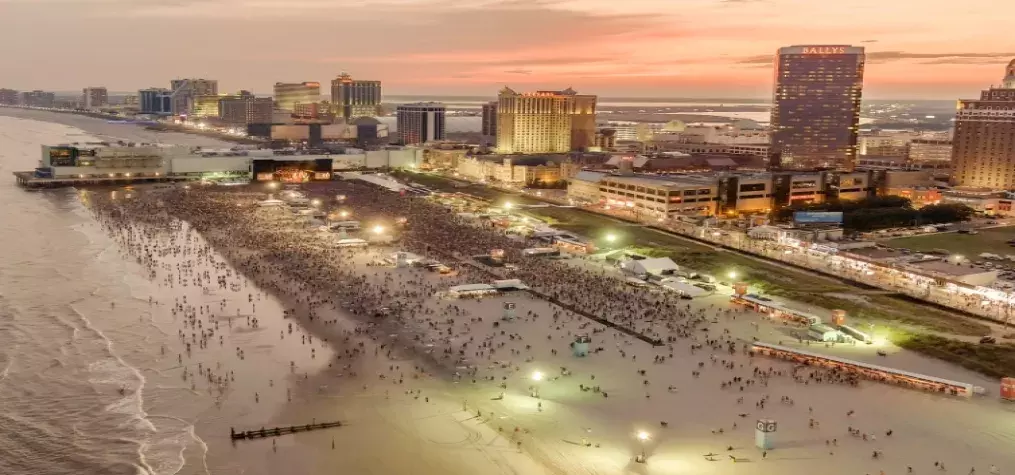 Caesars Entertainment strode into 2022 with its sights set on making the year one of innovation and renovation for the Empire as the company announced a $400 million, Las Vegas-style makeover for its Atlantic City properties. The master plan for the company's three East Coast properties -- Caesars, Harrah's, and Tropicana -- involves interior renovations, new celebrity dining concepts, and more to create the ultimate seaside conference destination.