How to Save Money at Trade Shows
When done properly, trade shows usually justify the cost and help to generate qualified leads that turn into new sales. However, as with any marketing activities, you don't want to pay more than you should. These strategies can help save significant amounts of money every time you exhibit.
Rent your exhibit. In addition to providing more flexibility at every show, renting lowers upfront costs versus owning your exhibit. You don't pay for storage, maintenance, pull and prep or refurbishment when you rent.
Hire an onsite supervisor from your exhibit house. Experienced supervisors can lower labor costs by reducing setup time and minimizing onsite mistakes. If you have issues on the show floor the supervisor has the ability to act quickly and help solve any problems.
Be smart about ordering labor. Labor is one of the budget line items that can quickly swirl out of control. Be careful to not request setup labor too close to your move-in time. Just because your truck is scheduled to arrive at a particular time doesn't mean that the freight will be delivered to your space shortly thereafter.
Take advantage of early bird discounts. The show contractors usually offer deadline dates for discounted pricing on electrical, rigging, drayage and other booth services. These discounts can add up to a significant savings on your overall budget.
Consider using lightweight materials in your booth design. Tension fabric is one of the most popular materials that help reduce shipping, labor and drayage costs. There are a variety of other lightweight materials available (reference Exhibitor Magazine article)
Conduct a pre-show inspection. Make sure that your exhibit house fully stages your exhibit prior to the show, complete with graphics and lighting. This allows you to spot any mistakes, missing components or damage prior to the show, or to possibly make small adjustments to the layout.
Use cost-effective design and signage. Incorporating high-level signage into your booth structure instead of a hanging sign can avoid expensive rigging charges, but still give you the visibility you need to be noticed on the show floor.
Properly estimate your electrical needs. Be careful to order the electricity that you need in order to run your exhibit and demo equipment. Ordering too much is expensive, but not ordering enough can create even more expense onsite. (reference Exhibitor Magazine article)
Consolidate small shipments to the show. Trade shows typically charge a minimum of 200 or more pounds for each individual shipment that you send to the show. Consolidating several small shipments into one or shipping them with your booth properties will eliminate these charges.
Don't miss inbound or outbound target times. Shipments are normally targeted based on your booth number and location on the show floor. It is critical that your shipper doesn't miss these deadlines or hefty surcharges will apply.
Double check your billings at show end. It is not unusual to find mistakes on the general service contractor billings which must be settled prior to the end of the show. Carefully review every item on the bill and ask for backup on any questionable items. Once the show is over it is nearly impossible to dispute these charges.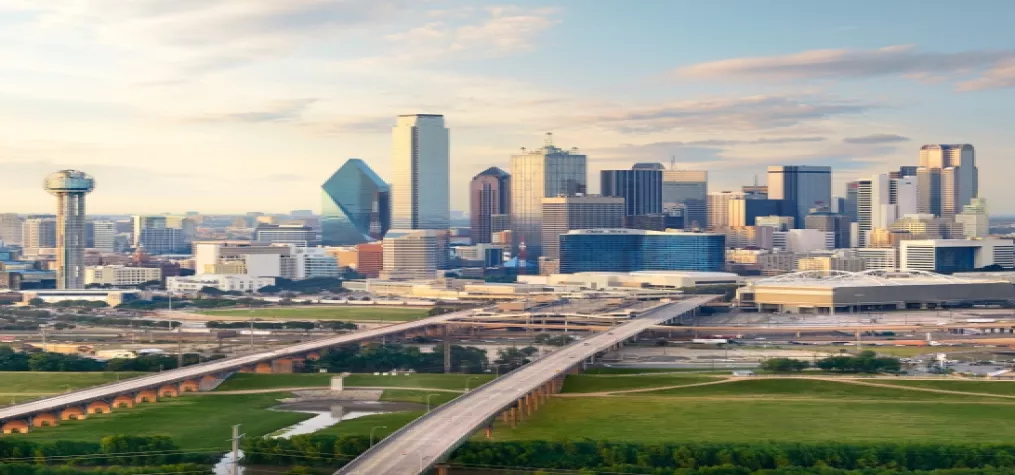 Dallas already boasts 35,000 hotel rooms, award-winning global cuisine, and a walkable downtown. But we are just getting started. Visit Dallas is thrilled to announce that the city of Dallas is doubling down with a massive new convention center and entertainment district. Featuring 800,000 square feet of exhibit area, 260,000 square feet of meeting rooms, and 170,000 square feet of ballroom. The center will connect business travelers with dining and shopping options in the popular Cedars District means more places to get down to business, and even more ways to unwind. "Dallas is already a great meetings and conventions destination, with the accessibility of two major airports, affordable labor, and an outstanding hotel product," said D. Bradley Kent, Visit Dallas senior vice president and chief sales officer. "The new center and Convention Center District will enhance Dallas' competitive position and are exactly what our customers' need and have been asking for." What's New – AT&T Discovery District Located in the heart of Downtown Dallas, this new district on the AT&T corporate campus is tailor-made for groups of all sizes. It boasts a multi-sensory experience, including outdoor event space, the AT&T Theater, and multiple dining outlets including JAXON Beer Garden and The Exchange, a bustling food hall. Hotels Coming Soon Names like the JW Marriott (Downtown), lnterContinental Dallas (Uptown), and Hotel Swexan (Uptown) are adding luxury amenities and bountiful event spaces. The projects will debut in 2023 and beyond. JW Marriott This new, 15-story, 283-room hotel will open in the heart of the city's downtown Arts District this year. The property features a 25,000-square-foot grand ballroom, as well as a spa, restaurant, lobby bar, fitness center, and a rooftop pool deck and bar. InterContinental Dallas  Located in Cityplace Tower in Uptown, InterContinental Dallas will feature sweeping panoramic views of the Dallas skyline. Guests will enjoy spacious, high-end rooms and amenities, including more than 21,000 square feet of event space.   Hotel Swexan Hotel Swexan, a new, 22-story luxury property, is rising in Uptown's Harwood District and will make its mark on the Dallas skyline. Opening this year, it is a sculptural building with cantilevered upper floors, as well as a 75-foot rooftop infinity-edge swimming pool and a hidden underground lounge.