How QR Codes Can Streamline Event Management
February 15, 2023
QR codes are proving to be a winning solution for many companies around the world. British Airways uses them to cut down on queues. Italian fashion brand Diesel uses them to authenticate apparel. And video game developer Cygames used 1,500 drones in Shanghai to replicate a giant QR code in the sky that people could scan to access a game. 
The point? With QR codes, you can eliminate friction points and show off your creativity. When it comes to trade shows and other business events, QR codes can give attendees a streamlined, engaging experience.
Part of the beauty of using QR codes for events is how easy they are to use. Most modern smartphone cameras are built to scan QR codes. All the user has to do is hover the camera over the QR code and it automatically sends the user to a link such as a landing page or online form. It's quick, simple and intuitive.
This doesn't mean that you should go overboard with QR codes. You need to use them judiciously to reap the most benefits. Here are three reasons to use a QR code for your next trade show or corporate event.
1. Capture participants' registration info sooner.
Getting people to RSVP to an event can be difficult, which makes planning a headache. With an RSVP QR code, you aren't forcing anyone to jump through hoops or download an app. You're just asking them to briefly turn on their smartphone camera. 
All the participant has to do is hover over the QR code to be directed to an RSVP form. Once there, the participant can enter their information. You can use software to send each guest a unique QR code to show upon arrival to make it easy for them to check in. 
2. Ditch paper maps and schedules.
Trying to provide up-to-date maps, schedules and menus can be frustrating due to last-minute changes to the show floor. Guest speakers and room assignments often need to shift closer to the event date. Luckily, posting QR codes around your conference, trade show or other corporate event lets you update information in real-time. 
For example, you can link a single QR code to a schedule page. Attendees can scan it anytime and stay up-to-date with scheduling or speaker changes. This allows you to provide them with terrific service and minimize foreseeable snags.
3. Simplify the entry process for raffles and contests.
Do your vendors plan to give away swag or prizes at your event? No one wants to fill out a contact form every time they enter a prize drawing. Instead, let event attendees use QR codes to submit their name, phone number, email address, etc.
How can you make this work? Consider issuing every participant at your event a personalized QR code for giveaways and raffles. When an event employee or authorized vendor scans the QR code, the participants' data comes right up.
Creatively using QR codes for events presents an opportunity for you to stand out. So, get innovative and explore how QR codes could benefit your next trade show or corporate event. Your attendees won't be disappointed.

Don't miss any event-related news: Sign up for our weekly e-newsletter HERE, listen to our latest podcast HERE and engage with us on Twitter, Facebook, LinkedIn and Instagram!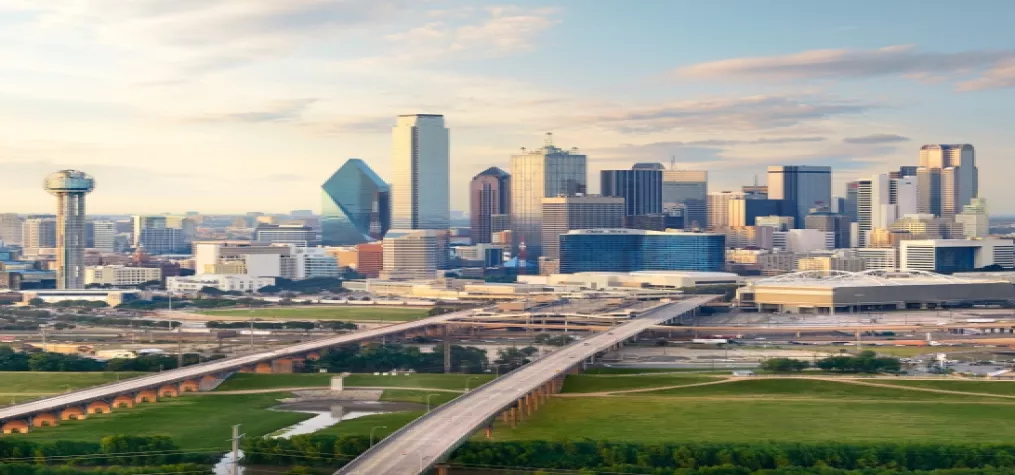 Dallas already boasts 35,000 hotel rooms, award-winning global cuisine, and a walkable downtown. But we are just getting started. Visit Dallas is thrilled to announce that the city of Dallas is doubling down with a massive new convention center and entertainment district. Featuring 800,000 square feet of exhibit area, 260,000 square feet of meeting rooms, and 170,000 square feet of ballroom. The center will connect business travelers with dining and shopping options in the popular Cedars District means more places to get down to business, and even more ways to unwind. "Dallas is already a great meetings and conventions destination, with the accessibility of two major airports, affordable labor, and an outstanding hotel product," said D. Bradley Kent, Visit Dallas senior vice president and chief sales officer. "The new center and Convention Center District will enhance Dallas' competitive position and are exactly what our customers' need and have been asking for." What's New – AT&T Discovery District Located in the heart of Downtown Dallas, this new district on the AT&T corporate campus is tailor-made for groups of all sizes. It boasts a multi-sensory experience, including outdoor event space, the AT&T Theater, and multiple dining outlets including JAXON Beer Garden and The Exchange, a bustling food hall. Hotels Coming Soon Names like the JW Marriott (Downtown), lnterContinental Dallas (Uptown), and Hotel Swexan (Uptown) are adding luxury amenities and bountiful event spaces. The projects will debut in 2023 and beyond. JW Marriott This new, 15-story, 283-room hotel will open in the heart of the city's downtown Arts District this year. The property features a 25,000-square-foot grand ballroom, as well as a spa, restaurant, lobby bar, fitness center, and a rooftop pool deck and bar. InterContinental Dallas  Located in Cityplace Tower in Uptown, InterContinental Dallas will feature sweeping panoramic views of the Dallas skyline. Guests will enjoy spacious, high-end rooms and amenities, including more than 21,000 square feet of event space.   Hotel Swexan Hotel Swexan, a new, 22-story luxury property, is rising in Uptown's Harwood District and will make its mark on the Dallas skyline. Opening this year, it is a sculptural building with cantilevered upper floors, as well as a 75-foot rooftop infinity-edge swimming pool and a hidden underground lounge.