How to Engage Customers Without a Diamond Ring
June 4, 2016
It's challenging to keep customers engaged throughout the sales process, but well planned and targeted communication will keep even the busiest customer's attention and attract new interest as well.
Through the years, I've found 7 Proven Strategies to Engage Customers Without a Diamond Ring. Here they are:
Make the Conversation Two-Way
Sure, you're excited about the product or service you're selling, but have you taken the time to get to know your client? Listen to what they're saying and learn to read between the lines. (Hint: it's an art). Be careful as well not to overwhelm them with too much information because it's a turn off. Build rapport by building a relationship. Remember, it's not all about you.
Convey Genuine Enthusiasm
"A phony can be spotted a mile away" or so the saying goes. Don't be superficial, talk down to prospects or be a know it all. Your customers will see right through these shenanigans and you could lose a sale. Be excited about your product. If you want to engage your customers for the long term, believe without a doubt that your product is worth engaging in. If you love what you are selling so will your prospect!
Provide Useful Information
We're bombarded with information at an unnerving rate through social media, traditional advertising, media and never ending email. Don't just promote your product or service, create valuable content to share with your target audience. Stick to the 80/20 rule of engaging with content (your own and others) along with self-promotion. That ratio seems to work for most businesses, but play with your own formula. Don't be a Me Me Me machine!
Be Interested in Your Customers
Engaging with customers means asking questions. What are they looking for? How can you help them solve a problem? Stay in touch with prospects and customers through personal meetings and online. Social media is supposed to be social! Shy or afraid of a client's response? Learn from positive and negative feedback so you can grow your business (and yourself). "Improvise, Adapt, Overcome"!
Promote Your Customers
Everybody likes a high five to know they're doing well. Well-deserved praise can be shared virtually, by plugging your customer in a monthly newsletter or case study, or when they're with you, so you can celebrate their success publicly. You can also give a thumbs up on social media, mention their accomplishments at an event where other potential clients are attending or write a recommendation on LinkedIn. And, why not promote customer's blogs or charities if they align with yours? Everybody knows good karma rocks!
Be Clear with Your Communications
One of my core values is integrity. Say what you mean and mean what you say. Nothing is more important in sales than trust. If you don't have a customer's trust, you don't have anything (and you've lost the sale). Practice being direct, concise and thoughtful in your communication. We're human too. Mistakes happen every minute of every day, so if there's one you're a part of, apologize. Being truthful and sincere and it will serve you well every time.
The Key is in the Follow-up
If you've left several voicemails for a client and they're not responding, try another strategy to get back in touch. Write a short non-salesy email or better yet send a hand written note with a message that would get their attention. Are they a golfer? Send them golf balls. Are they an avid reader? How about the latest best seller? Are they a workout fanatic? What about a customized water bottle. Let them know their business is important to you and you want to earn it.
As a business owner, you're already aware that the lifeblood of a company is a strong and growing customer base. Your job is to keep prospects engaged and interested in your products and services so they'll buy. Many companies still don't understand the engagement process and still insist on pushy sales presentations. Take it from me, they go nowhere.
Want to get engaged and buy a diamond ring? I'm all for it. Give it to your love and live happily ever after.
Partner Voices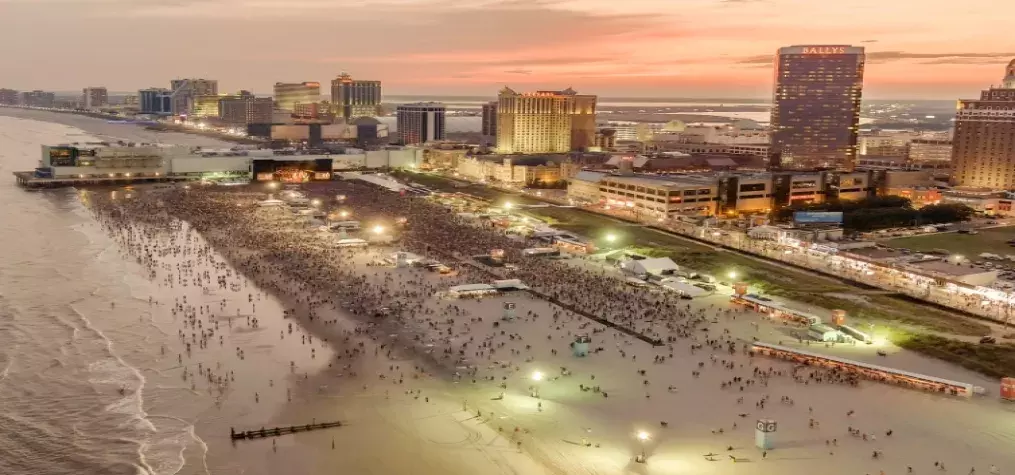 Caesars Entertainment strode into 2022 with its sights set on making the year one of innovation and renovation for the Empire as the company announced a $400 million, Las Vegas-style makeover for its Atlantic City properties. The master plan for the company's three East Coast properties -- Caesars, Harrah's, and Tropicana -- involves interior renovations, new celebrity dining concepts, and more to create the ultimate seaside conference destination.