The Future of Events Is Hybrid. Here's How to Make Them Engaging for All Participants
December 7, 2021
The pandemic has been an eye-opening experience for people who plan and attend events, but after a year-and-a-half of online conferences, expos, meetings and other experiences, many of us miss the energy and interaction of in-person events. However, we've also learned that although virtual events can't always replace the real thing, they can still be highly effective.
When conditions allow, there is no doubt in-person events will return—but that doesn't mean virtual experiences will disappear. Hybrid events that incorporate in-person and online components are the future. In fact, 52% of event managers plan to continue hosting hybrid events over the long run. 
For event planners whose biggest cost is staging the event itself, hybrid events help them get more from their investments. They can maximize the reach and revenue potential of events by selling in-person tickets at one price and online tickets at a discounted rate. The extra revenue from a bigger audience can far exceed the cost of adding a virtual component. A virtual option also allows planners to collect valuable data about which sessions people attend and for how long, which can improve future events.
Hybrid events look just as appealing for attendees. More people can take advantage of opportunities to consume all the great content from presentations. They can also link up with colleagues for professional development, sales or networking opportunities without the time and cost of travel or the expense of full-price tickets.
The key to making hybrid events attractive and lucrative parts of your marketing strategy in the long term will be making them engaging for attendees. However, in a survey by Swapcard, one-third of event planners said that "engaging two audiences" is the most challenging part of hosting hybrid events. Too often, attending an event online means simply watching a livestream. Viewers are passive participants who feel excluded from the experience. At the same time, in-person attendees can't interact with their colleagues attending online. 
So how can you create successful events that engage all participants? Here are three strategies for keeping communication, collaboration and engagement flowing between hybrid event attendees:
1. Careful planning.
Every event planner should ask themselves this: "What do I want the attendee experience to be like?" Then, they need to put themselves in the shoes of someone attending the same event in person versus online. What is the experience like for each of these attendees? What do virtual event-goers miss out on? Recognizing where the actual experience differs from the intended experience is the first step to planning a successful hybrid event. 
The second step is closing the gap between the in-person and online experience. More than 73% of event planners got better at using technology during the pandemic, and those new skills will come in handy with hybrid events. For example, setting up monitors to display the faces of online attendees helps them feel more present in a session and makes it easier for remote attendees to ask questions during Q&A sessions. These thoughtful touches do take time to organize, so it's important that you start planning early.  
2. Great content.
People who attend your events online might be paying less, but they still need to feel like they're getting their money's worth. Offering access to a few videos or downloadable materials isn't enough. In fact, no amount of consumable content is enough, because there needs to be an interactive element—something that makes online attendees feel like they're active participants in the event. 
Quizzes and polls are two ways to get people involved, but they're the bare minimum. Go a step further by creating breakout sessions between online and in-person attendees. However, be sure to keep them small enough that everyone can share their thoughts. It's also important to plan for how content will interact with the technology you use. For instance, Zoom calls are great for conversation among participants, and high-quality video adds an exciting element to events—but you can't easily play a video in a Zoom call, and online attendees could feel like they're missing out. These wrinkles should be ironed out in advance to ensure the content comes across in the best way for all attendees, no matter their location. 
3. Active engagement.
Hybrid events should be a valuable experience for all, which requires some extra accommodations when it comes to virtual participants. For them to feel actively engaged (rather than like they're sitting on the sidelines), it's important to bring these digital guests into the physical space of the actual event. Q&A sessions are a prime example. Instead of reading someone's question out loud from a chat box, put their face on a large screen so they can ask it themselves, thereby connecting their face, name and voice with their ideas. In no small part, people go to events to be seen and heard. Make sure that opportunity applies to virtual attendees as well. 
Other ways to make people feel actively engaged are to put virtual attendees' faces on screens during networking events. People at the event can walk up to these screens and converse directly and organically with the person on the other end so that remote attendees have opportunities to connect with colleagues. Even something as simple as sending a welcome kit or swag bag that ties in with the event to remote participants' homes can make them feel like a more equal part of the show.
If events factor into your marketing strategy, hybrid events are the best way to reach people effectively. The right mix of planning, technology and outreach makes these events superior to anything that came before. And for the simple fact that more people can get involved, they're the common goal for event planners and attendees alike.

Don't miss any event-related news: Sign up for our weekly e-newsletter HERE and engage with us on Twitter, Facebook, LinkedIn and Instagram!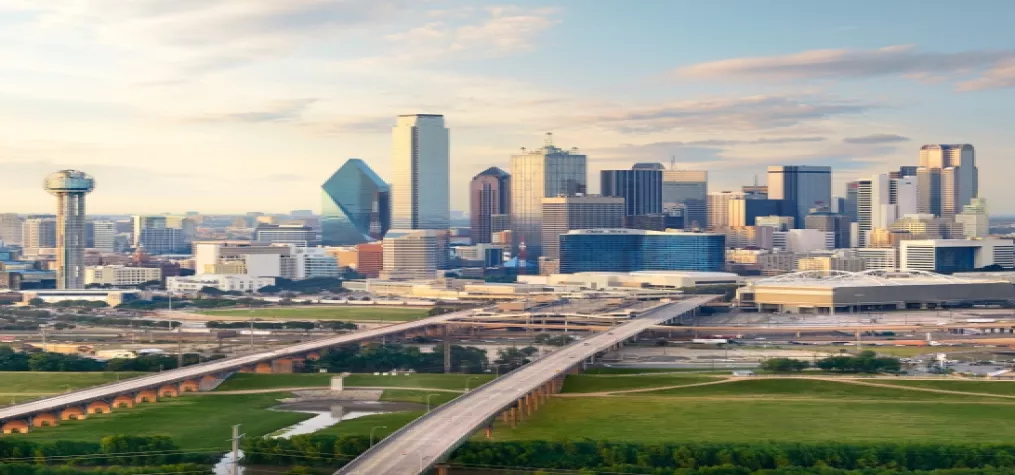 Dallas already boasts 35,000 hotel rooms, award-winning global cuisine, and a walkable downtown. But we are just getting started. Visit Dallas is thrilled to announce that the city of Dallas is doubling down with a massive new convention center and entertainment district. Featuring 800,000 square feet of exhibit area, 260,000 square feet of meeting rooms, and 170,000 square feet of ballroom. The center will connect business travelers with dining and shopping options in the popular Cedars District means more places to get down to business, and even more ways to unwind. "Dallas is already a great meetings and conventions destination, with the accessibility of two major airports, affordable labor, and an outstanding hotel product," said D. Bradley Kent, Visit Dallas senior vice president and chief sales officer. "The new center and Convention Center District will enhance Dallas' competitive position and are exactly what our customers' need and have been asking for." What's New – AT&T Discovery District Located in the heart of Downtown Dallas, this new district on the AT&T corporate campus is tailor-made for groups of all sizes. It boasts a multi-sensory experience, including outdoor event space, the AT&T Theater, and multiple dining outlets including JAXON Beer Garden and The Exchange, a bustling food hall. Hotels Coming Soon Names like the JW Marriott (Downtown), lnterContinental Dallas (Uptown), and Hotel Swexan (Uptown) are adding luxury amenities and bountiful event spaces. The projects will debut in 2023 and beyond. JW Marriott This new, 15-story, 283-room hotel will open in the heart of the city's downtown Arts District this year. The property features a 25,000-square-foot grand ballroom, as well as a spa, restaurant, lobby bar, fitness center, and a rooftop pool deck and bar. InterContinental Dallas  Located in Cityplace Tower in Uptown, InterContinental Dallas will feature sweeping panoramic views of the Dallas skyline. Guests will enjoy spacious, high-end rooms and amenities, including more than 21,000 square feet of event space.   Hotel Swexan Hotel Swexan, a new, 22-story luxury property, is rising in Uptown's Harwood District and will make its mark on the Dallas skyline. Opening this year, it is a sculptural building with cantilevered upper floors, as well as a 75-foot rooftop infinity-edge swimming pool and a hidden underground lounge.