The Event Organizer's Guide To Content Marketing
October 30, 2016
Readers responsible for organizing professional events, conferences and trade shows know that one of the biggest event planning challenges is registering enough attendees to "fill the house." In order to do that organizers need to be proficient at various event marketing strategies and perhaps one of the most cost-effective strategies to employ is content marketing.
According to a study released by Curata (a content marketing platform) 88% of marketers use content marketing to promote a product or service in North America, and 75% planed to increase content marketing activities this year. It's telling when the vast majority of marketers rely on content marketing to reach their goals, and it means that readers should seriously consider implementing an appropriate content marketing strategy to promote an upcoming event.
One of the most common refrains from busy event organizers is that they don't have time to get involved with content marketing. Well, it just so happens that organizers are well positioned to create valuable marketing assets with little time by carrying out the "virtuous content cycle."
This article will teach readers how to implement this cycle to begin generating assets that can ultimately help to increase event registrations.
1. Make Use of Thought Leaders To Create Video Content
Event speakers, sponsors who are also industry experts, or even event attendees can provide you and your target audience with valuable content that can be used to increase brand awareness and drive traffic to your event website, thereby increasing event registrations.
Creating video content is a great option for organizers who are averse to writing, but recognize the value of content marketing.
One option is to send a complimentary camera (like a GoPro) to an industry expert speaking at your upcoming event. Include a series of questions with the gift and ask the speaker to record his or her answers and to email the video to you.
Another option is to record event sessions at an upcoming event (freelance videographers are fairly easy to find) and to share that content after event day. This is a great way of providing potential event registrants with a glimpse at what they'll get if they register, and it is also a value-add for those who attended but want to review a session.
These videos can then be posted on sites like Youtube and Vimeo and can also be embedded in your own event website and in social media posts.
2. Transcribe Video Content to Create Written Content
Once you have collected some valuable video content, it can easily be transformed into written content that can serve as a blog post or an ebook (depending on the length). Services like those offered by SpeechPad or Scribe can create a transcript in a short amount of time.
Then the transcript just needs to be edited and reformatted and it can easily serve as valuable written content for your target audience.
3. Parse Written Content Into Social Media Posts
For organizers interested in using social media as a channel to promote an event, quoting from industry experts can serve to add validity to an upcoming conference. Fortunately, those who create a video interview and transcribe it into a written post can then easily quote from the post and and share it on various social media platforms.
Mentioning the subject of the interview in the post is a great way to reach a wider audience, because it's likely the expert will re-share your created content.
4. Organize A Hangout with Thought Leaders To Recap (and repeat)
To keep this virtuous content cycle going, consider hosting an online hangout with the subject of the video you created in step 1. This not only gives existing event registrants an opportunity to connect with one another and with your speaker, but it also allows you to start the content produce process anew.
Simply ask attendees to come with follow up questions to the hangout, and the answers provided by the industry expert can be edited into a new video, transcribed into new written content and quoted to create new social media content.
5. Evaluate Content to Ensure It's Valuable
To ensure that the content you are producing is valuable to your target audience, it's best to periodically conduct what's called a "content audit." This essentially means that you will analyze existing content to confirm that it is of high enough quality to act as a valuable resource.
There are different content audit frameworks that can be employed but one that is effective at Bizzabo and is outlined in detail in our ebook, Cracking The Content Code is the EIDO Formula.
Conclusion
Content marketing can be a complex strategy involving a great deal of time, but it doesn't have to. By employing the Virtuous Content Cycle event organizers hoping to connect with a target audience can offer valuable content that not only informs, but also increases event brand awareness, drives traffic to your event website and drives event registration.
To make sure that content remains consistently high quality, organizers should be sure to periodically evaluate content by using the EIDO formula outlined above.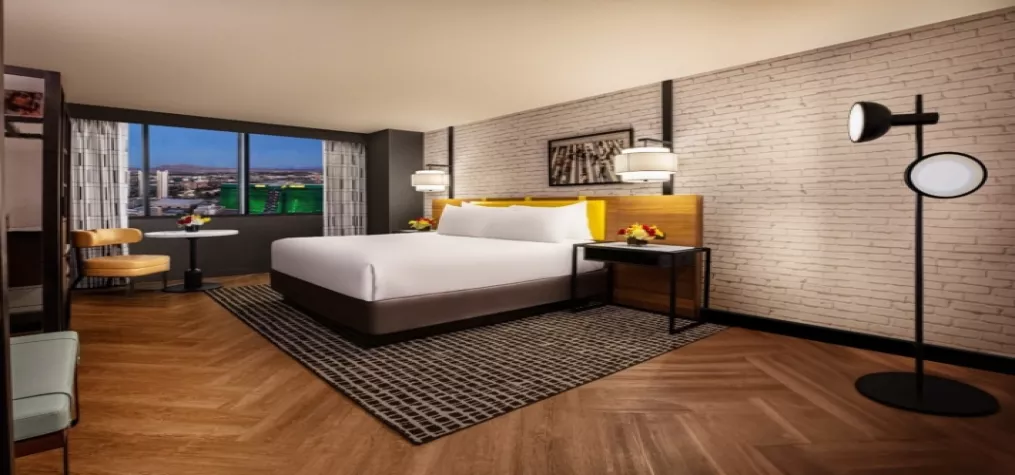 Just when it seems like Las Vegas can't get any bigger, brighter or more exciting for groups, MGM Resorts raises the bar again. The company continues to invest and innovate across its portfolio of Las Vegas resorts, with new attractions and upgraded experiences for attendees of all interests.  Remodeled Guest Rooms MGM Grand is the largest single hotel in the world with over 5,000 guest rooms and an 850,000-square-foot conference center. It is home to the newly remodeled MGM Grand Studio Tower—700 reimagined guest rooms with a fun mid-century vibe. Nearby, the iconic New York-New York Las Vegas Hotel & Casino recently completed a $63M redesign and remodel of its 1,830 guest rooms and 155 suites. Down the street, Bellagio Las Vegas is sporting renovated rooms in the Spa Tower with sunrise-inspired decor and luxurious soaking tubs in Premier King rooms after a $110-million transformation. Reinvented Luxury Experiences The Luxury Meetings District, made up of Bellagio Las Vegas, ARIA Resort & Casino, Vdara Hotel & Spa, The Cosmopolitan of Las Vegas, Park MGM and NoMad Las Vegas, is now more connected than ever before. A new interior walkway opened this October for a seamless attendee experience – connecting Vdara, Bellagio, and The Cosmopolitan of Las Vegas, guests can now walk from Park MGM to Bellagio in around 15 minutes. New on the scene in the Luxury Meetings District is Cathedrale at ARIA, TAO Group's upscale establishment specializing in exquisite French-Mediterranean cuisine offering elevated private dining experiences that opened in May. Heralded by World's Best 50 Restaurants, GQ and VOGUE, LPM at The Cosmopolitan of Las Vegas is opening this fall and will deliver its signature spontaneity and imaginative celebration of France's Mediterranean cuisine, art, and culture to the unique luxury resort in impeccable fashion.  A "New Wave  for Mandalay Bay A new wave of enhancements and experiences has arrived at Mandalay Bay Resort and Casino, including Flanker Kitchen + Sports Bar, an 8,445-square-foot restaurant that opened this June, perfect for pre- and post-game eats and drinks. Event planner's favorite, Chef Michael Mina's StripSteak, received a full renovation and now includes one of the largest private dining rooms on The Strip. Retro by Voltaggio debuts a one-year residency with a fun take on pop culture of the 80s and 90s with classic American dishes. An exciting addition planned for 2024 is Swingers, a 40,000-square-foot oasis of street food, miniature golf and art at Mandalay Bay. Most exciting for meeting planners, the 2.1 million-square-foot Mandalay Bay Convention Center  is undergoing a complete refresh, with lightened space, added eye-catching art, and improved technology infrastructure for even more flexible space. Energy-efficient digital signage now leads the way with faster internet speeds and new AV options. From renovated guest rooms and meeting spaces to celebrated dining options and dedicated teams, MGM Resorts is dedicated to delivering exceptional and innovative meeting experiences.