5 Benefits to Taking Your Event Online
February 6, 2016
With constant enhancements in technology and the continuous fight to remain competitive, there has been a surge in ways to increase event revenue. With this surge we are seeing a dramatic shift in the way content is being consumed at events. Virtual and hybrid events in the form of conferences, job fairs, and trade shows are becoming the norm, adding a new approach to traditional events.
If you're thinking about hosting one yourself, here are 5 benefits to going virtual.
1. Extend the Life of your Event
One of the most helpful elements of a virtual event is the fact that it has an afterlife.
Sessions can be recorded and referenced as on demand sessions for users to reference back to, re-watch, and share. There is no need to worry about taking notes or missing a big idea because every presentation, chat, and Q&A session is recorded.
2. Drive Overall Engagement
The interactive features of a virtual event allow for more conversations to take place within the presentation. Games, chat, polling, and Q&A allow for continuous audience
engagement, learning, and creating meaningful connections. These tools also help the client to better understand the audience's perception and gain valuable insight.
3. Quick Set Up and No Tear Down
Virtual events include all the same elements you would see in a physical event like handouts, sponsor booths, and breakout sessions without the hassle of setting up large stages or breakout rooms. A major highlight of virtual events is that there is no complicated set up or break down after the event. You simply end your last session, and it's a wrap!
4. Reach a Global Audience
Adding a virtual event to your event strategy offers many great benefits including the ability to reach a mass audience. You can extend your reach with the ability for attendees to easily share your registration pages beyond your list of participants. Anyone can attend a virtual event regardless of where they are located, and they can also view and participate from any mobile device making virtual events perfect for people on the go.
5. Receive Metrics and Audience Data in Real Time
With virtual events, you are able to track new leads, see how engaged your audience is, and track which attendees convert to physical attendees at the next event. With this data at hand, you can easily measure results and make continuous improvements to your program.
Virtual events are rising to the top as a preferred way to learn, network, and share ideas with like-minded people regardless of their location. There are many great use cases for adding a virtual component to your next event. Companies use virtual events to help create interest and drive physical attendance for future events. Some use virtual events as teasers to promote content and attract a larger audience to their physical event. Others use virtual events to generate more sales. Regardless of the use case, virtual events are being used more frequently to lower costs, connect dispersed audiences and increase their event ROI.
Partner Voices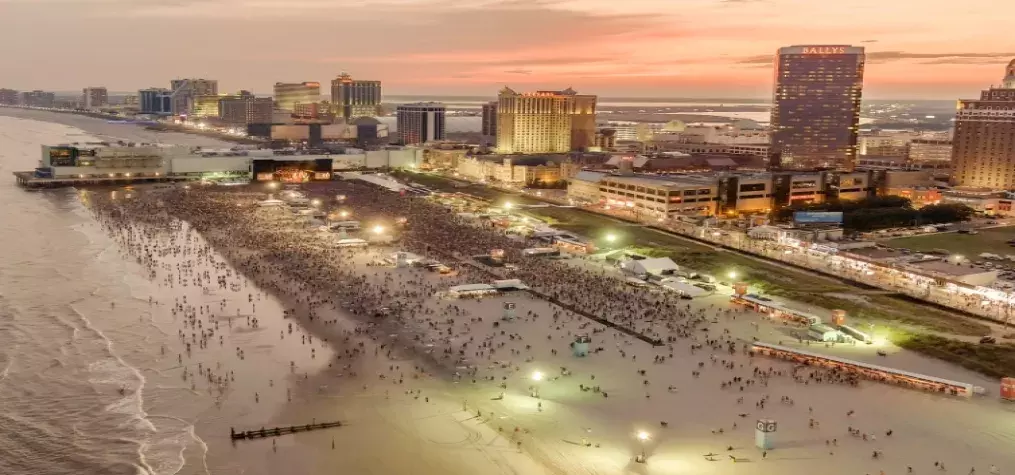 Caesars Entertainment strode into 2022 with its sights set on making the year one of innovation and renovation for the Empire as the company announced a $400 million, Las Vegas-style makeover for its Atlantic City properties. The master plan for the company's three East Coast properties -- Caesars, Harrah's, and Tropicana -- involves interior renovations, new celebrity dining concepts, and more to create the ultimate seaside conference destination.